He is with you 24/7. He doesn't complain when you buy too many books. He doesn't even take up that much space either. Sound like the perfect boyfriend?
Oh, yeah right! Who am I kidding? This person doesn't even exist!
But what's almost as good as the perfect man is the perfect ereader.
That's right, folks. Whether you have a Kindle, a Nook, a Sony ereader or whatever, the digital age is here! Ebook sales have skyrocketed and it's no wonder! You don't have to pay for shipping. You don't have to wait. And the device doesn't take up much space!
I don't know about you, but I take my reader with me everywhere. He's like my little boyfriend. Don't laugh now because I love my ereader so much that I've named him. In fact, all of us are UTC have an ereader and have named them. So to spread our love for the little guys that bring a little slice of heaven in our hectic lives, we've decided to share our obsessions with you!
I'll go first! I got my ereader last Christmas and have been using it every day since. I have a Sony Touch (6 inches, because really…size matters *winks*) and buy ebooks A LOT. My ereader goes by the name of BASTIAN. Ever read Kresley Cole's No Rest for the Wicked? How about Lisa Kleypas' Devil in Winter? If you have, then you're familiar that both heroes are named Sebastian, which is how my reader got his name! My obsessions with both authors have caused such an impression on me that I couldn't help by spread the love!
There's also a little thing I like to do with my ereader and it's PIMPING IT OUT! Jackets, skins, you name it! I love it! Here's what Bastian looks like right now:
Alright, let's move things along and check out Francesca's Tablet…. 
I was a stranger to ebooks until about a year and a half ago, when I started reading them first from my Blackberry and then my HTC Android phone. They were great and I was happy, but… I'm spoiled, so my boyfriend gave me a Samsung Galaxy Tablet (I got the 7″ version) this last Christmas and he hasn't seen me ever since! LOL Well, not exactly, but he does seem to think that I have my tablet AND my ipod (that's my other book boyfriend for audiobooks) attached to my hands and ears. I LOVE it! I actually don't like going back to reading actual books! And as Annie already said, we have named our ereaders, so let me introduce you to V. *snickers* The name comes from my sexy Vishous from JR Ward's BDB, and since books are also my drug of choice, the name also comes from the vampire blood in the show True Blood, better known as V.
V is currently looking badass in a worn-in leather jacket.
And as I said before, I do have an ipod bookish boyfriend, this is Angel. This is actually more of my husband, and this version 2 because the other got so much use it finally wouldn't work anymore. So this is now a 64GB ipod touch. I got it for myself at Christmas and I've gone through 4 sets of earphones since. Hmmmm
Angel actually goes around naked! LOL I hate ipod covers so the only thing covering my husband is a clear screen protector.
They both have provided me with endless pleasure 😉
Now you have to meet Suz's Kindle!
I actually discovered ebooks a while ago and was forever reading off my computer, which is a bloody nuisance but it wasn't until around March this year that I got a kindle so….
Meet Kendra, she is full of adventure, humour and more smut then you can shake a stick at. That's right Kendra is my Kindle. Unlike Annie and Fran mine is a girl, she is way too smart and useful to be a man and yes I am talking about her as if she is a real person, you may see a grey tablet when you look at her, but for some reason when I envision Kendra I see Queen Latifah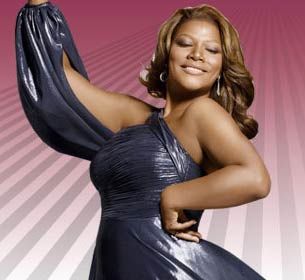 I have nooooo idea why, and I think I may have a screw lose some where along the line, but there we have it!
Kendra is a modern woman/kindle; she is practical I can fit a lot of books in a very small space and has anyone else found that ebooks are that bit cheaper most the time? And she is also stylish, today Kendra is sporting a rather stylish apple green leather jacket and if you open her up she has got a colourful bookcase skin on. She calls it Bohemian Gypsy, all she needs now is some golden hoops and she is all set
Join in the fun! Let us know why you love your reader and if you want, you can post pics/links in the comments below! We'd love to see them!
Latest posts by Under the Covers Book Blog
(see all)