If we could keep Lisa Kleypas locked in our basement, chained to a computer so she could keep churning books out to us, we would. Not that we are creepy or anything! However, we have been informed that this might be a tiny bit unethical and slightly illegal…but the dream lives on. Instead we are counting down Lisa Kleypas best books – in our opinion!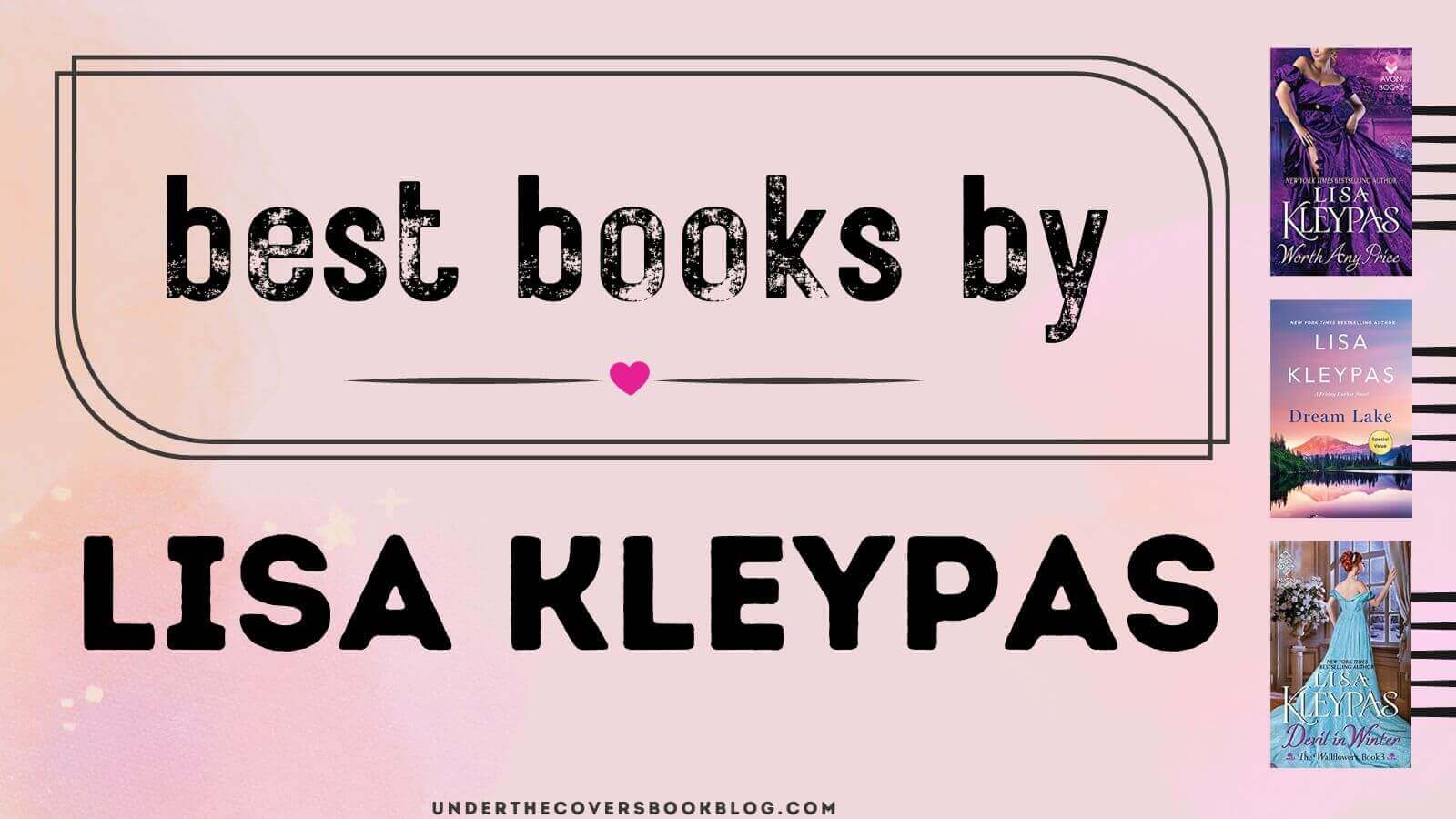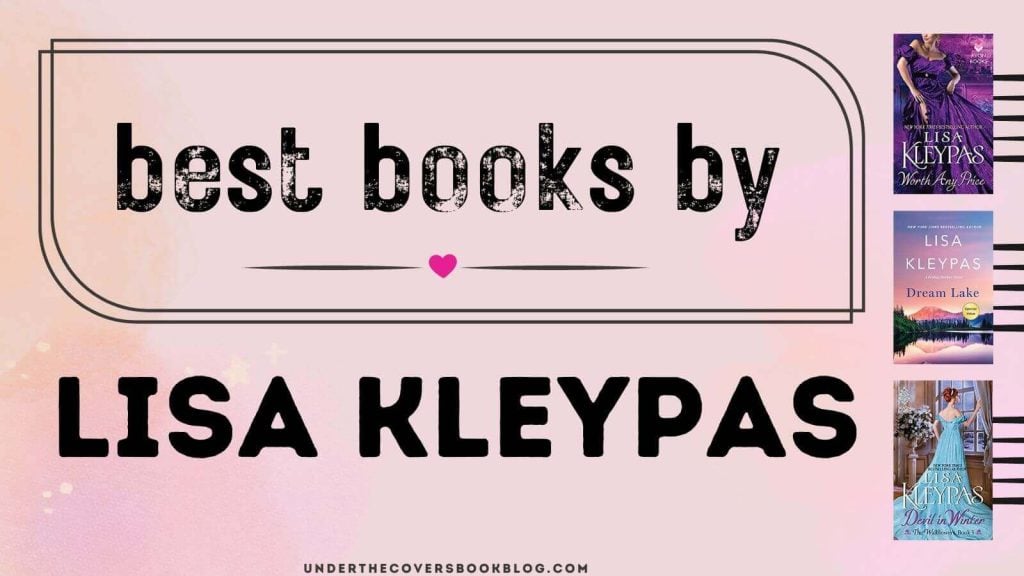 Lisa Kleypas is one of those rare authors who never lets you down and consistently releases fantastic new books. This made picking a top ten all time favourite list a challenge. But, here is what I decided one. Please note that my opinion changes from day to day and mood to mood…..
Want more Lisa Kleypas (of course you do!) Then check out our Lisa Kleypas series guides!
Lisa Kleypas best books (although we reserve the right to change our minds…we love them all!):
MARRIAGE OF CONVENIENCE
reformed(ish)criminal hero
a little spicy
Three word describe Nick Gentry, the hero of this book: Dangerous. Intense. Haunted. Lisa Kleypas manages to bring all of this out of the page and made me fall in love with Nick right along side our heroine, Lottie, in Worth Any Price.
publisher's blurb
Nick Gentry is reputed to be the most skillful lover in all England. Known for solving delicate situations, he is hired to seek out Miss Charlotte Howard. He believes his mission will be easily accomplished – but that was before he met the lady in question.

For instead of a willful female, he discovers one in desperate circumstances, hiding from a man who could destroy her very soul. So Nick shockingly offers her a very different kind of proposition – one he has never offered before.

He asks her to be his bride.

And he knows that this will be much more than a union in name only. For he senses what Charlotte does not yet know – that her appetite for sensuality matches his own. But what Nick learns surprises him. For while London's most notorious lover might claim Charlotte's body, he quickly discovers it will take much more than passion to win her love
friends to lovers
stoic hero
pinning hero
My beautiful Kev, I love this book, mainly because of a certain silent, broody and intense gypsy hero. It's impossible to read this book and not fall in love with him!
"All the fires of hell could burn for a thousand years and it wouldn't equal what I feel for you in one minute of the day. I love you so much there is no pleasure in it. Nothing but torment. Because if I could dilute what I feel for you to the mil­lionth part, it would still be enough to kill you. And even if it drives me mad, I would rather see you live in the arms of that cold, soulless bastard than die in mine."

Kev in Seduce Me At Sunrise by Lisa Kleypas
publisher's blurb
He'd tried so hard to forget her.

Kev Merripen has longed for the beautiful, well-bred Winnifred Hathaway ever since her family rescued him from the brink of death when he was just a boy. But this handsome Gypsy is a man of mysterious origins—and he fears that the darkness of his past could crush delicate, luminous Win. So Kev refuses to submit to temptation . . . and before long Win is torn from him by a devastating twist of fate.

Can she remember the man he once was?

Then, Win returns to England—only to find that Kev has hardened into a man who will deny love at all costs. Meantime, an attractive, seductive suitor has set his sights on Win. It's now or never for Kev to make his move. But first, he must confront a dangerous secret about his destiny—or risk losing the only woman he has lived for . . .
work place romance
stubborn and stoic hero
The quote below says it all about Sir Ross, he's arrogant, over bearing, over protective. He also has no idea what hits him when Sophia comes along! How I love to see the arrogant ones fall!
"I am not overbearing," Ross countered evenly. "I merely happen to know what is best for everybody."

Lady Sophia's Lover by Lisa Kleypas
publisher's blurb
They call him the Monk of Bow Street
Sir Ross Cannon, magistrate and head of the Bow Street Runners, has spent the past few years apprehending the most dangerous criminals in London. He's driven and disciplined, a man to be feared. His personal needs have been set aside, his days and nights consumed by the determined pursuit of justice.
Until Lady Sophia Sydney, a beautiful young woman with a tarnished past, comes to ask for employment. Ross knows a woman like Sophia doesn't belong in the rough-and-tumble world of Bow Street, but he gives in to temptation and hires her as his assistant. Day by day the attraction between them grows, until neither of them can ignore the power of their mutual desire.
But Sophia has a secret . . . and when Ross discovers the tragic link between their pasts, any chance of being with him will vanish. All they have are a few nights of pleasure, before Sophia will be forced to leave the man she's fallen hopelessly in love with.
What she doesn't count on is how much Ross is willing to risk for the sake of a woman who's awakened his heart.
opposites attract
magical realism
tear jerker
Dream Lake by Lisa Kleypas
Prepare for tears with this one, she gets those tear ducts working. I have found romance readers have a weakness for a damaged hero and Alex is more than a little dinged and dented.
"No matter what I become…I will love you! No force of heaven or hell could stop me, and damn anyone who tries. I will love you forever".

Dream Lake by Lisa Kleypas
publisher's blurb
They say that opposites attract. But what happens when one of them has been devastated by betrayal and the other is so damaged and jaded that his heart is made of stone?

Alex Nolan is about as bitter and cynical as they come. One of three Nolan brothers who call Friday Harbor home, he's nothing like Sam or Mark. They actually believe in love; they think the risk of pain is worth the chance of happiness. But Alex battles his demons with the help of a whiskey bottle, and he lives in his own private hell. And then, a ghost shows up. Only Alex can see him. Has Alex finally crossed over the threshold to insanity?

Zoë Hoffman is as gentle and romantic as they come. When she meets the startlingly gorgeous Alex Nolan, all her instincts tell her to run. Even Alex tells her to run. But something in him calls to Zoë, and she forces him to take a look at his life with a clear eye and to open his mind to the possibility that love isn't for the foolish.

The ghost has been existing in the half-light of this world for decades. He doesn't know who he is, or why he is stuck in the Nolans' Victorian house. All he knows is that he loved a girl once. And Alex and Zoë hold the key to unlocking a mystery that keeps him trapped here.

Zoë and Alex are oil and water, fire and ice, sunshine and shadow. But sometimes it takes only a glimmer of light to chase away the dark, and sometimes love can reach beyond time, space, and reason to take hold of hearts that yearn for it…
mature heroine
heroine is an author
heroine hires a sex worker
Suddenly by Lisa Kleypas
Suddenly You has the perfect combination of interesting heroine and gorgeous and tormented hero. Kleypas seems to have a direct window into my mind and creates heroes that I am bound to fall in love with, and heroines that I wish I had as friends. Plus, how can you not love a heroine who orders a bit of lovin' for her 30th birthday?
She understood the risks, the limits, the possible consequences, and she was willing to accept all of that in return for the sheer joy of being with him. One night with him…one hundred… whatever fate allowed her, she would take

Suddenly You by Lisa Kleypas
publisher's blurb
She was unmarried, untouched and almost thirty, but novelist Amanda Briars wasn′t about to greet her next birthday without making love to a man. When he appeared at her door, she believed he was her gift to herself, hired for one night of passion. Unforgettably handsome, irresistibly virile, he tempted her in ways she never thought possible…but something stopped him from completely fulfilling her dream.
Jack Delvin′s determination to possess Amanda became greater when she discovered his true identity. But gently-bred Amanda craved respectability more than she admitted, while Jack, the cast-off son of a nobleman and London′s most notorious businessman, refused to live by society′s rules. Yet when fate conspired for them to marry, their worlds collided with a passionate force neither had expected…but both soon craved.
Pin it for later!
second chance romance
two romances
class difference
Oh gosh, another book that made me ball like a baby, in fact just thinking about this one makes tears well up! And we have a really sweet secondary romance squeezed in.
She was not the girl he had once loved, he reminded himself grimly. That girl had never really existed. And yet it didn't seem to matter. Aline was his curse, his fate, his consuming desire. He would never stop wanting her, no matter what she did, no matter how many oceans and continents he managed to put between them.

Again the Magic by Lisa Kleypas
publisher's blurb
She gave him her innocence . . .
Lady Aline Marsden was brought up to marry a man of her own class, but from the moment she meets John McKenna, she risks everything to be with him.
He gave her his heart
Although their love is forbidden, McKenna's passion for the beautiful Aline is too compelling to deny.
When their secret is discovered, their world is shattered. McKenna is forced to leave forever, unaware that the only reason Aline has given him up is to save him.
Now McKenna has returned, a powerful man determined to take revenge against the woman who broke his heart. But the magic between them burns as fiercely as ever . . . and as McKenna uncovers Aline's deepest secret, together they discover a love that will defy Fate itself.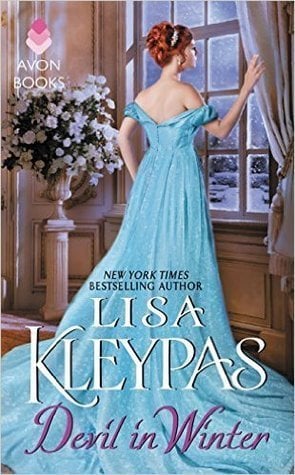 MARRIAGE OF CONVENIENCE
opposites attract
rake and wallflower
Wallflowers #3
I could hardly to a best of Lisa Kleypas without having Devil in Winter. St Vincent and Evie have captured so many hearts with their unlikely romance it's easy to see why it is a fan favourite.
The situation was extraordinary. How someone like Evangeline Jenner could have wrought such a change in St. Vincent, the most worldly of men, was difficult to understand. However, Westcliff had learned that the mysteries of attraction could not always be explained through logic. Sometimes the fractures in two separate souls became the very hinges that held them together.

Devil in Winter by Lisa Kleypas
publisher's blurb
"I'm Sebastian, Lord St. Vincent. I can't be celibate. Everyone knows that."
Desperate to escape her scheming relatives, Evangeline Jenner has sought the help of the most infamous scoundrel in London.
A marriage of convenience is the only solution.
No one would have ever paired the shy, stammering wallflower with the sinfully handsome viscount. It quickly becomes clear, however, that Evie is a woman of hidden strength—and Sebastian desires her more than any woman he's ever known.
Determined to win her husband's elusive heart, Evie dares to strike a bargain with the devil: If Sebastian can stay celibate for three months, she will allow him into her bed.
When Evie is threatened by a vengeful enemy from the past, Sebastian vows to do whatever it takes to protect his wife . . . even at the expense of his own life.
Together they will defy their perilous fate, for the sake of all-consuming love.
tear jerker
heroine a survivor of domestic abuse
Hardy and Haven, they have such a poignant tale to tell! Both damaged and hurting in their own ways, I can't help but fall in love with their love.
I no longer believed in the idea of soul mates, or love at first sight. But I was beginning to believe that a very few times in your life, if you were lucky, you might meet someone who was exactly right for you. Not because he was perfect, or because you were, but because your combined flaws were arranged in a way that allowed two separate beings to hinge together.

Blue-Eyed Devil by Lisa Kleypas
publisher's blurb
Meet the blue-eyed devil.

His name is Hardy Cates. He's a self-made millionaire who comes from the wrong side of the tracks. He's made enemies in the rough-and-tumble ride to the top of Houston's oil industry, he's got hot blood in his veins. And vengeance on his mind.

Meet the heiress.

She's Haven Travis. Despite her family's money, she refuses to set out on the path they've chosen for her. But when Haven marries a man her family disapproves of, her life is set on a new and dangerous course. Two years later, Haven comes home, determined to guard her heart. And Hardy Cates, a family enemy, is the last person she needs darkening her door or setting her soul on fire.

Watch the sparks fly.
Derek. Craven. An unlikely hero, but one who has stolen my heart, this is a favourite reread of mine. Sara and Derek…what a fantastic couple, if you only ever read one Lisa Kleypas book, read this one!
There was also the occasional bite of resentment when he realized she had become the source of all pleasure to him, all comfort and peace. She was the first human being he had ever needed. He had lost his freedom in a way he had never imagined possible, bound more securely by her love than by a mile's length of iron chains

Dreaming of You by Lisa Kleypas
publisher's blurb
When shy and secluded author Sara Fielding ventures from her country cottage to research a novel, she inadvertently witnesses a crime in progress—and manages to save the life of the most dangerous man in London.
Derek Craven is a powerful and near-legendary gambling club owner who was born a bastard and raised in the streets. His reputation is unsavory, his scruples nonexistent. But Sara senses that beneath Derek's cynical exterior, he is capable of a love more passionate than her deepest fantasies.
Aware that he is the last man that an innocent young woman should ever want, Derek is determined to protect Sara from himself, no matter what it takes. But in a world where secrets lurk behind every shadow, he is the only man who can keep her safe. And as Derek and Sara surrender to an attraction too powerful to deny, a peril surfaces from his dark past to threaten their happiness . . . and perhaps even their lives.
Together they will discover if love is enough to make dreams come true.
enemies to lovers
opposites attract
stoic hero
My choice of number one may surprise people. But I love It Happened in Autumn. I have read it so many times that I decided to buy it as an e-book so I didn't keep wearing my copies out. There is something about the stoic and staid Westcliff and the wild and slightly wicked Lillian that I can't resist. They are perfect for one another, so different but they fit completely.
"There is nothing on earth more beautiful to me than your smile…no sound sweeter than your laughter…no pleasure greater than holding you in my arms. I realized today that I could never live without you, stubborn little hellion that you are. In this life and the next, you're my only hope of happiness. Tell me, Lillian, dearest love…how can you have reached so far inside my heart?"

It Happened One Autumn by Lisa Kleypas
publisher's blurb
Headstrong American heiress Lillian Bowman has come to England to find an aristocratic husband. Unfortunately, no man is strong enough to tame the stubborn beauty's fierce will. Except, perhaps, the powerful and arrogant Earl of Westcliff—a man Lillian despises more than anyone she's ever met.
Marcus, Lord Westcliff, is famous for his icy English reserve and his supreme self-control. But something about the audacious Lillian drives him mad. Whenever they're in the same room, they can't stop themselves from battling furiously to gain the upper hand.
Then one afternoon, a stunningly sensuous encounter changes everything . . . and Lillian discovers that beneath the earl's reserved façade, he is the passionate and tender lover of her dreams. What neither Westcliff nor Lillian suspect, however, is that a sinister conspiracy threatens to destroy any chance of happiness. After a shocking betrayal endangers Lillian's safety—and possibly her life—will Marcus be able to save her before it's too late?
Have we missed out on any of your favourite Lisa Kleypas books?
Latest posts by Under the Covers Book Blog
(see all)