Romance Rewind: Biker Werewolves
Combining two of our favourite things at Under the Covers; sexy werewolves with really big, vibrating…..engines is The Magnus Pack trilogy by the amazing Shelly Laurenston. Involving psychotic crazy women with friendships that only death will get them out of and some seriously hot biker werewolves it is a must read for Paranormal Romance fans, especially if you are looking for something to make you laugh like a loon and leave a massive grin on your face.
To entice you further here are the books with our fantasy cast of the couple and a little quote to give you a taster!
Book 1: Pack Challenge- Sara & Zach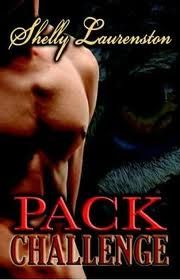 Favorite Quotes:

"I'm only trying to help you along. The guy is all over you and you need to let him know your're interested before some other biker slut, such as yourself, snaps him up with a well-timed blow job."
"Is this you being all in charge?" 
"Where you're concerned, I am in charge." 
"Are you happy in your land of delusions? Are you king there?"
Book 2: Go Fetch!- Miki & Conall
Favorite Quotes: "I'm not looking for marriage here, Zach. I just want to fuck her until one of us dies."
"Conall checked his watch. Again. Soon his personal wet fantasy would be here. He wondered if it would be inappropriate to tackle her in the hallway as soon as she arrived and drag her up to his bedroom. Probably. Damn human etiquette."
Book 3: Here Kitty, Kitty!- Angelina &Nik
 "I thought I made that clear the other night when I tied you face down to the bed and fucked ya proper."  
Nik walked toward her, water dripping down every long, wonderful inch of him. With his long legs, it took him no time to reach her chair. He crouched down next to her and gently, with one of those big hands, closed her mouth.
"Catchin' flies, sugar?"
Latest posts by Under the Covers Book Blog
(see all)