Sinners vs Saints Final: Jamie Fraser vs Curran

Welcome all! We are now in the final of our Sinners & Saints battle…only it has morphed into Saint vs Saint! It seems the finalists have left the Sinners groaning in the dust and are now readying to face off with one another. We have our favourite shifter, Curran, from Ilona Andrews Kate Daniels series in our corner and sexy highlander Jamie Fraser from Diana Gabaldon's Outlander series in the other. Let the final begin!
Jamie Fraser vs Curran
#TEAMSAINT: Curran
Coming off a really close semi final, Curran won over Rhage by 5 votes!
My first introduction to Curran was on Twitter. He was up against Barrons in some alpha showdown. I just remember thinking that no one could match Barrons.
Boy was I wrong.
I figured if someone was being put up against Barrons that maybe I needed to figure out who this Curran guy was.
I was an idiot.
Curran is by far my favorite hero ever.
He's the epitome of Alpha Male without being the dreaded "alphahole." Curran may not seem like a saint at first, but as you get to know him, you start to realize that he can't stand to see innocents get hurt.
There's a scene in Magic Strikes where Kate and Curran are in a hot tub, and last minute Kate changes her mind. Curran respects that and backs off, but it's not until we read the Curran point of view (found here on Ilona Andrews' website for free
http://www.ilona-andrews.com/curran-pov-collection/
That scene alone shows how much of a saint he is!
But as the series progresses, and Kate and Curran's relationship grows, we really see what a good guy he is, no matter how many times he says he's a selfish bastard or an asshole, the reader sees that he's really just protecting his Pack.
Whether he's quoting Kate's favorite book The Princess Bride to her, or kicking ass and basically being awesome, you have to agree Curran is a pretty amazing hero.
When I was looking for someone to show you guys what Curran looks like to me, I see him being so much more rugged than all the beautiful models who pop up in an image search. So I moved to sports, instead of actors and models. And then I found Becks.I think David Beckham makes a great Curran.
He's famous enough everyone knows what he looks like, so I found some pictures with his game face on instead of the super sexy smolder he usually sports.
~ Laura from Got Fiction
[new-release title="Magic Bites" author="Ilona Andrews"]
#TEAMSAINT: Jamie Fraser
It was almost sad to watch Jamie wipe the floor with Javier Bernal in the semi final, winning with 71.08% of votes!
I wanted to start off by saying that Jamie Fraser is an amazing book boyfriend.
As a matter of fact, James Alexander Malcolm Mackenzie Fraser (JAMMF) is an absolute SAINT.
If you're unfamiliar with JAMMF, let me fill you in on all the reasons I think he should be at the top of your book boyfriend list.
First off, he's a hot, Scottish, ginger-headed Highlander.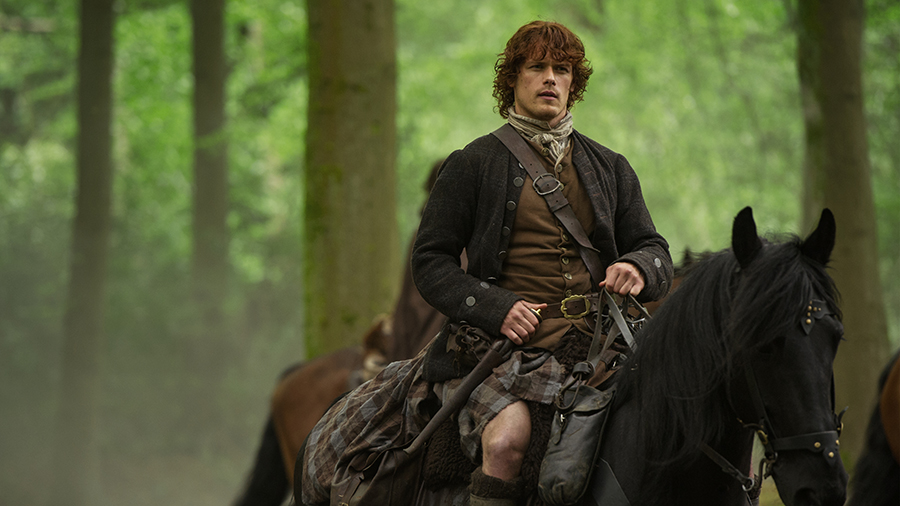 Oh, and he wears a kilt. So, score!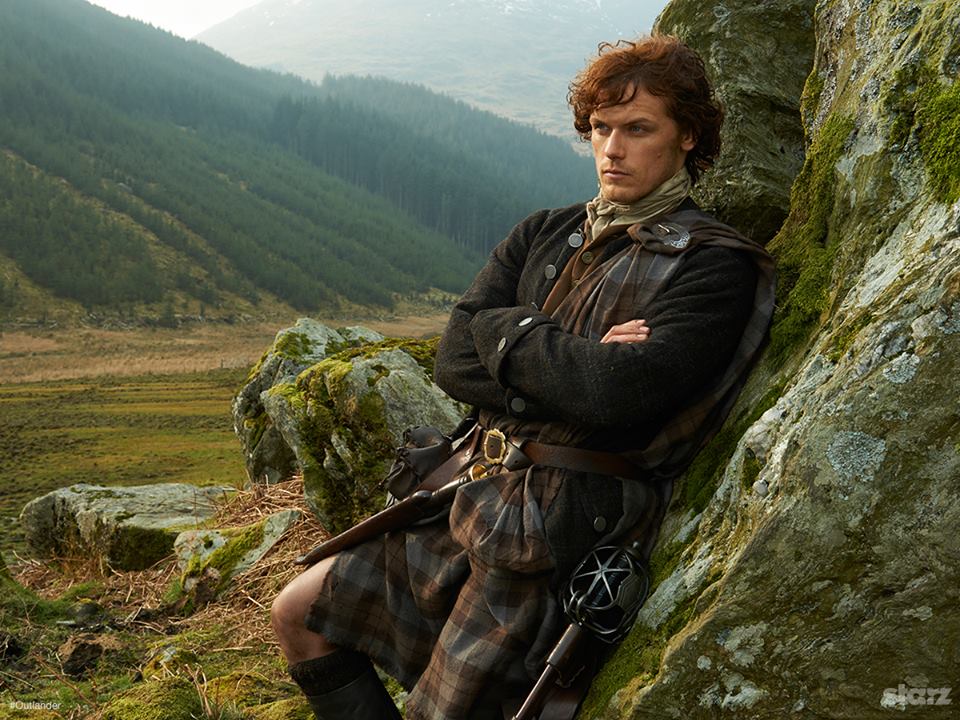 He's good with his tongue, er…I mean he speaks several tongues…*swoon*
He speaks English, Gaelic, French, and dabbles into Italian & Chinese (which you'll find in the later books in the Outlander series).
He's also an absolute wordsmith. He knows just what to say to make you feel all the things: protected, cherished, loved, and yes, turned on.
Let me break it down by pulling some Jamie Fraser quotes found throughout the series:
He's here to protect you…
"There is an oath upon her," he said to Arch, and I realized dimly that he was still speaking in Gaelic, though I understood him clearly. "She may not kill, save it is for mercy or her life. It is myself who kills for her."

"You are safe," he said firmly. "You have my name and my family, my clan, and if necessary, the protection of my body as well. The man willna lay hands on ye again, while I live."
He'll make you swoon whenever he vocalizes his undying love for you…
"If ye were no longer there—or somewhere—" he said very softly, "then the sun would no longer come up or go down." He lifted my hand and kissed it, very gently.
"When the day shall come that we do part," he said softly, and turned to look at me, "if my last words are not 'I love you'-ye'll ken it was because I didna have time."
"You are my courage, as I am your conscience," he whispered. "You are my heart—and I your compassion. We are neither of us whole, alone. Do ye not know that, Sassenach?"

"If I die," he whispered in the dark, "dinna follow me. The bairns will need ye. Stay for them. I can wait."
"Your face is my heart Sassenach, and the love of you is my soul"
He knows just what to say to get your juices flowing…
"Aye, verra good. Now then, if ye'll just put your hands above your head and seize the bedstead—"
"And I mean to hear ye groan like that again. And to moan and sob, even though you dinna wish to, for ye canna help it. I mean to make you sigh as though your heart would break, and scream with the wanting, and at last to cry out in my arms, and I shall know that I've served ye well."
"Does it ever stop? The wanting you?"
"Even when I've just left ye, I want you so much my chest feels tight and my fingers ache with wanting to touch ye again."
I rest my case.
~ Stephanie at No BS Book Reviews
[new-release title="Outlander" author="Diana Gabaldon"]
START VOTING!
This is it, the final!  Voting will stay open until midnight Monday 10/19.
 [polldaddy poll="9132718″]
Latest posts by Under the Covers Book Blog
(see all)