Where has this year gone? I can't believe it's already August. First of all we want to thank you for your participation in our erotic romance event BURNING UP JULY. We thank you all who voted and to the bloggers who helped us make the event possible. 🙂 Looking forward to doing it all over again next year! Bigger and better!
But now, what are we looking forward to in August? Here's a taste of what's to come at Under the Covers this month.
KARINA HALLE
It is no secret that we, at Under the Covers, are fans of this author's work. And this August marks the end of our beloved series the EXPERIMENT IN TERROR. As much as our hearts are breaking to see the series come to an end, we can't help but being completely excited, going out of our skin, to see how the series will end. So mark you calendars. DUST TO DUST comes out August 11, 2014!
Throughout the month we will feature spotlights of this author's books and will run some giveaways as well. Stay tuned to the blog and our Facebook page for that!
The dramatic conclusion to the Experiment in Terror Series.

Perry Palomino and Dex Foray.

On their own, they're uniquely brilliant. Together, they're an unstoppable team.

Until now.

Because after everything the duo has encountered, they haven't come across an evil quite like this. An evil that has been years in the making, an evil that will stop at nothing until they, and everyone they care for, are destroyed.

Dex and Perry's love has survived a multitude of sins.

But can it survive the end?
We have put together a great group of authors this month and we are extremely excited about it! Without giving too much away, here's a few:
L.H. Cosway
Jodi Ellen Malpas
Delilah S. Dawson
Jaye Wells
Carolyn Crane
Dee J. Adams
Kresley Cole
and more!
So we came up with this idea of having heroes battling each other (sort of like last month) but in this case it would be by the same author. When that idea started rolling around our heads, only one author's name came up first. Nalini Singh. She has some AMAZING heroes! And this month, we've picked some of the best and putting them to the test against each other! So stay tuned for the Book Boyfriend Battle: Nalini Singh Edition!
Don't forget the reading challenges you can participate in: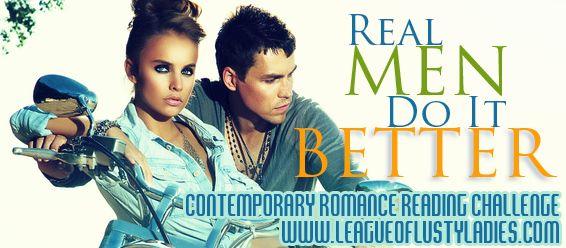 Tell us in the comments below what's your most anticipated AUGUST release?
Here's one we think you should be looking forward to and it comes out on Tuesday! Did you pre-order this baby yet? It's a #UTCTopPick!
In this highly anticipated novel in the Immortals After Dark series, #1New York Times bestselling author Kresley Cole spins a sultry tale of a mighty warrior scarred inside and out and the beguiling sorceress with the power to heal him – or vanquish him forever.

Eternal Obsession

As a boy, Thronos, Lord of Skye Hall, loved Lanthe, a mischievous Sorceri girl who made him question everything about his Vrekener clan. But when the two got caught in the middle of their families' war, tragedy struck, leaving Thronos and Lanthe bitter enemies. Though centuries have passed, nothing can cool his seething need for the beautiful enchantress who scarred his body – and left an even deeper impression on his soul.

Endless Yearning

Lanthe, a once-formidable sorceress struggling to reclaim her gifts, searches for love and acceptance with all the wrong immortal suitors. But she's never forgotten Thronos, the magnificent silver-eyed boy who protected her until she was ripped from the shelter of his arms. One harrowing night changed everything between them. Now he's a notorious warlord with a blood vendetta against Lanthe, hunting her relentlessly.

Can the heat of desire burn brighter than vengeance?

With their families locked in conflict and battles raging all around them, will Thronos and Lanthe succumb to the brutal chaos that threatens everything they cherish? Or will the fragile bond they formed so long ago spark a passion strong enough to withstand even the darkest doubts?
Pre-Order it NOW!
Books have the power to unite people and that is exactly what happened with us! Our love for books have brought us together and we've become good friends in a short amount of time. We "met" online through Goodreads and decided to share our passion of books with fellow book lovers. And that is how Under the Covers came to be…
Latest posts by Under the Covers Book Blog (see all)