Can't believe it's May already!  Time has flown by and here we are celebrating another birthday.  Under the Covers has now been running for 3 years.  Three years where we've had a lot of fun blogging together, our friendship has strengthened and our love for books and for sharing that has become a true passion.  We have made great friends along the way, authors, bloggers and readers.  We want to thank you for always supporting us and for helping us get to where we are today!
In preparation for RT being around the corner, and the fact that it's our birthday, who better to be our Author of the Month than our FIRST EVER Author of the Month, Kresley Cole.  Back in May 2011 we were just fangirling and wanting to showcase the world one of our favorite authors since she was the reason some of us UTC gals bonded.  And here we are full circle.  And excited that some of us will be meeting her at RT this year.  Dreams do come true.
If you feel like taking a walk down memory lane with us here are some of our favorite moments at UTC:
Paul Marron (Lothaire) says hi to Under the Covers
Reading on the Dark Side – UTC Casts the Immortals After Dark Characters
Hottie of the Week: Cover Model Nathan Kamp
Hottie of the Week: Paul Marron
Battle of the Covers: USA vs UK
Romance Rewind: MacCarrick Brothers
Kresley Cole Makes All of Our Book Boyfriend Lists for 2013
UTC champions Lothaire in the Alpha Showdown
May is also the paperback release of one of our top Book Boyfriends, Sevastyan…
The highly anticipated complete novel of The Professional—the first installment in #1 New York Times bestselling author Kresley Cole's scorching Game Maker series, an erotica collection that has readers asking: How hot is too hot?

He makes the rules…
Mafiya enforcer Aleksei "The Siberian" Sevastyan's loyalty to his boss knows no bounds, until he meets the boss's long-lost daughter, a curvy, feisty redhead who haunts his mind and heats his blood like no other. Ordered to protect her, Aleksei will do anything to possess her as well—on his own wicked terms.

Rules are made to be broken…
Grad student Natalie Porter had barely recovered from her first sight of the dark and breathtaking Sevastyan before the professional enforcer whisks her away to Russia, thrusting her into a world of extreme wealth and wanton pleasures. Every day under his protection leads her deeper under his masterful spell.

Are you ready to play?
Yet all is not as it seems. To remove Natalie from an enemy's reach, Sevastyan spirits her into hiding. From an opulent palace in Russia to the decadent playgrounds of the mega-wealthy in Paris, the two lovers will discover that even their darkest—and most forbidden—fantasies can come true…
Now until the release of the paperback on May 6, 2014…
the ebook version of THE PROFESSIONAL is on sale for $3.99.
Click here to one-click that on Amazon!
We are starting WICKED DEEDS ON A WINTER'S NIGHT tomorrow!
We are very excited to bring you some pretty amazing authors this month… hopefully on time.  RT has a way of making things drag 🙂
Christina Lauren
Carrie Lofty
Jamie Brenner
Tiffany Reisz
L. Marie Adeline
Paige Tyler
Helena Hunting
Vicki Pettersson
Patricia A. Rasey
Darynda Jones
And more!
A few things to expect this month… We will be updating our Fantasy Cast post for the Immortals After Dark series (see previous version in the link above)
We are also counting down our top ten favorite paranormal romance couples!
Don't forget the reading challenges you can participate in: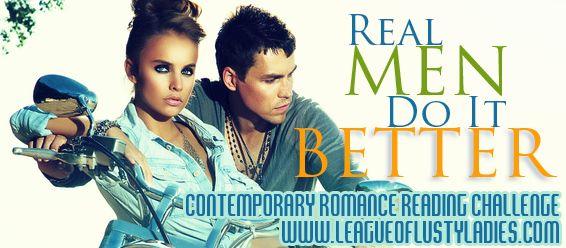 STAY TUNED!  For our Blogiversary Giveaways!
Tell us in the comments below what's your most anticipated MAY release?
Latest posts by Under the Covers Book Blog
(see all)