I received this book for free from Publisher in exchange for an honest review.
This does not affect my opinion of the book or the content of my review.
BOOK INFO

Released: Feb 11. 2014
Published by Harlequin
Pages: 100
Format: eARC



MISBEHAVING blew me away with its flirty banter, alluring characters and steamy as hell sex scenes. I'm confident that Bea would give this book 5 bees! ~ Under the Covers
Queen of Kink, Tiffany Reisz has made a big shift for her first romantic comedy. But make no mistake! There is a ton of sexiness to go around. Beatriz, the popular sex blogger will ensure it.
Off to attend her best friend's wedding, Bea is just about to jump in a cab when her boss calls her and informs her that he needs a thousand new words from her to fill up a spot that another blogger can't deliver on. Fussing about it won't get it out of it so Bea agrees to a book review instead. The book up for experiment is a sex position manual. She's all set! But she just needs to find a partner to help her out.
Ben, Beatriz's college friend and former love, is also attending the wedding. But when he learn that Bea is also there, his heart starts to thump erratically. He remembers the time when Bea displayed her feelings for him and he left her, naked and wanting. This time, Ben is determined to make it up to her and when he learns she needs someone to assist her with her work, Ben is the first to volunteer.
Reisz has always had a knack for humor. However, that is showcased in its fully glory in MISBEHAVING. Rib-crackingly good, each page had me either smiling or forming tears in my eyes with some of the lines. I had such a good time reading it that it absolutely flew by.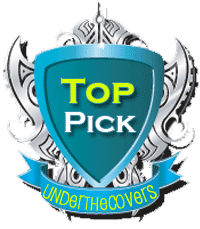 As expected, the sex scenes were all incredibly well –done. As I was reading, another reader commented that the talking between the sex grew tiring for her as it was not dirty talk. Now, I'm sure many of you already know my love for dirty-talk in my books, but I found that since this is a romantic comedy as opposed to a strictly erotic contemporary, the teasing and the light banter was suitable for each of the scenes. In fact, I enjoyed them so much that it made the romance between Ben and Bea more believable. You begin to see traces of emotion and learn it isn't simply about work to get this review done.
For a fun, and intensely sexy read, Tiffany Reisz has you covered. MISBEHAVING blew me away with its flirty banter, alluring characters and steamy as hell sex scenes. I'm confident that Bea would give this book 5 bees!Not only are the main characters interesting, but Claudia and Henry are absolutely hysterical as well. Their conversations and the big misunderstanding in the end just pushed me over the edge and had me grabbing my sides for comfort. I don't think I have ever laughed so hard at a buttsecks joke. You win, Reisz. You win.
*ARC provided by publisher
Did you like this review? If so, please tell us your thoughts in the comments below!
I'm an obsessive makeup junkie and a compulsive reader. I like to call Under the Covers Book Blog my stomping ground, but when I'm not talking about books with my girls, I write New Adult Dystopian and Contemporary Romance under the pen name Ana Jolene (http://www.anajolene.com). I also work as a virtual assistant for authors. You also can find me as a reviewer and columnist for FreshFiction.com.

When it comes to books I'm pretty adventurous. I read everything from Paranormal Romance to Urban Fantasy, New Adult, BDSM, LGBT fiction, Cozy Mysteries and even YA. If it's got the littlest trace of romance in it, then I'll probably read it. That being said, my all-time favorite authors are J.R. Ward and Karen Marie Moning.

When I'm not submerged in a good book, you can find me musing about makeup and planners or dreaming about Kpop boys and beaches. Until then, check out my reviews and let's talk books!