I received this book for free from Publisher in exchange for an honest review.
This does not affect my opinion of the book or the content of my review.
The Ever After of Ella and Micha

Book Info
Released:
Dec. 3, 2013
Series:
The Secret #4
Pages:
272
Format:
eARC
 What started out as bad actually turns out to be something really sweet and heartwarming for all the characters in this book. THE EVER AFTER OF ELLA AND MICHA really is the perfect ending to it all. ~ Under the Covers
My love for Jessica Sorensen's books really started after I read The Secret of Ella and Micha. Now I know that a lot of people prefer the darker side of Callie and Kayden's books (The Coincidence series) but make no mistake. This series has just as much darkness and just as much hopelessness as the other, but it's just done in a more subdued and less harsh way. That doesn't make it less amazing or poignant. To me, it's even more special.
THE EVER AFTER OF ELLA AND MICHA is the fourth book in the Secret series and it's the third and final book for Ella and Micha. If you've read the others, then you know about their ups and downs. There were many questions still left unanswered in The Forever of Ella and Micha and a very large thread was left hanging at the end of Lila and Ethan's book. This book starts directly after that so I can't stress enough the importance of reading Lila and Ethan's book as well.
Ella's character has always captivated me. She has depression and anxiety, two of the most difficult problems you could have in a character. Reading from a depressed person's POV can be very, very hard and tiring. Readers will often get frustrated because they don't see eye-to-eye with the character. After all, they are depressed and their thinking changes and differs with normal people. But Jessica Sorensen strikes a perfect balance. Ella is damn dark and hopeless when she wants to be and nothing Micha can do can save her, but that's also what makes this romance so damn compelling. Micha will do absolutely anything to take care of her and that's what I love about this series. Despite how hopeless or bleak life can get for the both of these characters, they have each other. And that's enough.
It's more than enough.
Micha is irresistibly sexy in this novel. His horniness just never really ceases even when he is satisfied. I love how he constantly compliments Ella, because she needs that. She needs someone to help her remember that she isn't tainted or should feel guilty about what happened to her mother.
Readers will learn more about Ella's mother in this story. It gets dark before it can get any brighter but I think it's necessary. The journal that Ella gets helps her recovers and at the same time, it also helps her remember her mother in a not so bleak way. Furthermore, Sorensen ties up the threads concerning Ella's father with the journal as well. What started out as bad actually turns out to be something really sweet and heartwarming for all the characters in this book. THE EVER AFTER OF ELLA AND MICHA really is the perfect ending to it all.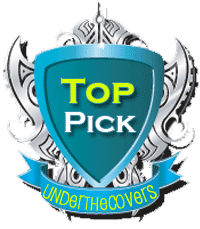 Will you expect some tears? I would say yes. But not all of it is the heartbreaking kind. There are tears of happiness as well. Some moments are the sweetest, most beautiful things you will ever read and I'm happy I got to experience them in this book. I've become so invested in these characters that seeing them achieve their happiness just puts a smile on my face. As I said, this book is absolute perfection. Sorensen delivers on all counts, simply making her my favourite author of this year.
Lila and Ethan will be getting another story told, this time in the form of a freebie. Thank you to Jessica for doing this. I'm looking forward to reading more of my favourite gang.
Favorite Quote:
"Are you really sure you want this for the rest of your life?" I mutter against his chest.

"More than anything, Ella May." He kisses the top of my head. "I've known that since the day we met."
The day Ella has waited for is just around the corner. It's the day she'll marry Micha, the love of her life. But an unexpected package with a harsh reminder of Ella's past and a once-in-a-lifetime chance for Micha to tour with his favorite bands threaten to ruin their happily ever after. Now Ella and Micha must find a way to balance their fears, their dreams, and their love…if they ever want to hear wedding bells. 
Buy Links:
Excerpt
"Baby, come on. Let them be. They deserve a beautiful wedding not an elopement in a tacky fake church." Lila glides her hand up the front of his chest, stands on her tiptoes, and kisses his neck. Then she whispers something in his ear as she plays with his hair.
I'll admit they make a cute couple, especially now that Lila has this whole grunge thing going. Her blond hair is chin length and streaked with black that matches Ethan's hair. She's wearing jeans and a tank top that aren't name brand like everything she used to wear when we were living together. Her style goes well with Ethan's laidback look: his plaid shirt and faded jeans and a pair of sneakers that he's probably owned since he was sixteen. And Lila's average height allows her to nestle her head against Ethan's chest comfortably. Looking at them with the sunlight and my house in the backdrop, I find myself wishing I had time to draw them.
After a lot of kissing and whispering in Ethan's ear, Lila convinces him to stop complaining and he begrudgingly agrees that Vegas is a ridiculous idea and that Micha and I should get married in Star Grove.
"A week is not a lot of time to prepare a wedding," Lila declares, pulling her sunglasses over her eyes. "Not a real one with decorations, flowers, dresses, tuxes, and guests. God, I wish we had more time to plan this."
"And I wish you wouldn't take any time to plan it," I say, and when she frowns I sigh. "Sorry, I'm just not into wedding stuff." I round the car to the passenger side of the Chevelle, trailing my finger across a few dings and chips in the black paint that were put there when Micha intentionally crashed it into the snow bank.
Micha opens the driver door and steps back so Ethan can climb into the backseat. "It doesn't matter what kind of wedding we have," he says, "just as long as Ella's there with me. In fact, we don't even need dresses and tuxes. We could even be naked and standing in my backyard and I'd be okay." He winks at me over the roof of the car. "As long as we're together, I'll be happy and being naked would just be an added bonus."
This makes Lila giggle as she ducks her head and hops into the backseat with Ethan. I push the seat back, get in the car, and shut the door, then pull the visor down to block the sunlight.
Micha adjusts the driver's seat before he closes the door and starts the engine. "So is everyone ready for this?" He looks around at the three of us, but when his eyes finally land on me I know he only really cares about my answer.
It takes me a second to answer and he notices my hesitation and his expression starts to fall. But even though my throat feels dry I manage to say, "Of course." My voice trembles a little.
"Okay then." Giving me a small but slightly forced smile, he backs down the driveway and drives toward the highway, toward home where all of this started. Where Micha and I first met, first talked, first played, kissed, fooled around, danced, said I love you.
Where Micha and I began.
What did you think of our review?
Let us know your thoughts in the comment box below!
 ♡ Don't want to miss any of our posts? ♡ 
Follow Under the Covers: Facebook | Twitter | Tsu | GoodReads | Email