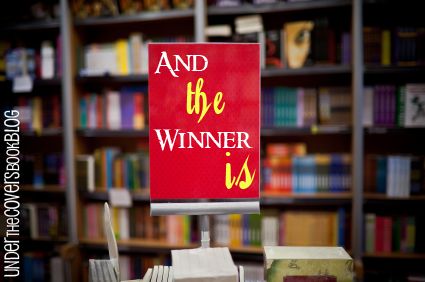 And the MAIDEN OF THE YEAR is…
Elizabeth!
Top Maiden Week Four Giveaway
Randomly selected from the Top Ten list
Timitra
BDB Read-a-Long Lover Awakened Book Thong
Lynnette
BDB Read-a-Long LOVER AT LAST Poster
The winner for the first poster was picked randomly from the comments on the discussions from DARK LOVER, LOVER ETERNAL and LOVER AWAKENED.
Natasna
Experiment in Terror Giveaway
Diana Doan
J.C. Daniels Giveaway
Jasmyn Novachek
Laura Kaye Giveaway
Tina Mitchell
Carolyn Johnson
Laurie London Giveaway
Stephanie Fredrick
Dani Harper Giveaway
Sandy Weiss Haber
Kat Bastion Giveaway
Nikki McCarver
Winners were chosen through Random.org and Rafflecopter. Emails have been sent. You will have 72 hours to claim your prize (by just responding to the email you get from us).
Books have the power to unite people and that is exactly what happened with us! Our love for books have brought us together and we've become good friends in a short amount of time. We "met" online through Goodreads and decided to share our passion of books with fellow book lovers. And that is how Under the Covers came to be…
Latest posts by Under the Covers Book Blog (see all)