I received this book for free from Purchased in exchange for an honest review.
This does not affect my opinion of the book or the content of my review.
BOOK INFO
Released:
August 4, 2009
Series:
Brown Siblings #1
Published by
Berkley Trade
Pages:
336
Format:
Audiobook






"I love, love, love all of the characters! After finishing this book, you will leave a bit of your heart with them." ~Under the Covers
LAID BARE was one of my first true erotic romance loves. Not the first one I ever read but one that truly captured my heart because of the story and because of the characters. This story is so much more than the kink and the sex.
So when I saw that this series was being released on audio, finally, it was time for a re-read. And the only thing I can say after now listening to it is that I was right the first time. LAID BARE was just as amazing and engaging the second time around, even all these years and erotic romance books later.
This series revolves around family. The Brown siblings have had a rough go of it. Older brother Brody took care of the three of them and help raise them and provide for them (while working as a tattoo artist). Sister Erin and brother Adrian wanted to pursue a music career. So they formed a band. This book starts in the past when they are still trying to catch a break and hit it big with their music career. Erin is the whole package of what a rocker chick should be, tough and forward attitude, bad ass clothes and even dreads.
She happens to fall in lust (and love) with their hunky neighbor, Todd. Todd is used to being straight-laced and not straying from what society would expect of him. But with Erin he lets a wilder side of him free. And that scares him. So he has to let her go.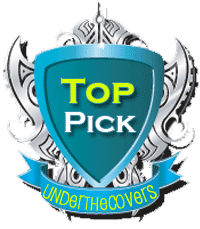 Fast forward to the present and after many years their paths cross again. Back in their same town, Erin is back from her rocker days after tragedy changed her life. Todd is back after a a divorce and an attempt to live that life he thought he should.
I love, love, love all of the characters! After finishing this book, you will leave a bit of your heart with them. They've all been through a lot in the years they've been apart and those are the experiences that have put them where they are now. Able to give their love a chance. Able to fully enjoy life.
LAID BARE is such an emotional rollercoaster. But through the ups and the downs it's steamy hot. Sparks flying and smoke coming off the pages. Todd is a Dominant alpha male, intense. Erin is his perfect match because she revels in being his submissive. Then through Ben in the mix and things get even steamier. Ms. Dane is one of the few authors I've read that can make a permanent menage seem like it really can work. Through work and communication.
What can I say? If you haven't read the series yet, do yourself a favor and pick it up!
Laid Bare Tracklist*
| # | Title | Artist |
| --- | --- | --- |
| 1 | Outshined | Soundgarden |
| 2 | Is There A Ghost | Band of Horses |
| 3 | Sunday Kind of Love | Etta James |
| 4 | Inside and Out | Feist |
| 5 | Creep | Radiohead |
| 6 | Gong | Sigur Ros |
| 7 | Way of the Fist | Five Finger Death Punch |
| 8 | Clubbed to Death | Rob D |
| 9 | Down With the Sickness | Disturbed |
| 10 | Change | Deftones |
| 11 | The Pretender | Foo Fighters |
| 12 | Open Your Eyes | Guano Apes |
| 13 | Saeglopur | Sigur Ros |
| 14 | Sober | Tool |
| 15 | Kashmir | Led Zeppelin |
| 16 | Want | Disturbed |
| 17 | Bodies | Drowning Pool |
| 18 | Bad Girl | Madonna |
| 19 | Hljomalind | Sigur Ros |
| 20 | Run and Run | Psychedelic Furs |
| 21 | Paint It Black | Rolling Stones |
| 22 | Gimme Shelter | Rolling Stones |
| 23 | As Is | Ani Difranco |
| 24 | 32 Flavors | Ani Difranco |
| 25 | Victory | PJ Harvey |
| 26 | Fountain | PJ Harvey |
| 27 | Ace of Spades | Motorhead |
| 28 | God Save the Queen | Motorhead |
| 29 | Inside Job | Pearl Jam |
| 30 | Run | Kittie |
| 31 | Breathe | Prodigy |
| 32 | Prison Sex | Tool |
*From Lauren Dane's website
Did you like this review? If so, please tell us your thoughts in the comments!
I'm a 30 something sun lover living in the Big Apple (read New York).I'm a book and coffee addict and lover of all things elephants.

I get easily distracted by pictures of sexy guys and have tons of book boyfriends.I keep all my alpha males chained to my basement and guard them fiercely.*Back off bitches*I like to see Jason Momoa as a lot of those boyfriends, because ….. mmmmmmm JASON.MOMOA!

I'm a part time graphic designer (yes, everything you see on UTC has been done by me), run my husband's business from home and on a good day I'm a self appointed superwoman (she who can do it all).I love blogging with my girls and I couldn't do it any other way!My first love is everything paranormal, but in the past few years I've re-learned to love contemporary romance.Every once in a while I like to mix things up with a historical romance, a steampunk or an LGBT book.Because I need variety to avoid book slumps.I don't always need an HEA although I prefer one, and I love authors that can rip my heart out and make me ugly cry.
Latest posts by Francesca (see all)