Review: Ten Tiny Breaths by K.A. Tucker
I received this book for free from Publisher in exchange for an honest review. This does not affect my opinion of the book or the content of my review.

This post contains affiliate links you can use to purchase the book. If you buy the book using that link, I will receive a small commission from the sale.
Ten Tiny Breaths

Book Info
Released:
September 24, 2013
Genre:
New Adult
Series:
Ten Tiny Breaths # 1
Published by
Atria
Pages:
288



"Their love is somewhat unhealthy but the only thread that keeps them both sane.  That's what I like to read about in these stories…I think this author will quickly become an auto-buy for me for her emotional storytelling." ~Under the Covers
I think I have come to the conclusion that I have a fascination with the darker stories (for lack of a better word).  I'm not sure if it's about reading about something that will never be my life (because somehow a sexy vampire sweeping me off my feet is?) but when it comes to real life these just work for me.  Even when they are new adult *cringes*.
That being said, this story starts with Kacey and her sister Livie running away from home, which is living with her aunt and uncle, because the "uncle" tried to molest Livie.  Kacey, being the big sister, is taking her away to safety.  But Kacey is not without issues herself.  Their parents recently died in a car accident (they were hit bit a drunk driver), along with Kacey's boyfriend and best friend.  She was in the car as well and was the only survivor.  She has the physical and mental scars to prove it.
While on the run in Florida, Kacey meets a sexy guy, Trent, who is the only man that has made her feel those butterflies in her stomach.  Their relationship is slow to finally get there but it's intense the whole time.  They both have issues and you can tell that early on.  I was able to figure out early who Trent was as well.  Which adds another level of fucked up to the story.
Their love is somewhat unhealthy but the only thread that keeps them both sane.  That's what I like to read about in these stories.  There is no young and stupid mentality.  Kacey has had to mature quickly and has the responsibility of her sister.  She's willing to put her life on hold and do whatever she has to do to make sure her sister has a good future and doesn't have to go back to the uncle.
I am extremely excited to read about Livie in the upcoming ONE TINY LIE, coming out in June.  I think this author will quickly become an auto-buy for me for her emotional storytelling.
Favorite Quotes:
"I'll keep you safe, Kacey. Just hold on to me. Tight."
"Let me make you smile."
"I have dozens of steel pins and rods through my body, holding me together." Physically. Nothing but ten tiny breaths holds the rest of me together."
*Review copy provided by publisher
TEN TINY BREATHS by K.A. Tucker now available in print!
Comes out September 24, 2013
and currently the pre-order is on sale for $9.00!
Purchase Links: Amazon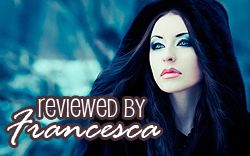 Did you like this review? If so, please tell us your thoughts in the comments!
Did you see the cover for
Book 3 in the Ten Tiny Breaths series?
FOUR SECONDS TO LOSE
by K.A. Tucker
When a gorgeous young dancer walks through his door, a strip club owner must decide whether to follow his rules or his heart in the third novel by the author of One Tiny Lie and Ten Tiny Breaths.

Owning a strip club isn't the fantasy most guys expect it to be. With long hours, a staff with enough issues to keep a psych ward in business, and the police regularly on his case, twenty-nine-year-old Cain is starting to second guess his unspoken mission to save the women he employs. And then blond, brown-eyed Charlie Rourke walks through his door, and things get really complicated. Cain abides by a strict "no sleeping with the staff" rule. But being around Charlie challenges Cain's self-control…and it's been a long time since any woman has done that.

Twenty-two-year-old Charlie Rourke needs a lot of money, really fast, in order to vanish before it's too late. Taking her clothes off for men makes her stomach curl but Charlie tells herself that at least she's putting her acting and dancing skills to good use. And though her fellow dancers seem eager to nab their sexy, sophisticated, and genuinely caring boss, she's not interested. After all, Charlie Rourke doesn't really exist—and the girl pretending to be her can't get distracted by romance.

Unfortunately, Charlie soon discovers that developing feelings for Cain is inevitable, and that those feelings may not be unrequited—but losing him when he finds out what she's involved with will be more painful than any other sentence awaiting her.
Coming November 4, 2013
About the Author
Born in small-town Ontario, K.A. Tucker published her first book at the age of six  with the help of her elementary school librarian and a box of crayons. She is a voracious reader, and currently resides in a quaint town outside of Toronto with her husband, two beautiful girls,  and an exhausting brood of four-legged creatures.
Latest posts by Francesca
(see all)