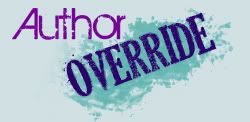 Author Override is the place where authors take the reins and take you on a journey into their world. Some may allow you into their private writing dens. Others may take you along with them on research trips or interviews. Whatever the case may be, sit back, relax and enjoy the ride because here you'll get an in-depth look into an author's musings.
The Right Ingredients
One of the questions readers ask is how I come up with a particular storyline. As I read through Surreal Neal, working through edits after having put the manuscript aside for two months, I wondered the same thing. The story flowed, the characters leapt from the page, and some of the wording was quite beautiful–yet I didn't remember writing it. I remember outlining the chapters. I remember relentlessly revising the outline as characters said and did things that revealed themselves in different ways than I'd originally planned. I remember making tea to sip while I wrote.
The journey of putting together a story at times becomes surreal. Getting into the characters takes the creative process to a new level. I started Surreal Neal months ago. I wrote 20,000 words and deleted most of them. Twice. It wasn't working for me. Then I realized the problem: The characters needed to speak through me. I had to write the story in first person. Once I made that change, then the process became transformative. I became a vessel for Sophia, Neal, and Drew as I wrote each chapter.
I knew early on that I needed to add a permanent third to Sophia and Drew's relationship. It seemed sad to continue on the path of having sex with a meaningless parade of people. Both of them deserved more. When I met Neal, I knew he was the man to take them to the next level. He was exactly who Sophia needed to help finalize her healing process, and he was the person who made Drew realize himself more fully as a Dominant. That twist surprised me too.
I had originally planned to continue inserting chapters from other Awakenings characters, but it detracted from the story, so I deleted the single one I ended up writing. It's chapter 6.5, and it's available for free download on my website. Check out the Awakenings page.
Lastly, I had to move the subplot about Elysium along. Sophia, Neal, and Drew each needed to put their stamp on it, otherwise it wouldn't quite be theirs.
Writing Surreal Neal was a joyful process, and I hope you very much enjoy this leg of their journey.
Hanging On 2: Surreal Neal (Awakenings 6)
Surreal Neal
An Erotic BDSM M/M/F Romance
Sophia and Drew Snow have everything they could possibly want–wealth, property, and true love. So why do they keep inviting thirds into their bedroom? It's the only way for Sophia to spend time with a submissive and for Drew to scratch his itch for having a man in his bed.

Neal Purcell isn't looking to tie himself down to anybody again, especially those with money to throw around and a dominant streak. He's been hurt badly, and now he only wants to focus on his career as an up-and-coming chef.

When Sophia and Drew hire Neal to work at Sensual Secrets, they have a hard time keeping their thoughts on business. Neal figures he's safe from emotional entanglement with a married couple, so he proposes a casual fling.

Can the three of them overcome the obstacles to find happiness together?
Website: www.michelezurlo.com
Newsletter: http://michelezurlo.us4.list-manage1.com/subscribe?u=f0ae2a49023cab1e0834260d6&id=d098734637
Facebook: https://www.facebook.com/authormichelezurlo

What was one of your favorite journeys?
One lucky commenter will win an eBook copy of Surreal Neal.
Latest posts by Under the Covers Book Blog
(see all)