I received this book for free from Publisher in exchange for an honest review.
This does not affect my opinion of the book or the content of my review.
Breaking Nova

Book Info
Released:
September 3, 2013
Genre:
New Adult
Series:
Nova #1
Published by
Forever
Pages:
224
Format:
ARC


BREAKING NOVA touches on the heart and squeezes the most powerful of emotions from your body. ~ Under the Covers
BREAKING NOVA touches on the heart and squeezes the most powerful of emotions from your body. I don't think I was prepared by how much angst and darkness was in this book. I was terrified that the characters would lose themselves in the course of the story because both Nova and Quinton are taking the wrong paths and can't seem to find their way back.
If you are a fan of dark New Adult and have loved Sorensen's books in the past, I have no doubt at all that you will absolutely adore this book. It's by far the darkest of all her Contemporaries so far. But it holds so much heart as well, that you can't help but forged a connection with the characters from the short prologue.
The prologue sets the story in motion. Nova's best friend and boyfriend has committed suicide and Quinton's girlfriend, Lexi and his cousin, Ryder are killed in a car accident where he was the driver. Quinton barely survived himself, but despite living, he is dead inside. Drugs are his only outlet and way to survive. You can just  imagine the amount of self hatred and guilt he harbors inside. A dark haze that fills this entire book. It's dark, scary and a bit reckless, but there are also areas of hope that I tried to latch onto when they were given.
I cried. Hard. BREAKING NOVA is one of those books that push you to the limits and makes you feel things you never thought you would feel for characters. I love that despite the sex and drugs, there is also this innocence about it. How Quinton and Nova fall in love with one another is no different or less magical than what you find in sweeter contemporary romances. Sorensen manages to strike a balance that I think is the money shot for her books. Not a lot of people can achieve it and that's what makes her books so special.
As I type this review, I'm once again flooded by the overwhelming emotions about this book. It's an all consuming read that I read in one go simply because I found it hard to think of anything else after. It haunts you and though you feel like you are being ripped in two as you read about Nova and Quinton's struggles, you also form a connection to them. I cannot wait for book two in this series. I need a happy ending for these two!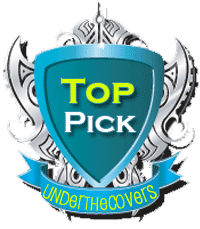 This was just an afterthought that I figured I should add to the end of this review: BREAKING NOVA reminded me a little of this other book I read a long time ago called Ballads of Suburbia by Stephanie Kuehnert. It's another fabulously written story that I think deals with a lot of the same issues that Nova and Quinton suffer from, dealings with drug abuse and also grief. I think it's worth checking out as you wait for book two in this series. You can check out my review for it here.
Favorite Quotes :
"He's an artist, and he tells me that in order to portray pain in his portaits he has to carry it within him all the time."

"You're like my favorite song, Nova. The one that I never want to forget. That I want to play over and over again."

"The feeling of it calms me down, because it reminds me that there's life in the world, and that hearts do keep beating."
*ARC provided by publisher
Excerpt
I sit there for a while, drinking in her words. I get caught up in it all—in her—and suddenly I'm pressing my lips against hers. I've done this a lot before, as a way to distract myself from my life. But this isn't the same. This means something, but I'm still trying to figure out what and if I want it or even deserve to get it.
At first she stiffens, but then she hooks her arms around the back of my neck and inches closer, opening her mouth to me as she spreads her legs open and my hands travel higher toward the bottom of her shorts. She tastes like beer and smells like pot. Tristan's gone but he could come back at any moment. I should stop this. I should care enough to stop Tristan from seeing this, but my will to care about doing the right thing at this moment has died. My thoughts are blurred by the lingering high and the scent and feel of Nova. All I seem to care about is caressing her tongue with mine and feeling her skin because it's soft and soothing and in another life I'd touch it all the time.
I'm about to pull away, because emotions are prickling inside me, when she swings her leg over me so she's straddling my lap, then she grips the sides of my neck and pulls me closer. She kisses me fiercely, to the point where it feels like my lips are going to bruise, then she's crushing her chest against mine as she gently rocks her hips. I dig my fingers into her waist, bringing her even closer, before I push her back, breaking the connection of our lips.
She's panting, wild-eyed, her hair falling out of the braid. She glances to the side at Tristan's empty chair and then looks back at me.
"We should stop," I say, but it sounds like a lame attempt, my voice drifting off at the end.
"W-why?" She stutters a protest and I have to admit that it's nice there are no tears in her eyes. "I don't want to."
I brush her hair back from her eyes and let my fingers linger on the bruise on her cheek. "You don't even know me, Nova. I'm no good for you… you deserve so much better." Please run away. Because I can't seem to do it myself.
Her jaw tenses, like I struck a nerve. "I think I should get to decide that."
"Whether I'm good enough for you?" I ask.
"Yeah, which I can only decide if I get to know you," she says.
I motion my hand in front of myself, pressing the point. "This is pretty much it. What you see is what you get."
"That's never the case," she disagrees, flattening her palms onto my bare chest right over the scar and my body goes rigid. "In fact, most of the time people hide who they really are." Her throat bobs up and down as she swallows hard. "Most of the time you think you know someone, but you really have no clue."
About the Author
I'm the author of the Fallen Star Series, the Darkness Falls Series, the Death Collectors Series, and the New York Times and USA Today Best Seller, The Secret of Ella and Micha, a New Adult Contemporary novel.
I love writing and reading almost anything that is YA. Some of my favorite authors are Cassandra Clare, Sarah Dessen, Becca Fitzpatrick, Abbi Glines, Tammara Webber, Jamie McGuire and Jennifer L. Armentrout. I'm also an avid watcher of TV series The Vampire Diaries and of Modern Family.
I absolutely love music. When I'm writing, 9 out of 10 times I have music blaring in the background. My list of favorite songs could go on and on, since I have a very broad taste in music. But a few of my favorite bands are Chevelle, Rise Against, Alkaline Trio, Brand New, Death Cab for Cutie, Flight 409, Nirvana, and I'm going to stop there or else I'll keep going on forever. I don't really have any favorite movies, but a few that I could watch over and over again are Anywhere but Here, Juno, Pride and Prejudice, The Hangover, and Bad Teacher.
If you're interested in contacting me, here are a few options:
Facebook | Twitter | Website | GoodReads
Did you like this review? If so, please tell us your thoughts in the comments below!