Author Override: Lynn Viehl
Author Override is the place where authors take the reins and take you on a journey into their world. Some may allow you into their private writing dens. Others may take you along with them on research trips or interviews. Whatever the case may be, sit back, relax and enjoy the ride because here you'll get an in-depth look into an author's musings.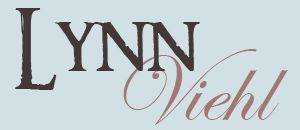 English Both Ways
Launching a new series is always fun, but this time I'm writing novels in a new genre (steampunk urban fantasy) that take place during a historical period (Victorian-era America) in a parallel universe (very much like our own, only with some timeline changes.)  The biggest difference between this reality and my fictional world is that in my story America didn't win the War of Independence.  Over there our country is known as the Provincial Union of Victoriana — Toriana for short — and remains part of the British Empire.  Think Victorian England meets the Wild West, or Masterpiece Theatre, on crack.
Building the world of Toriana meant rethinking the nineteenth century and imagining how life would be under British rule.  Instead of a President they have a Prime Minister and a Parliament instead of a Congress.  Their country is divided into six provinces, not fifty states, plus a disputed territory (Florida, of course).  If you put England in a taffy-pulling machine for a hundred years, you'd probably end up with something like Toriana.
While Torians share many traits with Victorian-era Britons, the pond (aka the Atlantic Ocean) between them and the motherland (England) has been a bit of a buffer and allowed the development of a distinct culture.  This includes their own version of English, which I had to make just as distinctive.  Fortunately I have some friends in the UK who over the years have taught me enough Brit slang to give me insight into how differently we talk on either side of the pond.
I've also had some personal family experience with the two sides of the English language, dating back to the seventies when my cousin married a Brit and brought him over for a visit.  He seemed like a great guy, although my mom's jaw dropped on the floor when he asked permission to have a fag in the house (that's not an ugly slur over there; it's a cigarette.)  She returned the favor when she told him that her fashionable new hairdo was called a shag (and that's not what shag means in the UK.)
It can still get confusing for a Yank trying to speak British.  Take food, for example: in the UK cookies are called biscuits, biscuits are called crackers, and crackers are called biscuits — except soda crackers, those are called cream crackers.  Eggplant is known as aubergine, molassess is black treacle, and a slice of bacon is a rasher of bacon.  French fries are chips and potato chips are crisps.  If you want candy, you must ask for sweets, sultanas if you're craving raisins, or pudding if you want dessert (but not all puddings are dessert.  Yorkshire pudding is what we call popovers doused with drippings from a roast beef — which is called a joint, btw, not a roast.)
It works both ways, too.  While in America you Brits who want to clip back your hair will need barrettes, not hair slides, or bobby pins, not kirby grips.  If you're cold you'll need a comforter for your bed, not an eiderdown, or you'll want to put on a windbreaker, not a windcheater. Over here suspenders are garters and braces are suspenders and scaffolding are braces.  Your wellies are known as boots, which you put in the closet, not the wardrobe.  Don't ask for the public convenience, as it's called a restroom out in public, but at home your w.c. or loo is a bathroom.  Shops are stores, trolleys are shopping carts, pushchairs are strollers, and the chemist's shop is a drug store.  For help during an emergency, you must call 911, not 999.  In the morning you don't knock up, you wake up (and please note, to knock up is what sometimes happens after unprotected shagging.)
I didn't invent an entirely new version of English for my new series, but borrowed bits of slang from both cultures to give the world of Toriana its own flavor.  I've had readers on both sides of the pond say they really enjoyed the results, and I hope you'll do the same by checking out Disenchanted & Co. Part I:  Her Ladyship's Curse when it comes out on August 12th, and Part II: His Lordship Possessed when it's released on October 14th.
In a steampunk version of America that lost the Revolutionary War, Charmian (Kit) Kittredge makes her living investigating magic crimes and exposing the frauds behind them. While Kit tries to avoid the nobs of high society, as the proprietor of Disenchanted & Co. she follows mysteries wherever they lead.

Lady Diana Walsh calls on Kit to investigate and dispel the curse she believes responsible for carving hateful words into her own flesh as she sleeps. While Kit doesn't believe in magic herself, she can't refuse to help a woman subjected nightly to such vicious assaults. As Kit investigates the Walsh family, she becomes convinced that the attacks on Diana are part of a larger, more ominous plot—one that may involve the lady's obnoxious husband.

Sleuthing in the city of Rumsen is difficult enough, but soon Kit must also skirt the unwanted attentions of nefarious deathmage Lucien Dredmore and the unwelcome scrutiny of police Chief Inspector Thomas Doyle. Unwilling to surrender to either man's passion for her, Kit struggles to remain independent as she draws closer to the heart of the mystery. Yet as she learns the truth behind her ladyship's curse, Kit also uncovers a massive conspiracy that promises to ruin her life—and turn Rumsen into a supernatural battleground from which no one will escape alive.

Ms. Viehl has an awesome prize pack!
As detailed below and shown in the picture.
Open internationally.
A handmade quilted and beaded vintage tote made by Yours Truly

Signed bound galley print copies of Her Ladyship's Curse and His Lordship Possessed

A black and crystal pendant from Victorian Trading Co.

A steampunk journal handmade by Studio Rose Boutique on Etsy

A pretty pen and note card set