I received this book for free from Publisher in exchange for an honest review.
This does not affect my opinion of the book or the content of my review.
BOOK INFO

Released: July 8, 2013
Published by Atria
Pages: 321
Format: ARC




"Just when I thought he couldn't get any better, he's now taken hold of my heart in a major way." ~Under the Covers
AMAZING! I really have to no words to adequately express what Colleen Hoover makes me feel, but I'll try. And I give you fair warning…If you haven't read HOPELESS then you should definitely read it before picking up LOSING HOPE. This story is a retelling of HOPELESS from Holder's POV.
I gotta admit I'm not a BIG fan of different POV stories. I know this is very common now and it does give a glimpse into the hero which usually we don't get to see, but I find that oftentimes I would prefer to see a couple extra chapters in the original book from that POV instead of rehashing the whole story. That being said….this is NOT what I feel like with LOSING HOPE.
Holder is one of my favorite characters I've read this year. He is just amazing! And as in love with him I was after reading HOPELESS, I'm desperately and hopelessly in love with him after reading LOSING HOPE. Just when I thought he couldn't get any better, he's now taken hold of my heart in a major way.
LOSING HOPE had me crying from the very first page. The artistic way in which Ms. Hoover tells a story, how her words flow and affect how you feel, still leaves me awe every time I read one of her books.
"You would think a person could only die once. You would think you would only find your sister's lifeless body once. You would think you would only have to watch your mother's reaction once after finding out her only daughter is dead.

Once is so far from accurate.

It happens repeatedly.

Every single time I close my eyes I see Les's eyes. Every time my mother looks at me, she's watching me tell her that her daughter is dead for the second time. For the third time. For the thousandth time. Every time I take a breath or blink or speak, I experience her death all over again. I don't sit here and wonder if the fact that she's dead will ever sink in. I sit here and wonder when I'll stop having to watch her die."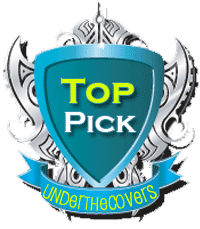 And as I went through a story that was already familiar, I found out so many more pieces to it! I felt like a crack addict getting her fix. I gobbled up this whole story in record time. But then again, I always seem to do that with Ms. Hoover's books. Once you start, you can't stop. And once you finish, you can only cry out for more!
For fans of HOPELESS, this is a MUST READ. And if you haven't read that, then you need to go back right now and pick that up so you can read this one as well. I know you will fall in love as well, even as it tears your heart out of your chest and stomps on it once or twice.
Thank you Ms. Hoover for a beautiful story! That is all that is left for me to say.
*ARC provided by publisher
Did you like this review? If so, please tell us your thoughts in the comments below!
I'm a 30 something sun lover living in the Big Apple (read New York).I'm a book and coffee addict and lover of all things elephants.

I get easily distracted by pictures of sexy guys and have tons of book boyfriends.I keep all my alpha males chained to my basement and guard them fiercely.*Back off bitches*I like to see Jason Momoa as a lot of those boyfriends, because ….. mmmmmmm JASON.MOMOA!

I'm a part time graphic designer (yes, everything you see on UTC has been done by me), run my husband's business from home and on a good day I'm a self appointed superwoman (she who can do it all).I love blogging with my girls and I couldn't do it any other way!My first love is everything paranormal, but in the past few years I've re-learned to love contemporary romance.Every once in a while I like to mix things up with a historical romance, a steampunk or an LGBT book.Because I need variety to avoid book slumps.I don't always need an HEA although I prefer one, and I love authors that can rip my heart out and make me ugly cry.
Latest posts by Francesca (see all)