I received this book for free from Publisher in exchange for an honest review.
This does not affect my opinion of the book or the content of my review.
Book Info
Released:
July 9, 2013
Series:
Club Devant #2
Published by
Samhain Publishing





"Chains and Canes is kinky goodness!  Another winner by the awesome writing duo that is Katie Porter! " ~Under the Covers
What a refreshing take on the kinky millionaire.  Daniel Baker has it all and then some.  He's never been able to dominate his fiance, dancer Naya Ortiz, and for a long time they've had other women that can give her the pain she needs.  But when Naya gets a new job at Club Devant, and is confronted with Remy (remember him from the first book?) she realizes she needs more from than what her Domme's give her.  And that sexy cajun is exactly it.
Daniel soon discovers things about himself he wasn't even that aware of.  Turns out he's a sub, and bisexual.  But with Remy's history and his previous experiences being with another couple, things might get dicey.
Remy was even sexier that in the previous book!  I have a thing for that sexy cajun thing and when you combine that with his Dom side…panty melting!  I wasn't 100% a fan of Naya but for the most part I liked her.  I was actually a lot more interested in the dynamics between Daniel and Remy.  I think there's still plenty of walls those two have to break because they are the complex ones.  Job well done with them!
Chains and Canes is kinky goodness!  Another winner by the awesome writing duo that is Katie Porter!  I definitely enjoyed this story more than the first one and I'm looking forward to more from this series.  I love the setting!
*ARC provided by publisher
Purchase Links: Amazon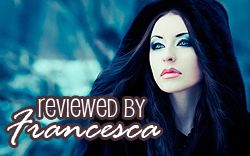 Did you like this review? If so, we'd love to hear your thoughts in the comments below!
LEAD AND FOLLOW
Club Devant, Book 1
Samhain Publishing
Digital Release: January 8, 2013
Print Release: January 7, 2014
Lizzie Maynes's torn ACL threatens more than her career as an international Latin ballroom champion. During her lengthy recovery, her longtime professional partner, Dima Turgenev, has been dancing at the Chelsea District's most notorious burlesque, Club Devant. More than just dancing, he's been experimenting with shocking new moves that make her want to pull him off stage and get back on tour as soon as possible—the better to keep their successful friendship safe.

Dima knows all about safety, and the lack thereof, because he blames himself for Lizzie's injury. Far from the pressures of competition, Club Devant is the perfect creative venue to rebuild his rattled confidence. He'd love for Lizzie to join him and revel in the club's intoxicating freedoms. By exploring the new sensual energy simmering between them, they could become more than friends.

Paul Reeves, a recently divorced Texan starting over in the Big Apple, is all for joining the dancers as they blaze through sexual boundaries. But he also knows their sizzling trio won't last. Lizzie and Dima belong together. Before the last sparks fade, he plans to transform two stubborn friends into lasting lovers—one raunchy lesson at a time.

Warning: Burlesque meets ballroom in this f***ing sexy book when a smoldering Russian dance god and a blonde firecracker with hips possessed by the devil share a sunny, filthy-minded Texan—for just a dance or two.
CHAINS AND CANES
Club Devant, Book 2

Samhain Publishing
Digital Release: July 09, 2013
Print Release: TBD
A Dom double-teamed by two submissives? He doesn't stand a chance.

Wealthy businessman Daniel Baker doesn't have a creative bone in his body, but he knows art and craves beauty. Contemporary dancer Naya Ortiz, his fiancée of three years, embodies both. His protective commitment to her happiness extends to hiring Dominas to satisfy the sexual masochism she craves.

The balance of their relationship is tipped when Naya dances with reckless Cajun choreographer Remy Lomand. His magnetism as a Dom carries over to a backstage encounter that leaves Naya breathless—and Daniel unable to look away.

Remy knows the deal. The fancy people want to play with a disposable boy toy. He's fine with that…but not with letting Daniel remain a bystander. As their sessions intensify, Remy guides Daniel's awakening as a sexual submissive. Their no-strings threesome reveals the physical connection Daniel and Naya have lacked—and the emotional depth Remy fears.

When Remy and Naya tirelessly work to found a professional dance company, Daniel is left on the outside looking in. And although he and Naya are ready to submit to Remy for the rest of their lives, the man they call Sir may not want their love at all.

Warning: A sexy-as-hell Cajun choreographer plays slap, tickle, chains and canes with a muy caliente Puerto Rican dancer and her repressed businessman fiancé. What could possibly go wrong?
Exclusive Excerpt
"Then why not let adaptation become part of the creative process?" She grabbed a bottle of water from her duffel. "Declan hired me as more than a dancer. I'm a choreographer too. Get used to it and get your head out of your ass. You're missing something."
Rather than get angry or even scowl, he looked away. His jaw worked over what was obvious emotion. The bar that pierced one eyebrow caught the bright rehearsal room lights, which were intensified by three banks of mirrors. Again, the sameness. Ragged jeans. Barely laced hip-hop shoes styled to resemble combat boots. The macho nonchalance of his half-assed mohawk. His rich brown hair was tousled on top and trimmed close along his temples and down to his nape. Naya wanted to sink her fingers into the thick silk at his crown—then wait for what he told her to do next.
"Missing something." His voice was dead flat. "Go ahead then. Give it to me. What am I missing? I'd rather hear shit like that straight up."
Naya hid a frown. Suddenly it didn't sound like Remy was talking about dancing. She let it slide. One thing at a time. Rehearsal wasn't the time or place for a heart-to-heart.
She tipped her chin to a defiant angle. "You're forgetting the woman's side of things."
He'd made her beg the night before, but she knew her job, even when her personal confidence flagged. Understanding what a dance lacked but with so little power to suggest changes—she'd been a chorus girl, after all—had finally prompted her to take Daniel's advice. Club Devant would be good for her. That meant speaking her mind. She'd always wanted to, but she hadn't realized how difficult that could be.
Remy's arrogant antagonism shot her way past shy to pissed off. He didn't realize he was doing her a favor.
"You want fucking on the stage," she said. "I want seduction."
She turned the music back on and stepped to within inches of his firm chest and glaring eyes. His arms were still crossed—a neon "back off" sign.
After nodding to indicate his defensive stance, she met his gaze head-on. "Do you want to see the bruises on my back and ass?"
His sharp inhalation was answer enough. The slick, mouthy Cajun was at a loss for words. She was getting under his skin. That was good. In the not-so-hot category was how she almost apologized, almost asked him what she could do to please him again.
No way. Her opinion belonged in that room as much as his.
"Then treat seeing those bruises like a chastity belt. You gotta convince me to unlock it."
After a tight swallow, he said, "You'll let me see all of it."
"If you convince me. But not here." She cast a glace toward the small camera eye in the corner of the room. "Showing you would mean showing Declan."
Remy's sly good humor shone through. "You know about that, eh?"
The heat from his body and the sheen of sweat on his skin was distracting. Want want want. "Declan and Daniel have been friends for more than a decade. So yes, I know. Besides, there's no way you can seduce me so well that I'll reveal my bruises to my new boss. Not here."
"Where, then? Because first we'll work all afternoon fucking up my choreo— "
"Fucking it up? Get off it, pendejo."
"Fine. We'll…find what's missing from my choreo," he said, gritting his teeth. "Then we dance and you get wet between the legs. Where will we be when you show me?"
Naya forced easy breaths. Forced them. "The guest suite at the top of the building in Midtown where Daniel's company is headquartered. In three days."
"Three—?"
"When Daniel gets back from London. That's a hard-and-fast rule that shouldn't surprise you. In the meantime, a little taste…" She turned and lifted the hem of her T-shirt. In the opposite mirror, she saw what she revealed: a particularly fierce weal. It must've been from one of the last smacks. He'd been in command all night—until that countdown. A Dom in complete control wouldn't have risked so much.
At the time, she'd only relished the glorious pain of total release. But earlier that morning, before arriving at the club, she'd smiled to herself. She'd gotten under his skin again, slipped behind his defenses.
How often did Remy Lomand lose it?
The result was gorgeous. He could've laid the belt—the belt he wore—right over the red stripe. It was that clearly defined.
"Holy fuck, Naya."
"You can touch. Sir."
"Clever, sneaky little bitch," he said with a smile. Not a grin. A full smile that lit his graceful features with a golden glow.
He didn't take any more than she offered. Beginning with the tip of the stripe where it graced the innermost span of her ribs, he traced to where the mark disappeared beneath her teasing, lifted hem.
"So seduce me. Right here. Seduce me for three days. Don't you wonder how good it could be, with anticipation that fierce?"
Remy made a noise in his throat that was a half-choked growl.
She dropped the shirt back into place. "I know you have more in you than tough-guy dancing and plain ol' fucking."
"I happen to beat a gal pretty well too."
CHAINS AND CANES Book Blast Schedule:
7/9- Book Monster Reviews
http://www.bookmonsterreviews.com/
7/9 – Scorching Book reviews
http://scorchingbookreviews.blogspot.com/
7/9- Literal Hotties Naughty Book Reviews
http://literalhottiesnaughtybookreviews.blogspot.com/
7/10- Nina's Literary Escape
http://ninasliteraryescape.blogspot.com/
7/10- Kelly P's Blog
7/11- Under the Covers
https://www.underthecoversbookblog.com/
7/12- Book Pages & Dripping Ink
http://bookpagesanddrippingink.blogspot.com/
7/12- Seductive Musings
http://seductivemusings.blogspot.com/
7/13- Miscellaneous Thoughts of a Bookaholic
http://miscellaneousthoughtsofabookaholic.blogspot.com/
7/14- Book Lovin' Mamas
http://booklovinmamas.blogspot.com/
7/14- Smoldering Heat
http://smolderingheat.wordpress.com/
About the Author:
Katie Porter is the award-winning co-writing team of Lorelie Brown and Carrie Lofty, friends of nearly seven years. After years of wishing and planning, they finally share an office in the Chicago area.
Both are multi-published in several romance genres. Carrie holds an MA in history, loves movies, and has no fear of gross things like dissecting formaldehyde sharks. Her two daughters aren't appreciative. Lorelie is a US Army veteran and true-crime devotee, whose three boys love when she screams like a little girl around spiders.
All four of Katie Porters's "Vegas Top Guns" contemporary erotic romances have received 4½ Star Top Picks fromRT BookReviews. These books are "impressive and incredibly well done," and will "move Fifty Shades of Grey to the children's section." The third title, HOLD 'EM, won the 2012 RT Reviewers' Choice award for Best Ebook Erotic Romance, and the m/m Christmas-themed CAME UPON A MIDNIGHT CLEAR was nominated for Best Book of the Year.
In January, LEAD AND FOLLOW launched "Club Devant,"a sexy five-part series set in a glitzy New York City burlesque club, described by Publishers Weekly as "deftly leaving readers with the welcome message that life can hand out happy surprises." Its sequel, CHAINS AND CANES, was deemed by RT as "racy and absolutely flawless!" and also received a 4½ Star Top Pick.
Up next as back-to-back releases in 2014 are the first three installments of "The Boston Boys"–an adventurous,La Femme Nikita-inspired series of military erotic romances. More details soon to come!
Connect with Katie Porter:
Website | Facebook | Twitter | Goodreads

Carrie and Lorelie are giving away the following prizes when the tour ends:
GRAND PRIZE:  $25.00 gift card (Amazon, B&N, iTunes) plus BOTH eBooks in the Club Devant series
RUNNERS-UP:  Three (3) runners-up will receive an eBook of LEAD AND FOLLOW, Book 1.
Latest posts by Francesca
(see all)