WARRIOR OF HEAVEN

Reaver is an angel with a past, a record, and a less-than-heavenly attitude. Powerful enough to fight alongside the fiercest battle angels-and crazy enough to risk his wings on a one-way mission to hell-he's agreed to go where no angel has ever gone before . . . to steal the most seductive and dangerous prize of Satan himself.

ANGEL OF HELL

Harvester is one of the Fallen, a once-heroic angel who sacrificed her wings to work as an undercover agent in hell. But now her cover has been blown, and she's doomed to an eternity of agonizing torture. Even if Reaver can snatch her away from Satan's lair, even if they can fight their way out of the underworld's darkest depths, there is one thing Harvester can never escape-her newfound thirst for an angel's blood . . .
Reaver has a cover! What do you think? Reaver releases Dec 17, 2013.
You can pre-order here: Amazon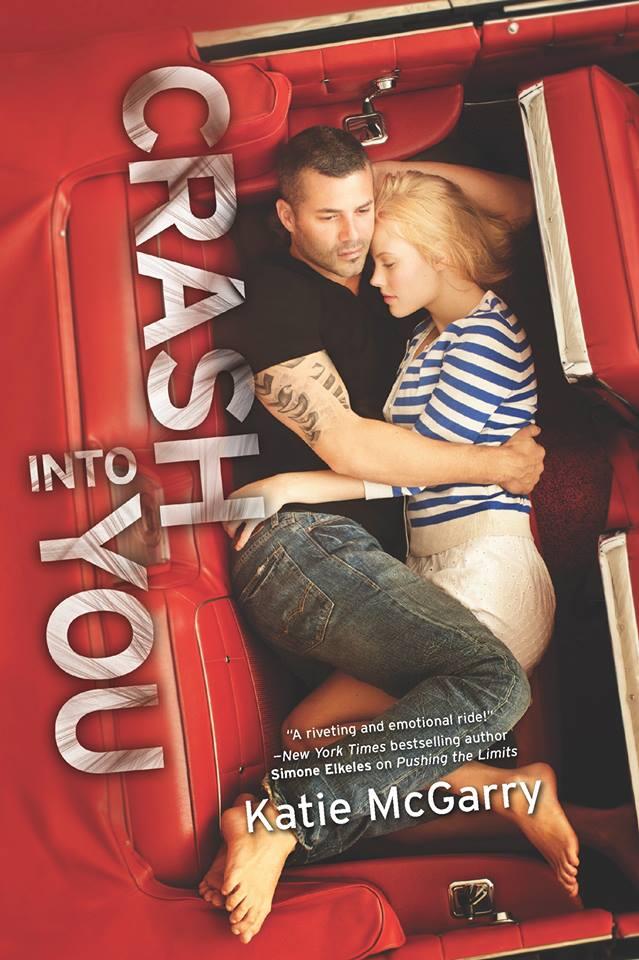 From acclaimed author Katie McGarry comes an explosive new tale of a good girl with a reckless streak, a street-smart guy with nothing to lose, and a romance forged in the fast lane The girl with straight As, designer clothes and the perfect life-that's who people expect Rachel Young to be. So the private-school junior keeps secrets from her wealthy parents and overbearing brothers…and she's just added two more to the list. One involves racing strangers down dark country roads in her Mustang GT. The other? Seventeen-year-old Isaiah Walker-a guy she has no business even talking to. But when the foster kid with the tattoos and intense gray eyes comes to her rescue, she can't get him out of her mind.

Isaiah has secrets, too. About where he lives, and how he really feels about Rachel. The last thing he needs is to get tangled up with a rich girl who wants to slum it on the south side for kicks-no matter how angelic she might look.

But when their shared love of street racing puts both their lives in jeopardy, they have six weeks to come up with a way out. Six weeks to discover just how far they'll go to save each other.
OMG!! I have extreme cover love right now! Look at this gorgeous cover for the third book in the Pushing the Limits series! Isiah looks so much more hotter than I pictured in my head! This releases November 2013. I CANNOT WAIT!
Latest posts by Under the Covers Book Blog
(see all)