I received this book for free from Purchased in exchange for an honest review.
This does not affect my opinion of the book or the content of my review.
Fire Inside

Book Info
Released:
June 4, 2013
Series:
Chaos #2
Format:
ARC
By now I imagine that you are sick of hearing me say this about any Kristen Ashley book I get my hands on but…I LOVED IT! ~ Under the Covers
The last thing Lanie Heron wants is another man, after her last relationship resulted in her being shot, her best friend being stabbed and him being dead, getting in to it with someone else is the last thing she thinks she needs. But, she has been watching Hopper Kincaid for years and although she may not want a lifetime with him, she wants a night, but a night soon leads to more, but is Lanie ready to let Hop in?
By now I imagine that you are sick of hearing me say this about any Kristen Ashley book I get my hands on but…I LOVED IT! A lot. But, I am going to let you in on a little secret (don't tell anyone!) I wasn't that excited about reading Lanie and Hop's HEA, for some reason they didn't capture my imagination, oh ye of little faith! I should have known she would have turned it round so that I came out the other side impatient for more and wishing it was that little (a lot) bit longer.
Hop was the typically alpha, sexy and disgustingly sweet hero that Kristen Ashley excels at making me salivate over, I mean really it should be illegal to write men that amazing and then expect woman to be satisfied with the pickings out there. However, if you are alpha. sexy yet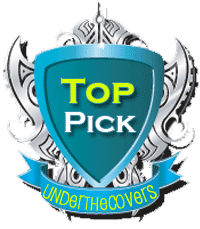 incredibly sweet biker guy reading this feel free to call me to tell me different, I honestly don't mind being wrong, I have plenty of body issues you can shag away for me *makes call me sign* okay, the personal ad part of the review is now over.
If you love Kristen Ashley's other books you will love this one, it has her unique style of writing and  is packed full of emotion as well giving us a peek of all the other characters that we have come to know and love throughout her other books. One thing that I think was slightly different about this book compared to others I have read though is the erotic factor. I thought this book was pretty damn sexy, it doesn't go in loads of detail, but it is sexually charged and Hop has a beautifully dirty way with words that will definitely cause a few damp knickers (was that too graphic? Oops).
Another triumph for Ms Ashley, her books are always so good full of passion and a clear love for all her characters and her stories and I can't help but love them along with her.
Reading Order & Buy Links
Did you like this review? If so, please tell us your thoughts in the comments below!