Open at your own risk.

Librarian Isaac Stein spends his lumpy, lonely days restoring forgotten books, until the night he steals an invitation to a scandalous club steeped in sin. Descending into its bowels, he accidentally discovers Scratch, a wounded demon who feeds on lust.

Consorting with a mortal is a bad idea, but Scratch can't resist the man who knows how to open the portal that will free him and his kind. After centuries of possessing mortals, he finds himself longing to surrender.

To be together, Isaac and Scratch must flirt with damnation and escape an inhuman trafficking ring—and they have to open their hearts or they will never unlock the Horn Gate.
Horn Gate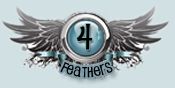 by Damon Suede
Scratch # 1
May 6, 2013
Dreamspinner Press


"Suede writes so beautifully.  He weaves an intricate tale with imagery and detail that allows me to see exactly what is being described on the page so perfectly in my mind." ~Under the Covers
HORN GATE is the first book in an urban fantasy series that is well thought out and beautifully written, and it is a great and intriguing start to a series that I cannot wait to read about some more!
Isaac is just your average Joe…a young gay man who's a little overweight, with a few skin issues to boot.  He decides that for his birthday, however, he is going to step outside of the box and do something a bit daring…he is going to go to a off-the-map sex club and become a voyeur for a few hours.  What he finds instead is something that will seemingly change his life forever.
After entering Gehenna, Isaac goes to explore the sex lounge, and is lured by a calling to a small room where he finds a preternaturally beautiful being which he believes to be an angel.  This angel of his is Scratch.
The day after Isaac's visit to Gehenna, Isaac is set to do research on an old tome that brings forth memories from the night before, causing him to go seek out Scratch once again.  When he finds him, Isaac discovers that Scratch is not an angel at all, but rather a demon or a spirit of sorts – an Incubus.  Unlike the mythology usually associated with Incubi, in which they generally feed off of lust and sex, Scratch feeds on other things – pain, fear, and woe.  And so their story begins.
I really enjoyed this series opener.  Suede has created a complex world that is very intriguing, and he has written two characters who I really enjoyed reading about – an average guy and a demon.  The idea of Scratch as an Incubus who feeds on things other than lust and sex is a creative and new concept, and I look forward to this being explored further.  I am a complete sucker for demons, too, so that drew me in immediately as well.
Even with the veritable shortness of this novella, I got pulled into Isaac and Scratch's story and who they are as characters both individually and together.  Isaac is drawn to Scratch as equally as Scratch is protective of Isaac, and there is a compelling lure between them.  There is a strong sexual attraction between the two of them, too, and although the pages are charged with that, there is no sex in this book.  I, for one, think that it was perfect without it.  The story wouldn't be what it was if there was.  This was a story of setting up an urban fantasy world, meeting the main characters, and laying a foundation on which to build.  Sex would have done the book a disservice, and that is something that we can just look forward to in the future.  To tide us romance readers over, though, there are some very sexy kisses and tenderness shared between Scratch and Isaac.The primary thing that I just loved about HORN GATE was the prose and writing.  Suede writes so beautifully.  He weaves an intricate tale with imagery and detail that allows me to see exactly what is being described on the page so perfectly in my mind.  And the way in which those details are written is just so lovely.  The metaphors and analogies Suede uses describe the scene so well, so vividly. I believe that HORN GATE is a testament to Suede's diversity as an author – he can create a multi-dimensional fantasy world on which to build and explore as well as he can write an amazing contemporary romance.
One of the other things that I loved about HORN GATE was also the one downside I had with it: the world building.  The mythos that Suede created for his HORN GATE world was so intricate, detailed, and intriguing.  There is a lot Hebrew culture and learning involved, as well theology and demonology.  The amount of knowledge and research that Suede put forth in the book was just incredible.  At the same time, that amount of information provided to explain a very in-depth and potentially complicated mythos for the world building was extremely large, and I would have liked to have seen it flushed out further in a longer story.  Of course, the consolation to this is knowing that this is a series that will continue to follow Isaac and Scratch, and from that, I am sure we will learn more in the books to come.
Another element in this book that intrigued me was how Scratch's feeding also caused a transformation in Isaac.  Whether that transformation is a result of the feeding or caused by it, I am not sure, but I found it so interesting.  Scratch got drunk on Isaac's misery – a trait which Scratch states makes Isaac mortal – but at the same time, Isaac then transformed into a beautiful being.  He lost the fallibility in his physical traits and became as preternaturally attractive to others as Scratch is to him.  This is an element that I hope will be flushed out and explained further as the series continues.
All in all, HORN GATE was an excellent series opening, and I look very forward to learning more about Isaac and Scratch and their journey into the Horn Gate.
*ARC provided by publisher
About the Author:

Damon Suede grew up out-n-proud deep in the anus of right-wing America, and escaped as soon as it was legal. Though new to romance fiction, Damon has been writing for print, stage, and screen for two decades. He's won some awards, but counts his blessings more often: his amazing friends, his demented family, his beautiful husband, his loyal fans, and his silly, stern, seductive Muse who keeps whispering in his ear, year after year. Get in touch with him at DamonSuede.com.
Stalk Him