How did you come up with the title, Bare It All?
The hero's name is Reese Bareden, and back during his school days he got caught – without his towel – in the locker room by a bunch of cheer leaders. They dubbed him "Bare It All Bareden." Now, the reason why the cheerleaders were sneaking in the locker room to get a peek… that's something you'll have to find out by reading the book!
It is great you are so involved with all different kinds of charity events! Where did you find the time to write your latest release?
I'm a fairly motivated, some might even say spastic, person. I tend to stay busy… all the time.  And honestly, I LOVE to write. It's a job, for sure. And not always easy. But more often than not it's my entertainment, my solace, sometimes cathartic, sometimes outright necessary. If I go too long without writing, I start to get antsy. Like a junkie, I need my fix. And so I write. Often. It helps in meeting deadlines, and because I incorporate books into my charity work (note: the benefit books where all proceeds go to a really wonderful and local charity) things just fall into place.
What are some of your favorite pastimes? Do you have any hobbies or collections?
I don't actually collect anything, but I love anything with birds or windchimes. My kids have gotten me adorable little bird statues that are so cute for decorating. And windchimes… I love hearing them. The more the merrier.
My favorite pastime is anything with family. We have big family parties at my house. I look for reasons to invite all 60+ people over.
I also love, love, love going to movies. Horror and action are my favorite movie genres, but I can comedy and romance in a pinch. Drama… almost never. Who needs more drama? How is that entertainment?
Also really love the outdoors for relaxing. Hubby and I love to go to Hocking Hills (Fantastic place! Look it up!) or Cumberland Falls or The Natural Bridge. We have a small lake house and I spend much of the summer there. Boating, swimming, skiing… just being outside and seeing the birds and fish and hearing the breeze in the trees and feeling the sun on my skin… Love it.
Do you have a musical playlist you listen to when writing? If so, what kind of music?
Yes! LOVE my playlist. I have a lot of Kid Rock on there. He's my fave.
Also KORN. Lots & lots of KORN. Some Marilyn Manson. Cage the Elephant. Nirvana.
I have a few artists where I like only one song – like "Rumour" by Adele, or "List of Demands" from Saul Williams.  Overall I have around 200 songs on my playlist.
Do you have anything specific that you want to say to your readers?
Thank you. Times 100. I have the nicest, most considerate and caring and wonderful readers in the whole world! Thank you for going on this journey with me. Thank you for becoming online friends, and for sharing coffee with me in the morning. Thank you for picking up my books and telling me your thoughts and especially thank you for writing online reviews at Amazon and BN, etc…
Thank you for helping me with research, and sometimes for letting me steal your names off my Facebook wall. (Yes, I do that.) Writing is a blast, but it wouldn't be nearly so much fun without such amazing readers!
"A cop's craving to know more about the woman next door could prove fatal in the steamy new novel from New York Times bestselling author Lori Foster"

As the person responsible for taking down a brutal human trafficker, Alice Appleton fears retaliation at every turn. No one knows about her past, which is exactly how she prefers it…until the sexy cop next door comes knocking.

Detective Reese Bareden thinks he knows what makes women tick, but his ever-elusive neighbor keeps him guessing like no other. Is his goal to unmask Alice's secrets? Or protect her from a dangerous new threat? One thing is certain: their chemistry is a time bomb waiting to explode. And with no one to trust but each other, Reese and Alice are soon drawn into a deadly maze of corruption, intrigue and desire-and into the line of fire….
Bare It All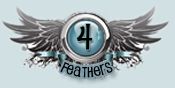 by Lori Foster
Love Undercover #2
April 30, 2013
HQN


"Lori Foster has a talent for writing real, rugged, sexy men." ~Under the Covers
Lori Foster has a talent for writing real, rugged, sexy men.  Yes, her covers are very appropriate because you will immediate fall in love with her heroes and Reese is not an exception.  Gawd, but that man is fiiiiine.  Cop, check.  Bad boy, check.  Sweet, check.  All about his heroine, check.  Ignoring the chicks throwing themselves at him, check.  I want him!
BARE IT ALL picks up pretty much where the last book ended.  Reese had left his dog (OMG adorable) with Alice and now he gets to stay there as well after what went down in his apartment.  Their chemistry and attraction is so obvious and sizzling right off the bat.  And then Reese's protective instincts kicked in.
I loved the progression of Reese and Alice falling in love and opening up to each other.  They are a perfect pairing to bring out the best in each.
I would've liked to see more of the suspense aspect of the story, but it was still intriguing and engaging.  Then of course there's the secondary characters, that are just amazing.  It was great to see some of the old that we already love and then there's Rowdy.  Rowdy will be amazing, I can't wait to read his story.  If it's anything like the little glimpse we got in this book……fans self!
*ARC provided by author
Purchase Links: Amazon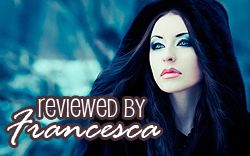 Latest posts by Francesca
(see all)