Author Override: Lynn Viehl
Author Override is the place where authors take the reins and take you on a journey into their world. Some may allow you into their private writing dens. Others may take you along with them on research trips or interviews. Whatever the case may be, sit back, relax and enjoy the ride because here you'll get an in-depth look into an author's musings.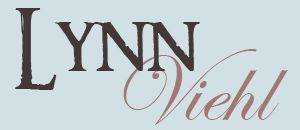 My latest release, Nightbound, features among other things a quest for the Fountain of Youth.  Growing up in Florida I heard all the stories about Ponce de León, the 16th century Spanish explorer who supposedly came here in search of it (odds are that he didn't; a bunch of disgruntled historians may have made up the tale to discredit de León after he died.)  There is a Fountain of Youth tourist attraction in St. Augustine, Florida, but it's likely that the explorer never got there; today's historians believe he landed about a hundred and forty miles south of it near Melbourne.
The Fountain of Youth has actually been around for millennia.  World conqueror Alexander the Great was rumored to be obsessed with finding a magical river with waters that were said to reverse the ageing process.  Prester John, a 12th century medieval priest and king reported to rule over an enormous (and probably fictitious) kingdom somewhere near Ethiopia, supposedly had gold-filled rivers and a fountain of youth.
Even today the legend lives on; back in 2006 magician David Copperfield claimed that water from a spring on a Caribbean island he owns had the ability to bring dead leaves, insects and small animals back to life (which was probably very good PR for his private celebrity resort on the same island, as a week's stay there can cost up to $300,000.00.)
Youth might look good, but I remember exactly what it was like to be young, which is why I compiled this list:
Ten Reasons Why I Never Want to Find the Fountain of Youth
Acne:   A plague from youth I have never missed; during my teen years I used so much Clearasil I should probably own majority shares in Proctor & Gamble.
Bad Hair:  It's taken forty years for me to make peace with my mop.  Must I return to the days when every morning meant an hour wrestling with the curling iron while trying (and failing) to turn myself into Farrah Fawcett?
Dances:  There are good reasons why people no longer do the Hustle, the Rollercoaster and the Disco Duck.  I say let's keep it that way.
Driving License:  They'd revoke mine, and I really don't want to go back to walking, riding my bike, taking the bus or asking my mother to give me a lift (and Mom would tell me to walk.)
Fashion:  My teen wardrobe consisted of baby doll smocks, bell-bottoms, Earth shoes, hip-huggers, platforms, turtlenecks and wrap-around skirts.  If I had to wear those ridiculous clothes again I think my mood ring would go permanently black.
First Kiss:  Or to be more specific, worrying about when it would happen, practicing with a pillow for it, and chewing all those breath mints in anticipation of it — none of which really prepare us for the reality.  In my case, it was a collision of faces and a sloppy peck.  I spent my afterglow moment with a throbbing nose and wondering what the boy had eaten recently that would have that much pepper on it.  Pass.
High School:  Imagine having a root canal performed with no anesthetic for four hours by a near-sighted construction worker with a hammer and chisel.  Now imagine going back to endure another four years of high school.  I don't know about you, but if given a choice?  I'd rather have that root canal.
Hormones:  Mine expressed themselves in such colorful ways, like all those endless nights I spent writing very bad poetry about the cutest boy in school while listening to Bobby Sherman records and weeping.
Pay Rate:  my top salary in youth was $1.75 per hour working twenty hours a week as a cashier at a drug store next to a bar.  That wonderful job experience primarily involved ringing up cigarettes for drunks and condoms for ladies of the night — thus I'm not eager to revisit the exciting career opportunities available to teen minimum wagers.
Typing:  I did love my old Royal Academy typewriter, but I don't miss correcting my errors with white-out, getting my fingers inky while changing the ribbons, or discovering my little brother using it as a death trap for his G.I. Joes.
Age certainly has its privileges — and now I think I'll go hug my teenage daughter, poor girl!
Beaumaris of York has many secrets. No human can know that he's an immortal Darkyn assigned to Knight's Realm, the Kyn stronghold disguised as a medieval theme park. And none of his brethren can discover that he's a half-breed, rescued from slavery as a child. Lately Beau has been yearning for action—and he's about to find it with his new mission.

Brilliant archaeologist Dr. Alys Stuart is infamous for her extraordinary theories—especially those concerning the mysterious Knights Templar—and she is unaware that her research is funded by the Kyn coffers. When the Kyn sends a vexingly good-looking man to assist—and protect—her, she doesn't expect the surge of attraction she feels for him.

When a powerful Templar artifact surfaces, Alys and Beau must trust each other enough to stop mankind's greed for immortality from sparking a war between mortals and Kyn that will destroy the world.

Ms. Viehl has a very special giveaway for all of you!!  Take a look at what one lucky Maiden will get!  This giveaway is INTERNATIONAL.
The contents of this giveaway are:
A batik tote designed and hand-quilted by me
Signed copies of Nightborn, Nightbred and Nightbound, the complete Lords of the Darkyn trilogy
A Cool Gear insulated and reusable hot/cold cup
A package of Biscoff cookies
A box of Celestial Seasoning's Tension Tamer herbal tea
A pretty blank Confessions journal with lock and key
A fun sword-shaped pen
What do you have to do to enter?
You just have to leave a comment on this post!