I received this book for free from Publisher in exchange for an honest review.
This does not affect my opinion of the book or the content of my review.
The Forever of Ella and Micha

Book Info
Released:
October 15, 2013
Series:
The Secret #2
Pages:
416
Format:
ARC
On the surface, THE FOREVER OF ELLA AND MICHA is a fun, sexy, unforgettable story of first love. But at its core, it's also an emotional story about acceptance, recovery and hope. ~ Under the Covers
This book….*sigh* I think I have been rendered speechless. I've read quite a lot of books, but I don't think I've ever felt an emotional connection to characters as much as I have with Ella and Micha. If you loved book one, THE FOREVER OF ELLA AND MICHA will blow you away. It's more angsty,  darker, sexier, bigger and better! Sorensen gives it her all and it's such a magical thing!
Ella and Micha have been through a lot already, both individually and as a couple. Their love has been tested and tried before, but when Micha goes on tour with his band, they are separated for months at a time and that takes a serious strain on their relationship.
Ella continues to have her problems and to be honest, they feel more prominent and all-consuming in this serving. Sorensen definitely doesn't shy away from the darkness. She meets it front and center and for Ella, it's a damn scary thing. As a reader, it pulls on your heartstrings to witness this, but also I love the way that Ella has manned up to her problems. She calls herself  "a brat with mental problems" and though she jokes about it, her even saying that shows that she is already coming to understand herself on a different level. She is healing and she is looking for help. Her therapist, Anna was interesting to me because I studied Psychology in university and it just fit all my interests. I wanted to see Ella get better and I am thrilled to see her happy. As I said, I felt a kinship with her character and have come to love her despite her flaws.
Micha…oh Micha. Could a guy be more perfect? In the last book, Sorensen lays the foundation to Micha's problems but she doesn't really explore it. In this book, we get it in full throttle. Micha has a dark side and though not too damaging, you still feel for him. His relationship with his father is so flawed that it begins to take a toll on him. Resentment builds and when Micha's father asks for a favor that seems too much, Micha doesn't know how to handle it.
Lila and Ethan also have their own problems and although they aren't explored fully in this book, you get a sense of them. I cannot wait to read THE TEMPTATION OF LILA AND ETHAN to hear more about their problems. I sense it has to do with their parents. And also, how about Ethan's answer to the "What are you thankful for?" question? Red lacy bras? And what about Lila's answer? Candy canes? I NEED TO KNOW!  You can be sure I will get this book the second it comes out. I've become so invested into these characters, it's almost a scary thing. 😉
I also have to mention the smexy times in this book because even though that shower scene in book one was smokin' hot. FOREVER has soo many amazing sex scenes, I couldn't keep track of which one was my favorite. The car scene and possibly the poker scene were amongst my top faves though. Oh wait! And the wedding scene too. Basically any scene where Micha talks dirty is my favorite.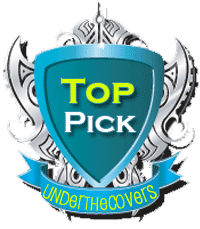 THE FOREVER OF ELLA AND MICHA feels like a true NA book. It's more reckless than the first, more darker, more intense and more heartbreaking, but every second is worth the ride. Like first true love, I fell in love alongside Ella and Micha again, remembering the intense emotions of figuring out what you want and who you want to be.
On the surface, THE FOREVER OF ELLA AND MICHA is a fun, sexy, unforgettable story of first love. But at its core, it's also an emotional story about acceptance, recovery and hope.
Sorensen is hands down my favorite New Adult author. Blending the sweet, the reckless, and the heartbreaking together into an enticing mix, her books will drown you until all you can think about are her characters. Clear your keeper shelf, because this book deserves its own covet spot!
*ARC provided by publisher
Favorite Quote:

"I'll always be with you, inside and out. Through hard times and helpless ones, through love, through doubt."
What did you think of our review?
Let us know your thoughts in the comment box below!
 ♡ Don't want to miss any of our posts? ♡ 
Follow Under the Covers: Facebook | Twitter | Tsu | GoodReads | Email