Review: When I'm With You Part I – III by Beth Kery
When We Touch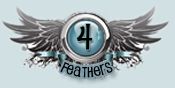 by Beth Kery
When I'm With You # 1
Mar 5, 2013
Penguin

There's an aura of sexy that surrounds the serials Beth Kery creates.  This time we have one of Ian and Francesca's friends (from Because You Are Mine).  Lucien Lenault is a rich and powerful man in Chicago, with a secret past in France.  He owns a successful restaurant, and at his restaurant is presented with a sight he wasn't expected.  His chef is there trying to seduce a woman, who ends up being none other than the girl their families had expected he'd marry.
Elise is in Chicago to fulfill her dreams of becoming a chef, and ends up working for Lucien, and also having a closer relationship to him than she was expecting.
I love the fact that they have a past and can't wait to unravel their story, past and present.  Elise is a very spirited character while Lucien is more rigid and controlled.  Can't wait for those to clash and break each other down.
Purchase Links: Amazon
When You Defy Me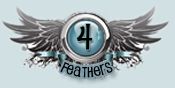 by Beth Kery
When I'm With You # 2
Mar 12, 2013
Penguin


The relationship between Lucien and Elise is intensifying.  I am liking the side of Elise that is out there looking to better herself and not rely on her father's position and money.  This is something that Lucien needs to learn about her.
They haven't gotten to full sex yet, and there's a reason for that.  I'm anxiously awaiting to see what will happen with that.  But this episode was not without heat.  The tension between Lucien and Elise is steamy.
I am very curious about the Ian/Lucien connection and why he's spying on him.
Purchase Links: Amazon
When You Tease Me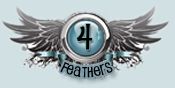 by Beth Kery
When I'm With You # 3
Mar 19, 2013
Penguin


In this installment things start heating up between Lucien and Elise.  No, no sex yet….BUT HOLY HELL HAWT!  There is a lot more to know about each one of these characters and in this installment Lucien realizes that Elise may not be what he originally thought. Not the slut socialite, not the spoiled rich princess who has daddy to take care of her and wouldn't break a nail.
The big tough persona is starting to crumble and I can't wait to see him fall at Elise's feet and beg for forgiveness on all the ways he's misjudged her.
On the other hand, Elise is not one without hang ups herself and she needs Lucien's "heavy hand" and "discipline" to let go of some of that.
I do have to mention that it's nice to see glimpses of Ian and Francesca from Because You Are Mine.
Purchase Links: Amazon
*Review copies provided by publisher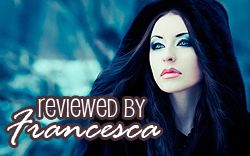 Latest posts by Francesca
(see all)