Interview and Giveaway with Juliana Stone

~JULIANA STONE~
Hi Juliana, welcome back to UTC! For readers who don't know…you are an author of both dark paranormal romance and contemporary romance. Your latest release is THE SUMMER HE CAME HOME, book one in the Bad Boys of Crystal Lake!  Can you please tell us more about this book?
Hey!  Thanks for having me back!  Yes, I've spread my wings and am now writing contemporary romance and this first book, THE SUMMER HE CAME HOME, is really the book of my heart. I've always wanted to write a book about a rocker and even though I had more than a few people tell me that romance novels dealing with musicians was a hard sell, I couldn't let it go.
THE SUMMER HE CAME HOME, is the story of Cain Black, a guy who left his small town behind to pursue his dream—to write and perform music. He's been gone for ten years and sadly, is home for the funeral for one of his best friends.  It's a book about reconnecting, about rediscovering what's important. About finding hope again and lastly, it's about finding love.
What is the inspiration behind the series? At this moment, how many books do you plan to write?
Music and my love for Jon Bon Jovi and Nikki Sixx were the inspiration for this book!  And my need to write a really hot leading man!  At this moment there are three books planned, featuring the other Bad Boys, Jake Edwards and Mac Draper—Cain's childhood friends.  Book 2, THE CHRISTMAS HE LOVED HER, will be released October 1, 2013 with book 3, next spring.
How did your heroes get the 'bad boys' label?
Well, these guys were a real tight knit group and were quite the hellraisers back in their day. I wanted them to have an edge, but to be hero worthy as well. I used a story, based on something that one of my friends did as a young guy in university, and hence the 'bad boys' were born.  Of course, you'll have to read the book to find out what it was exactly, but there is truth behind the events!
Who do you see as Cain and Maggie?
When I started writing this book, I immediately envisioned Cain as the love child of Jon Bon Jovi and Nikki Sixx (you know, if it were possible lol) As for Maggie, I think of her as Rachel McAdams with red hair!
With Cain being a rock star, was there any specific songs or artist that you listened to while writing this book?
While Jon and Nikki certainly inspired both the physical and personality of my hero, Cain, when it comes to music I can honestly say I didn't listen to anything specific. I need complete quiet when I'm writing, I tend to sing along to songs so it never works for me.  I can tell you that I've been listening to old Matchbox Twenty, The Fray and Foo Fighters!
Which of the bad boys is next?
Book 2, THE CHRISTMAS HE LOVED HER, is Jake Edwards book.  In this first book, the funeral they all return home for is Jake's twin brothers.
Which of your heroines do you most have something in common with?
hmmm, good question.  If we're talking about all of my books I would have to say Bobbi, from Collide. (Barker Triplets series) I find her very easy to identify with.
What's challenging about writing contemporary versus paranormal romance?  Do you have a preference of one over the other?
These are two very different genres and both can be equally challenging. Contemporary romance really needs to have depth and emotion for your main characters.  You need to be able to make the reader connect with your characters, where as in paranormal romance, while this is still true, the world building becomes a much more visible character.
Right now I'm concentrating on contemporary romances and I've recently sold a young adult contemporary romance so I'm branching out a bit.  Paranormal romance is something I'll always love, but at the moment it is taking a bit of a back seat. That being said, once I free up some time in my schedule I do plan on writing the next League of Guardians book I just don't know when that will be right now.
How did you end up writing romance?
Great question and one that I think is different for every author.  If you had asked me five years ago, 'do you think you'll be writing full time?' I would have said you're crazy because the honest truth is, while I used to dream of writing my own books when I was a teenager I never pursued it.  I toured with a rock band for a few years (as lead singer) I met my husband, got married and had kids. I raised those kids and once they were in school re-discovered my love of reading. I picked up Dark Prince by the lovely Christine Feehan and my love of paranormal romance was born. Soon I started to think I could write one…and I did. Finding an agent and selling happened pretty quick for me and I've not looked back since!
If I picked five random things from your purse, what would I find?
okay, looking now. Pen. Lip gloss. Gum. Floss. Bobby pin.
What's next for Juliana Stone?
Wow, so much!  I've got the third book in my Barker Triplet series coming out in May 2013 and then book 2 of the Bad Boys will be out in October!  In addition to those series, I'm getting ready to hand in my first young adult novel, Back To Good and it will be a trade paperback release in May of 2014. So, lots on the go and you can find all the latest news by visiting my website! www.julianastone.com
Sometimes the best place to find love is right back where you started…

Falling asleep in a different bed every night has made it easy for Cain Black to forget his past. It's been ten years since he packed his guitar and left Crystal Lake to chase his dreams. Now tragedy has forced him home again. And though Cain relishes the freedom of the road, one stolen moment with Maggie O'Rourke makes him wonder if he's missing out on something bigger than fame.

For Maggie—single mother and newly settled in Crystal Lake—love is a luxury she just can't afford. Sure, she appreciates the tall, dark and handsome looks of prodigal son Cain Black. But how long can she expect the notorious hellion to stay?

The last thing either of them wants is something complicated. But sometimes love has its own plans.
Purchase Links: Amazon
About the Author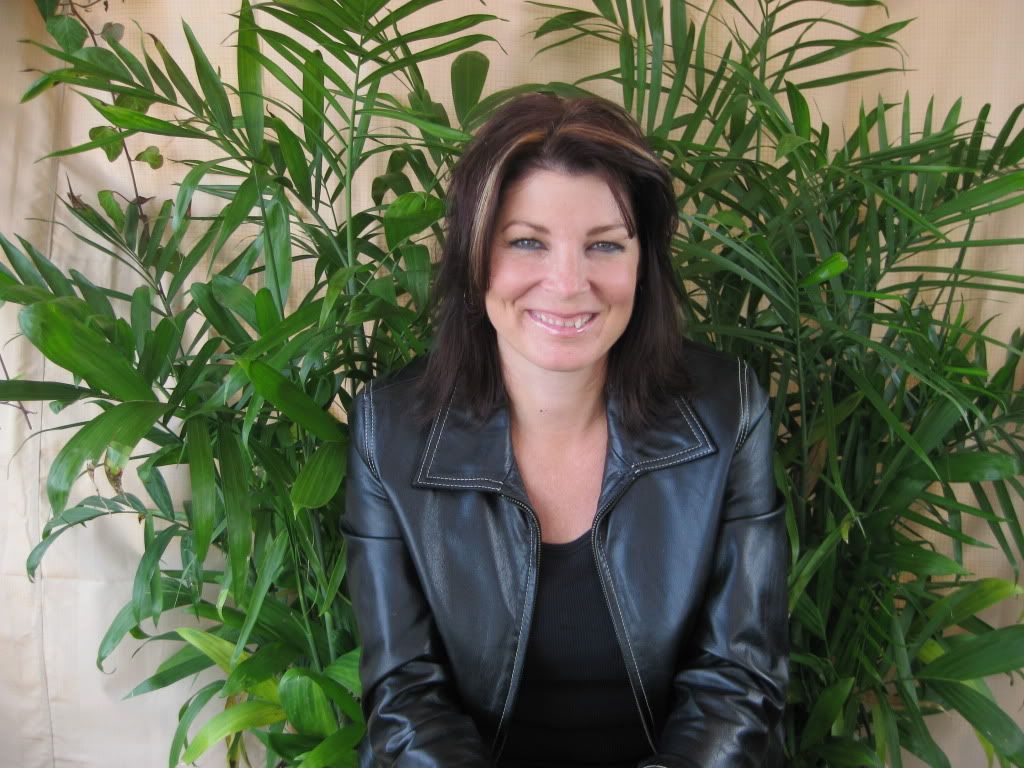 Juliana Stone's love of the written word and 80s rock, have inspired her in more ways than one. She writes dark paranormal romance as well as Contemporary Romance and spends her days navigating a busy life that includes, a husband, kids, a dog and a cat.
Music and words have always been my passions. I sing in a band in which my husband plays guitar and my son comes along for the ride as well. We're total '80s geeks, but sadly, the big hair, big shoulder pads, and neon colors are a thing of the past!

Sourcebooks has 1 copy of THE SUMMER HE CAME HOME up for grabs!  US/Canada only.
Latest posts by Under the Covers Book Blog
(see all)