Author Override: Meg Benjamin
Author Override is the place where authors take the reins and take you on a journey into their world. Some may allow you into their private writing dens. Others may take you along with them on research trips or interviews. Whatever the case may be, sit back, relax and enjoy the ride because here you'll get an in-depth look into an author's musings.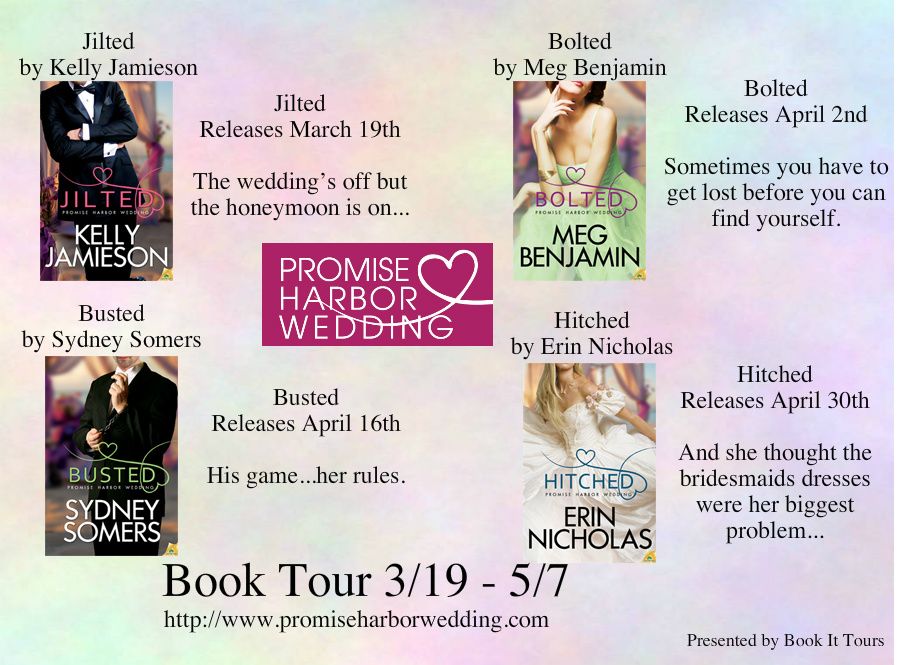 ~ MEG BENJAMIN ~
Interview Alice and Sophie
We join Alice Dubrovnik and Sophie Brewster sitting at the Hotel Grand, sipping lavender lemonade, courtesy of Nadia Dubrovnik.
Alice: **makes a face** Don't know why we have to have herbage in everything around here, but that's what you get when my sister's in the kitchen.
Sophie: I like it. I'll have to see if I can get Greta to make some for me.
Alice: So about Greta. I guess you weren't too happy when she decided to be a cook.
Sophie: **shrugs** One minute she was getting a degree in philosophy. The next she was peeling potatoes in culinary school. It seemed a little…abrupt.
Alice: "Abrupt" seems to be her thing.
Sophie: She has a tendency to make fast decisions. Sometimes they come back to bite her. Sometimes they don't.
Alice: Lately I'd say they haven't. You've met the professor?
Sophie: Hank Mitchell? Oh yes. As I said, not all of Greta's decisions are bad.
Alice: So what's with this whole wedding thing? Greta showed up here in a dress that looked like playtime at Tara.
Sophie: **frowns** That dress was unfortunate. But that's what you get when let a featherbrain like Bernice Cabot make your fashion decisions.
Alice: And the wedding?
Sophie: At the time the wedding seemed like a disaster. My son's fiancée was swept away by her former boyfriend—not exactly what you want to see in a wedding you've spent weeks planning.
Alice: "At the time." Not now?
Sophie: Well…things change. In surprising ways.
Alice: Uh huh. Have some more of my sister's ghastly concoction? We need a new cook.
Sophie: I'm guessing you'll get one. Sooner than you might think.
Sometimes you have to get lost before you can find yourself. 

Greta Brewster McBain in a bind. Two, if she's really counting. First there's the can-barely-breathe, bridesmaid's dress from hell. Second, the stranger who just carried her "perfect" brother's fiancée out the church door has made it impossible to tell her own mother about her own divorce.

Rather than confirm her reputation as the family screw-up, Greta takes a drive to clear her head.

Trapped in a hole and unable to reach his cell phone, Hank Mitchell is resigned to becoming a permanent part of his own archeological dig when help arrives—in the form of a woman who looks like a Gone With The Wind refugee. Behind the ruffles and lace, though, is something he appreciates: a woman who isn't afraid of a little dirt.

Their instant connection draws Greta into the eccentric world of the Hotel Grand, where she impulsively trades her hoopskirts for an apron. Soon things are getting hot, not only in the hotel kitchen, but in Hank's arms…

Warning: Contains hot moonlit sex, a melancholy turtle, two wisecracking seniors, and the world's ugliest bridesmaid dress.
About the Author
Meg Benjamin is an award-winning author of contemporary romance. Her Konigsburg series for Samhain Publishing is set in the Texas Hill Country. Book #3, Be My Baby, won a 2011 EPIC Award for Contemporary Romance. Book #4, Long Time Gone, received the Romantic Times Reviewers' Choice Award for Indie Press Romance. Book #5, Brand New Me, won the Holt Medallion from Virginia Romance Writers and was nominated for Book Of the Year at Long and Short Reviews. Meg lives in Colorado with her DH and two rather large Maine coon kitties (well, partly Maine Coon anyway). Her Web site is http://www.MegBenjamin.com and her blog is http://megbenj1.wordpress.com/. You can follow her on Facebook (http://www.facebook.com/meg.benjamin1), Pinterest (http://pinterest.com/megbenjamin/), and Twitter (http://twitter.com/megbenj1). Meg loves to hear from readers—contact her at meg@megbenjamin.com.

Latest posts by Under the Covers Book Blog
(see all)