I received this book for free from Author in exchange for an honest review.
This does not affect my opinion of the book or the content of my review.
BOOK INFO
Released:
April 2, 2013
Series:
Chaos #1
Published by
Grand Central Publishing
Pages:
448
Format:
ARC
Own the Wind is definitely a more polished book, more concise with a little less babble and yet it still has Kristen's voice weaved all the way through ~ Under the Covers
Tabitha Allen has had a crush on Parker "Shy" Cage since she was a teenager a crush that Shy manages to completely bury when he shows Tabby a harsh life lesson when he sees her going off the tracks. After Shy's cruel and eye opening lesson Tabby freezes him out, but when tragedy strikes he offers his comfort and friendship and Tabby begins to feel herself falling for him all over again.
This is Kristen's debut with a publisher and I know there were concerns that her voice and way of story telling would be changed…and it had, but for the better! Own the Wind is definitely a more polished book, more concise with a little less babble and yet it still has Kristen's voice weaved all the way through sucking me completely in to the story and the characters she has created.
And the characters in this will be familiar to anyone who has read her previous books and I loved that we got a glimpse of Lee, Elvira, Hawk and loads of the others not to mention the Chaos gang; it is like coming back for a family reunion. We were also introduced to some new characters which I can't wait to see more of.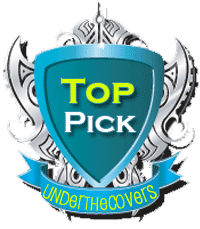 As for Tabby and Shy, much like KA's other couples they were perfect, Shy was all growley and bad boy biker *swoons* and Tabby was funny and sweet and (most the time) knew how to handle her sexy biker. They also had some great chemistry, the sex scenes between them were both really hot and yet sweet as you can see how much they love each other.
This was another success from Ms Ashley and I cannot wait to read the next book in this series, although I refuse to read the snippet of the next one, it will make waiting even harder!!
Reading Order & Buy Links
Did you like this review? If so, please tell us your thoughts in the comments below!

Gosh, we all seem to be admitting our ages…and I hate that I am at the point in life when admitting my age is a "thing"…whodda thunk it? I was kind of hoping I would remain 21 forever. However, I have moved out of that New Adult stage of my life and am now strictly in the Contemporary Romance age zone of 28. I would prefer to be in an Urban Fantasy arena, but I don't think I own enough black leather. However, I could probably squeeze into some PNR, I am fully prepared to give a horn job to my favourite demon, or suck on my sexy vamps…fangs and I am definitely up for some heavy petting with some fine looking shifters. Than again their's always Sci Fi…I am fully prepared to do the right thing and help some poor alien race with more 6 packs than a supermarket repopulate their planet. Not that I am loose woman or anything.

Annnnnd I will stop myself there, before I start waxing lyrical about my love of historical romance and fantasy as well; no one needs to know about my elf fantasies. As you can tell, I adore and day dream about most romance genres, and my three big loves are 1) reading about romance 2) writing about romance and 3) talking about romance with my gals. Which, is why I love Under the Covers so much, I get all my bookish needs satisfied and don't get judged when I talk about my favourite characters like they are real people. Which they are right?