I received this book for free from Author in exchange for an honest review.
This does not affect my opinion of the book or the content of my review.
Raid

Book Info
Released:
February 28. 2013
Series:
Unfinished Heroes #3
Hi, my name is Suzanne and I am a Kristen Ashley Addict. ~ Under the Covers
WARNING! This review is completely bias by my fanatical love of Kristen Ashley, if you are looking for a well balanced review…walk on by *starts to hum Dionne Warwick*
Hanna Boudreaux has lived in Willow a small town in Colorado all her life, and she has been in love with Raiden Ulysses Miller for most of that time. But, she soon realizes loving him from afar is futile he will never notice her, she is too shy and boring and although she may never have Raid she comes to the realization she needs to spice her life up a little. When Raid does soon notice Hanna, especially after having to investigate her and he is determined to make her his.
As the warning warned you I am a crazy Kristen Ashley fan, I can't help it! My theory is that she laces all her books with crack, 'cos I just inhale them, I can't stop thinking about them…all that's on my mind is when I can get my next Kit Fix… I need it in the morning before I can even think of facing the day and I need her mens alpha loving before I can get a wink of sleep at night. Hi, my name is Suzanne and I am a Kristen Ashley Addict.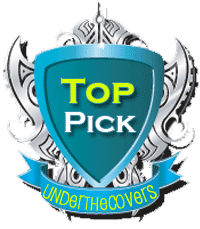 Buuut, on to Raid. I loved it (as you may have guessed) it had everything I look for, the sweet and goofy heroine that I can't help but identify with a little and completely want to steal for a new BFF and her sexy alpha hero, who I can't help but want to trip and ride to the floor! But also, at the heart of it, it is a sweet romance, that I lap up like a chocolate covered Kane "Tack" Allen, of two soul mates finding each other. The Unfinished Heroes series is supposed to be slightly more erotic than Kristen Ashley's other series and it is, Raid likes to be in control which is knicker changingly hot experience, but don't go into Raid expecting an erotic book as although it is sexy, to me it didn't quite tip the scales to erotic romance.
If you are already a fan of Kit then you will love this book, if you aren't than get a freaking clue and start reading immediately! I am now waiting impatiently for the her next book!
*ARC provided by author
Reading Order & Buy Links
Did you like this review? If so, please tell us your thoughts in the comments below!