Book Info
Released:
March 31st 2009
Series:
Kate Daniels #3
Published by
Ace
Pages:
310
Format:
Paperback
Magic Strikes is hands down my favourite book in the whole Kate Daniels series so far. ~ Under the Covers
Kate Daniels has been asked to assess the Reapers, a team of warriors in the Midnight Games, as although they may look human their forms may hide something much deadlier. However, it isn't just Kate who has been caught up in the Midnight Games and the Reapers, her friends in the Pack have also been pulled in, despite the Pack Law forbidding them to enter the Games, as the Reapers may hold a weapon key to wiping out all shifters.
Magic Strikes is hands down my favourite book in the whole Kate Daniels series so far. The combination of the continually growing tension between Kate and Curran; the awesome action packed idea of the Midnight Games and the shock of having Kate's past rear its head all combine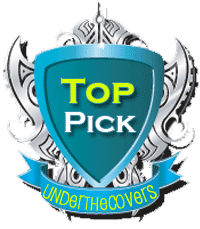 to explode on the pages of Magic Strikes and I loved it.
It seems at this point in the series I am reading them just as much to see when Kate and Curran will FINALLY stop dancing around one another and get down to business, as much as I am reading to learn more about Kate and her past as well as her latest adventure. They come soooo close in this book, it had me screaming in excitement and banging my head in frustration… and I really enjoyed every second.
As for the action and adventure, like the previous books it is packed full of the usual sword waving, magic casting and sprinkling of dead bodies and myths come to life. The addition of the Midnight Games, a gladiator type contest, was brilliant, it enabled us to learn more about Kate's past and was a unique setting for the story.
As usual, I adored this book, it is full of humour, romance and action and I can't get enough of it!
Reading Order & Buy Links
Did you like this review? If so, please tell us your thoughts in the comments below!