BOOK INFO

Released: September 22, 2012
Published by Pepper Pace
Pages: 401
Format: eBook

I love a good Beauty and the Beast retelling, so chucking in a six and half foot tall marine and a plus sized heroine and I am in book heaven with no intention of leaving.~ Under the Covers
Christopher aka "Beast" has a badly mangled face, all people ever see when they look at his scarred face and massive body is a monster, never really knowing the man he is underneath. Ashleigh has had her heartbroken once again, men thinking they can walk all over her just because she is plus sized. When the two meet can they both get past their own prejudices and insecurities and create their own Beauty & the Beast fairy tale?
I may have found a new author to stalk, Pepper Pace has completely blown me away with this book! I love a good Beauty and the Beast retelling, so chucking in a six and half foot tall marine and a plus sized heroine and I am in book heaven with no intention of leaving.
As soon as I started reading about Beast, I knew I would love him he was a gentle giant and extremely lonely as no one, especially women, saw past his disfigured face. When I say disfigured I mean Phantom of the Opera style scarred and not just a little scar that goes across his check and make him look both sexy and dangerous. I liked that Ms Pace was brave enough to go all out and make a genuinely scary and ugly looking hero and although I like to say and think I would never judge someone by looking at their face, I am honest enough to say that I very well might have done, and if I had I would have lost out on one amazing guy, he is definitely having a starring role in my book boyfriend harem.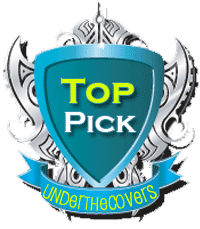 With Ashleigh, it took me a while to warm up to her and it seemed liked it was deliberate, she was a bit shallow and despite knowing people judged her by her appearance she did exactly the same to everyone else. But as the book progressed and you got to know Ashleigh and you see her and Christopher's relationship bloom I found myself starting to really like and respect her.
This was a fabulous romance, it was sweet but intense; the chemistry between Chris and Ashleigh built gradually and then exploded off the page. Beast was solely focused on the two main characters it had no minor intrigue or suspense plot going on in the background; there were no crazy exes or long forgotten enemies, I liked that it unashamedly followed the romance without adding unnecessary plot elements in.
This was a fantastic read, already I can feel the urge to reread it, it had unforgettable main characters, a passionate romance and although the writing may not be very polished it made up for it with lots of heart. I highly recommend this!
Did you like this review? If so, please tell us your thoughts in the comments below!
Gosh, we all seem to be admitting our ages…and I hate that I am at the point in life when admitting my age is a "thing"…whodda thunk it? I was kind of hoping I would remain 21 forever. However, I have moved out of that New Adult stage of my life and am now strictly in the Contemporary Romance age zone of 28. I would prefer to be in an Urban Fantasy arena, but I don't think I own enough black leather. However, I could probably squeeze into some PNR, I am fully prepared to give a horn job to my favourite demon, or suck on my sexy vamps…fangs and I am definitely up for some heavy petting with some fine looking shifters. Than again their's always Sci Fi…I am fully prepared to do the right thing and help some poor alien race with more 6 packs than a supermarket repopulate their planet. Not that I am loose woman or anything.

Annnnnd I will stop myself there, before I start waxing lyrical about my love of historical romance and fantasy as well; no one needs to know about my elf fantasies. As you can tell, I adore and day dream about most romance genres, and my three big loves are 1) reading about romance 2) writing about romance and 3) talking about romance with my gals. Which, is why I love Under the Covers so much, I get all my bookish needs satisfied and don't get judged when I talk about my favourite characters like they are real people. Which they are right?