I received this book for free from Purchased in exchange for an honest review.
This does not affect my opinion of the book or the content of my review.
BOOK INFO
Released:
2004
Series:
In Death #14
Published by
Piatkus Books
Pages:
371
Format:
Audiobook





REUNION IN DEATH truly shines amongst a sea of gems. It could possibly be one of the best books I've ever read. ~ Under the Covers
REUNION IN DEATH is hands down the best book in the series. It could possibly be one of the best books I've ever read. I consider all the In Death books to be above most books in terms of writing and characters but with this book, Robb has really surpassed herself exponentially.
Robb takes a different approach to this book. We find out who the killer is early on, but in order to shut her down, we need to find the motive. As a birthday party becomes a murder scene, Eve Dallas and her ever important sidekick, Peabody have her hands full as they try to track down a killer with a personal intent to get Eve.
Meanwhile, Peabody gets her chance to shine as she is assigned her own cold case to shut down. I loved this because it not only showed Peabody's capabilities, but it also showed Eve in a way that seemed almost motherly. And since Eve and Roarke don't have a kid, this is one way to see a softer side to Eve. I also loved seeing the pride in McNab as he watched his girl do her thang.
Roarke is as involved as one can get in an ongoing investigation. When he acts as delicious bait, Eve's protectiveness is revealed and we see the claws come out. For lack of a better word, the whole thing was badass. From the birthday party murders, to the chase in Italy, to the final take down in the end. Everything is perfectly executed. The plotting and pacing is perfection and I was literally on the edge of my seat as I listened to this audiobook. I don't think I've ever been so consumed by a book before.
There's a ton more I could go on and I think one of the most important scenes to mention is the trip to Dallas where Eve and Roarke go together to meet the killer's step father. That particular visit hits too close to home for Eve and it was nice seeing the support from Dr. Mira and Roarke. It wasn't an easy ride but I think that brought so much emotional depth to Eve's character that the story and plot gained more momentum because of it. All of it seemed to further progress the story.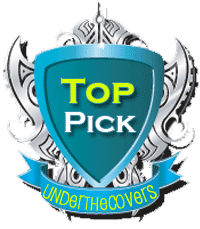 I have to mention the sex scenes. I really don't know how Robb does it. You would think that with 14 books, you'd be bored of the same couple going at it, but each time feels like the very first time. It's just as emotional and I think moreso in this case because of what happens right before. All in all, this book truly shined amongst a sea of gems.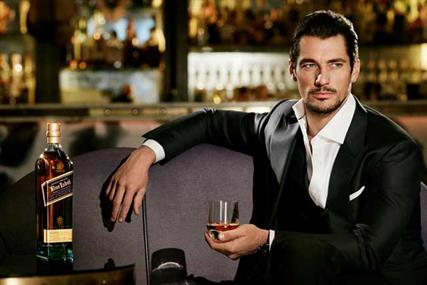 Favorite Quote:

"You shouldn't have gone after what's mine……big mistake."
Did you like this review? If so, please tell us your thoughts in the comments below!
I'm an obsessive makeup junkie and a compulsive reader. I like to call Under the Covers Book Blog my stomping ground, but when I'm not talking about books with my girls, I write New Adult Dystopian and Contemporary Romance under the pen name Ana Jolene (http://www.anajolene.com). I also work as a virtual assistant for authors. You also can find me as a reviewer and columnist for FreshFiction.com.

When it comes to books I'm pretty adventurous. I read everything from Paranormal Romance to Urban Fantasy, New Adult, BDSM, LGBT fiction, Cozy Mysteries and even YA. If it's got the littlest trace of romance in it, then I'll probably read it. That being said, my all-time favorite authors are J.R. Ward and Karen Marie Moning.

When I'm not submerged in a good book, you can find me musing about makeup and planners or dreaming about Kpop boys and beaches. Until then, check out my reviews and let's talk books!