I received this book for free from Publisher in exchange for an honest review.
This does not affect my opinion of the book or the content of my review.
Book Info
Released:
January 9, 2013
Published by
Ellora's Cave
Pages:
264




"It's hot, explosive, intense and will leave you tingling in all the right places." ~Under the Covers
Before I start my review let me give you a couple of warnings…This book is probably not for everyone, it is about the real life and actions of a bikers' gang and if you're easily offended by rude words or crude behavior then you may want to reconsider.  Second, and most shocking to me, this book may have you questioning your mental stability as you may find yourself, like me, thinking that some pretty crazy things are HAWT AS HELL.
REAPER'S PROPERTY was recommended by a friend of mine who knows my tastes very well, so I didn't even read the blurb, I just picked it up.  Going in blind, but at least with the reference that I was recommended this because I loved UNDENIABLE by Madeline Sheehan, I was somewhat prepared.  But not as prepared as the shock of the beginning of this story when the hero of the book has a gun to the heroines' brother's head and is asking for her to go with him as his sex toy so he spares her brother's life. O.O What?  Thank God this is later better explained because I had all my prickly senses on high alert.
But who cares about the story as much when I have so much to tell you about the hero…. I'M A SUCKER FOR TRUE BAD BOYS.  First of all, let me introduce you to him…..
Yes, his name is Horse…I couldn't help myself 🙂 HORSE IS….
"Tall, built, with shoulder length hair he kept pulled back in a ponytail, and thick black stubble on his face.  Stark, tribal cuffs ringed his wrists and upper arms.  And what a face…Horse was handsome, like movie star handsome…The thought of his below the belt assets led to a brief but intense fantasy about him, me, my bed and some chocolate syrup. Yum."
And evidently, the name comes from…
"So why are you called Horse?"
"'Cause I'm hung like one," he replied smirking.
Horse is the ultimate bad boy, and when I say bad boy I mean that literally.  I'm not talking about the hot guy from the romance novels with the tortured past who thinks he doesn't deserve a good girl to love him because he might end up like his dad.  No, he loves his life.  He's completely involved as a Reaper and embraces the lifestyle.  Wants nothing other than that.  He's enjoyed his share of sweet butts and never thought he's want an old lady to be his Property.  I think you get the point right?
Marie has had it rough pretty much her whole life.  She married her high school sweetheart instead of going off to college.  He turns out to be an ass who likes to beat her.  She's finally left him and is staying with her brother while trying to get her life back on track.  But her brother has been keeping some interesting company, or actually "working" for the Reapers MC.  They're bad ass and they come around sometimes.  With names like Picnic and Mad Max…and yes, Horse.  They're used to taking what they want and you better not cross them.
But Marie's brother crosses them and she's caught in the middle of it because Horse wants her.  I loved to see the back and forth in the timeline because I was able to understand thing slowly after the initial shock I got of where the story was heading.  We also get Horse's POV sometimes and I was so thankful for that because it really made me feel different about things.  He really does love Marie in the only way he knows how.
Their relationship is not cookie cutter by any means, but it's hot, explosive, intense and will leave you tingling in all the right places.  And yes, I might've been left more than once questioning why I could possibly like something that was so wrong.  Maybe I am that sick in the head.  This was actually a conversation I had with a friend of mine who was reading this at the same time.  And we decided that we must be sick because IT ROCKED OUR WORLDS.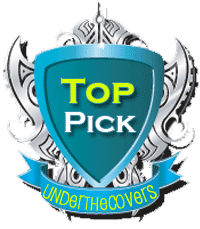 For fans of true biker books, this is one not to be missed.  For readers who like to be shocked and want to read something outside the box, this is definitely for you.  This book doesn't get to the point that some others have gotten as far as the "dark" factor, so I think it's easier to appeal to a bigger audience.  And really, I think you all need to meet Horse and drool over him along with me.  Need I say more?
So what do you think about the cover change?
OLD                                                                      NEW
Lets hear your opinion in the comments!  I actually think it's great the book got a new cover because Jimmy Thomas is SOOOO NOT my Horse. 😉  And yes, he's all mine!  Back off bitches!
Some of my favorite PG-13 quotes:
Just big and fast, with giant, fat tailpipes off the back and more testosterone than should be legal.  The motorcycle was almost as beautiful as the man who rode it.  Almost.
He got off his bike and walked toward me, eyes holding mine hostage.  I felt a startling flush of warmth between my legs.  But something about the way this biker swaggered, taking up space and the very air around him with his presence, caught me off guard and knocked me right in the…Well you know.  My nipples hardened and I swayed a little as he stopped, reaching out with one finger to trace my collarbone from my shoulder inward, then running it down between my breasts, grazing the sides.  He raised it to his mouth, tasting my sweat.  He smelled like motor oil and sex.
"You're cute when you're pissed. Kind of like a wet kitten. Gets me hard."
"This pussy is mine. You are mine. I'll fuck you when and where I want, and you can either take it or get the fuck out. Are we clear?"
"Fuck, this is gonna piss you off and then you aren't gonna let me stick my d*ck in you," he muttered.
I really shouldn't have skipped biker babe orientation, I mused.
"Do you want the right to be pissed at me, seeing as you're so good at it?"
"I don't want to be your enemy, " he said firmly.  "I want to be your man.  You make me feel crazy things, Marie, and I don't want to lose you."
"I want you to be my old lady, babe.  That's all I have to offer.  I'm a Reaper, and this is my world.  You wear my patch, you be my woman and I'll be your man.  We take the good times together and fight through the bad times.  No games.  That's everything I've got and it's all yours if you'll take it."
*Review copy provided by publisher
Did you like this review? If so, please tell us your thoughts in the comments below!
Latest posts by Francesca
(see all)