I received this book for free from Purchased in exchange for an honest review.
This does not affect my opinion of the book or the content of my review.
BOOK INFO

Released: November 1, 2006
Series: Princes Trilogy #1
Published by Warner Forever
Pages: 392




This was a fantastic book, it is superbly written and really stands out from the crowd of other historical romances with its unique characters and lovely romance. ~ Under the Covers
Impoverished widow Mrs Anna Wren needs to find a job if she doesn't wish to starve to death, luckily Edward de Raaf, Earl of Swartingham needs a new secretary as he has managed to scare of the latest one with his quick and extremely loud temper. Anna isn't so easily frightened away and as their friendship grows, so does their desire.
For my first read of 2013 I decided to start with a series that I know I love, so I chose the Princes Trilogy, its mixture of romance, passion and humour always has me completed absorbed in its' pages.
What first caught my eye about this book was the hero, Edward, he isn't your typical historical hero, he is ugly and pock marked with a foul temper and doesn't hesitate to bellow at people and throw any nearby ornaments. Yet somehow I found myself as drawn to him as Anna was, you forget his ugliness as the book goes on as you see the warm and caring man beneath who only wants to rebuild his home and start building a family to fill it. Anna was his perfect match, unafraid of his fearsome temper and appearance she was feisty and brave enough to come out of the role that society had cast for her and do what she needed to, be it find a job, help someone in need or go after the man she was falling in love with.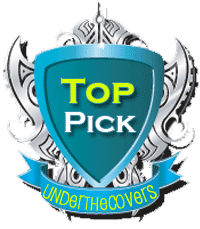 The romance between the pair grew steadily through the book as their friendship develops. I really enjoyed this deepening of their affections rather the insta-love, it made the connection between the two characters seem much abiding and deeply rooted as their love grows organically through the book. I also like how the romance in the book correlated with the telling of the fairy tale at the beginning of each chapter. The fairy tale was a brilliant touch, penned by Edwards sister, it added an extra dimension to the book and I found myself looking forward to the new chapters so I could see what would happen next in the tale.
This was a fantastic book, it is superbly written and really stands out from the crowd of other historical romances with its unique characters and lovely romance.
Did you like this review? If so, please tell us your thoughts in the comments below!
Gosh, we all seem to be admitting our ages…and I hate that I am at the point in life when admitting my age is a "thing"…whodda thunk it? I was kind of hoping I would remain 21 forever. However, I have moved out of that New Adult stage of my life and am now strictly in the Contemporary Romance age zone of 28. I would prefer to be in an Urban Fantasy arena, but I don't think I own enough black leather. However, I could probably squeeze into some PNR, I am fully prepared to give a horn job to my favourite demon, or suck on my sexy vamps…fangs and I am definitely up for some heavy petting with some fine looking shifters. Than again their's always Sci Fi…I am fully prepared to do the right thing and help some poor alien race with more 6 packs than a supermarket repopulate their planet. Not that I am loose woman or anything.

Annnnnd I will stop myself there, before I start waxing lyrical about my love of historical romance and fantasy as well; no one needs to know about my elf fantasies. As you can tell, I adore and day dream about most romance genres, and my three big loves are 1) reading about romance 2) writing about romance and 3) talking about romance with my gals. Which, is why I love Under the Covers so much, I get all my bookish needs satisfied and don't get judged when I talk about my favourite characters like they are real people. Which they are right?