I received this book for free from Purchased in exchange for an honest review.
This does not affect my opinion of the book or the content of my review.
BOOK INFO
Released:
June 24th 2008
Series:
Gone #1
Published by
HarperTeen
Pages:
558





Gone enthralled me from page 1, from the characters to the dystopian world full of teens; Michael Grant has hooked me in. ~Under the Covers
WARNING: I am about to gush about this book like a '90s erotica heroine!
What would happen if one afternoon all adults blinked out of existence; if they were suddenly gone, teachers, parent, police everyone over the age of 15. Along with the adults, all phones, TVs and the internet is down and there is no one to help them; they must rely on themselves. Something strange is also happening, it looks like some of the kids are evolving strange and dangerous new powers. But in this brave new world it seems that might is right and the bullies are taking over.
I needed this book, I have had a run of mediocre and I was desperate for something really amazing to get me out of my slump. Well I found it; Gone enthralled me from page 1, from the characters to the dystopian world full of teens; Michael Grant has hooked me in.
When I was reading through the book, this quote is what really stuck in my memory:
"There were always bullies, but the adults were still in charge. Now? Now the bullies rule. Different game, brother, a whole different game. We play by the bully rules now."
I think it summed up the book really well, our reluctant hero, Sam and his group of friends has to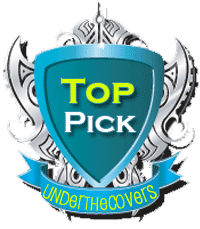 fight not only their own fear of the situation but also have to stop the dangerous leaders of their new community. Like a lot of Young Adult dystopian books, it isn't for the faint of heart there is violence and impossible, hopeless situations, which brought out the unlikely heroes in some; the villain and coward in others. All this combined gave you a thrilling and exciting read that kept me guessing about what was going to happen next.
Although the plot may sound far-fetched when you are reading everything sounds reasonable and makes sense creating an interesting and entertaining book that I couldn't put down and, I really can't wait to see what happens next in this series.
Did you like this review? If so, please tell us your thoughts in the comments below!
Gosh, we all seem to be admitting our ages…and I hate that I am at the point in life when admitting my age is a "thing"…whodda thunk it? I was kind of hoping I would remain 21 forever. However, I have moved out of that New Adult stage of my life and am now strictly in the Contemporary Romance age zone of 28. I would prefer to be in an Urban Fantasy arena, but I don't think I own enough black leather. However, I could probably squeeze into some PNR, I am fully prepared to give a horn job to my favourite demon, or suck on my sexy vamps…fangs and I am definitely up for some heavy petting with some fine looking shifters. Than again their's always Sci Fi…I am fully prepared to do the right thing and help some poor alien race with more 6 packs than a supermarket repopulate their planet. Not that I am loose woman or anything.

Annnnnd I will stop myself there, before I start waxing lyrical about my love of historical romance and fantasy as well; no one needs to know about my elf fantasies. As you can tell, I adore and day dream about most romance genres, and my three big loves are 1) reading about romance 2) writing about romance and 3) talking about romance with my gals. Which, is why I love Under the Covers so much, I get all my bookish needs satisfied and don't get judged when I talk about my favourite characters like they are real people. Which they are right?