UTC Best of 2012 Awards – Angela's Picks
BEST NEW RELEASE OF 2012
Razing Kayne
(Walking a Thin Blue Line #1)
by Julieanne Reeves
I cannot be lucky enough that I landed with a LOT of awesome books and very few that I didn't enjoy.  So, for this category, I had to pick one that really made an impact on me and Razing Kayne did just THAT!   It was EMOTIONALLY CHARGED that brought AWARENESS and humbled me as mother.
BEST NEW-TO-ME BOOK
A Brush of Darkness
(Abby Sinclair, #1)
Allison Pang
This book was released early 2011 but I read it early 2012.  It blew me away that I read up to book 3 and I continue to love the series.  Alison Pang and Darynda Jones are the reasons that I continue to read books of the UF genre.
BEST NEW SERIES
Dragonfury Series
by Coreene Callahan 
Dragonfury Series by Coreene Callahan  Will all 3 books release in 2012 alone, this series is definitely one of the BEST this year, IMO.  With Alpha Heroes, action packed story and one of the nicest Authors I
know.
FAVORITE HEROINE
Jessica McClain
from Full Blooded
by Carlson Amanda
Jessica is at the top of my favorite heroine list.  She is one newly changed wolf that quickly stepped up to the plate and took her place in a very alpha world.  Yup, she's kick ass alright!
FAVORITE HERO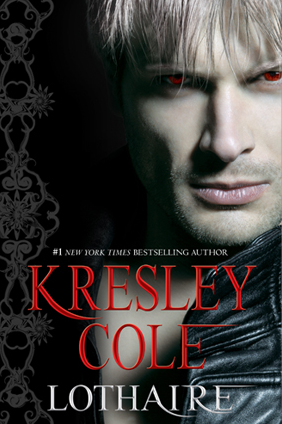 Like I said, I've landed with a lot of great reads and a lot of pretty awesome Heroes and well, I could not pick just one…The girls will kill me but I just can't narrow it down to one.  The best I can do is present you with my top 3.
Shadow's Claim by Kresley Cole – Trehan Daciano
(The Dacians: Realm of Blood and Mist, #1)
Lothaire by Kresley Cole – Lothaire
(Immortals After Dark, #12)
Fury of Seduction by Coreene Callahan – Mac
(Dragonfury, #3)
BEST SEX SCENE
One Night Rodeo
Blacktop Cowboys # 4
by Lorelei James
Ever since Fran had introduced me to Lorelei's cowboys,  I have fallen in-lust with Kyle.  He proved to be a great cowboy in his book, One Night Rodeo that released this year. Without being specific, I can just say this man can ride!!!
BEST COVER
Too Hot to Touch
by Louisa Edwards
Rising Star Chef # 1
The first book in the Rising Star Chef series is one I've read this year but released 2011.  This cover had me at hello and believe me, I love it so much, I tried to get DH to cook in such fashion.  LOL, yeah, it
didn't happen.  The rest of the series up to book 3 have pretty hot covers.
AUTHOR OF THE YEAR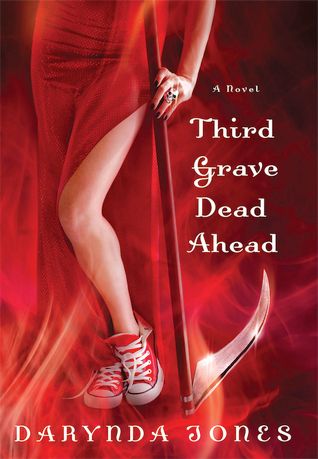 Darynda Jones
So in this category, I had to consider every aspect of of what being a good author is all about.  She has to have an average 4-5/5 ratings for her books, well recognized and award winning.  She also would have to be good with her fans, no public drama and one that is loved by fans and colleagues alike.  Darynda Jones is at the top of my list and I just love her!
First Grave on the Right (Charley Davidson, #1)
For I Have Sinned (Charley Davidson, #1.5)
Second Grave on the Left (Charley Davidson, #2)
Third Grave Dead Ahead (Charley Davidson #3)
Fourth Grave Beneath My Feet (Charley Davidson, #4)
Death and the Girl Next Door (Darklight, #1)