I received this book for free from Purchased in exchange for an honest review.
This does not affect my opinion of the book or the content of my review.
BOOK INFO

Released: November 28, 2012
Series: The Sullivans #7

COME A LITTLE BIT CLOSER is book rife with romance. It's sweet, it's funny and it's sexy. I can always guarantee a good read when I see the name Bella Andre on the cover. This is definitely a UTC Top Pick! ~ Under the Covers
If I could marry into this family, I would and I don't think I would fuss about which Sullivan brother I would get. Any one of them would do it for me. But SMITH SULLIVAN? Oh yes, please. I'll have that.
Bella Andre has been on a roll with cranking out these amazingly, sweet, funny, and sexy Sullivan books but with COME A LITTLE BIT CLOSER, she takes a little bit of a different route. Yes, the sex scenes are still creative and panty-melting and you've still got your to-die-for Sullivan hero, but Andre seems to have peeled the extra packaging away to really focus on the romance. The romance is especially strong in this book because of the way Andre approaches it.
I wondered who Smith would be with because he is a movie star – he has the presence and the good looks to boot! I think most women would simply fawn over him, but this is where Valentina enters the picture and readers are introduced to a heroine who is strong and sexy and very much NOT a fan girl over The Smith Sullivan. Smith finds this intriguing and it creates for an interesting dynamic when we learn that Val is Smith's co-star's older sister.
Andre takes time to explore Smith's screenplay called Gravity by giving readers a glimpse into the character's stories. Jo and Graham are great characters as well and the progression of their love story only adds to the romance in this book. I thought it also nicely complemented Smith and Val's blooming relationship as well.
What I loved most about this book is the fact that even seven books in, we get to see all of the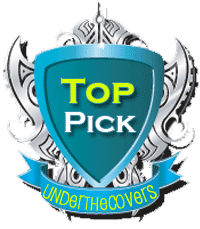 past couples with whom we've fallen in love with already. Andre has a special talent for weaving updates on past couple's lives into Smith and Val's story so that it gives readers a chance to see what's going on with the others without taking away from the couple of this book. That's a hard task to accomplish, but Andre manages it with ease, not once, but multiple times in this book!
Lori aka Naughty's book is up next and I am very eager to see who the chatty sweetheart will end up with! I wonder if how he will measure up against the Sullivan brothers!
COME A LITTLE BIT CLOSER is book rife with romance. It's sweet, it's funny and it's sexy. I can always guarantee a good read when I see the name Bella Andre on the cover. This is definitely a Top Pick!
What did you think of our review?
Let us know your thoughts in the comment box below!
♡ Don't want to miss any of our posts? ♡
Follow Under the Covers: Facebook | Twitter | Tsu | GoodReads | Email
I'm an obsessive makeup junkie and a compulsive reader. I like to call Under the Covers Book Blog my stomping ground, but when I'm not talking about books with my girls, I write New Adult Dystopian and Contemporary Romance under the pen name Ana Jolene (http://www.anajolene.com). I also work as a virtual assistant for authors. You also can find me as a reviewer and columnist for FreshFiction.com.

When it comes to books I'm pretty adventurous. I read everything from Paranormal Romance to Urban Fantasy, New Adult, BDSM, LGBT fiction, Cozy Mysteries and even YA. If it's got the littlest trace of romance in it, then I'll probably read it. That being said, my all-time favorite authors are J.R. Ward and Karen Marie Moning.

When I'm not submerged in a good book, you can find me musing about makeup and planners or dreaming about Kpop boys and beaches. Until then, check out my reviews and let's talk books!