I received this book for free from Purchased in exchange for an honest review.
This does not affect my opinion of the book or the content of my review.
BOOK INFO

Released: September 28, 2012
Series: Sutton Family #1
Format: eBook

Her work is full of flawed characters and complex emotions, which really makes the characters feel real and human; I love that she isn't afraid to show her main characters as human with real imperfections. ~ Under the Covers
Norah Hawkins first saw Caleb Sutton when she was a girl and saved his life and hasn't seen him since but in her heart she imagines she has turned into a good man. However, when they meet again as adults they are both disappointed, Norah is bitter and slowly killing herself and Caleb seems to have grown into a killer with no conscience. But the memories from childhood seem to draw them together until they agree to marry for the sake of partnership, Norah will get Caleb's protection and Caleb will get Norah's land, but as time passes could their partnership become something more?
Ellen O'Connell has been one of my favourite discoveries this year so I am ecstatic to see that I would be ending the year with one of her books. Her work is full of flawed characters and complex emotions, which really makes the characters feel real and human; I love that she isn't afraid to show her main characters as human with real imperfections.
Norah isn't a character you think you will like, she is bitter and a little judgmental yet somehow you manage to empathise with her. Ellen O'Connell has drawn such a clear picture of her with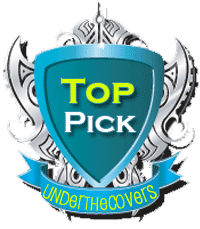 her words that it was hard not to like her once you understood her. Caleb was just as well drawn, many "bad boys" in romance really have a heart of gold, inBeautiful Bad Man your really get the sense that that isn't really the case; Caleb would do anything to survive and make sure he was never the prey but the predator. Not that he doesn't have his good moments, he protects what he cares for ruthlessly.
Together they made a great couple, I loved that the romance was built slowly and quietly, yet with a lot of passion, they had chemistry so although nothing was described blow by blow you could feel their desire for each other through the page.
The only issue I had with the book was that it seemed to end to abruptly and too soon, but that may just be a symptom of me loving the book so much! I didn't want it to end! This was a fantastic read and I can't wait for the next book Ellen O'Connell brings out.
"He's a very bad man, but he's a beautiful bad man."
With a few exceptions such as snakes he liked pretty much everything on earth better than people. The knot in his belly loosened a little. She didn't need to know it, but she was an exception too. He liked her most of all.
Reading Order & Buy Links
Did you like this review? If so, please tell us your thoughts in the comments below!
Gosh, we all seem to be admitting our ages…and I hate that I am at the point in life when admitting my age is a "thing"…whodda thunk it? I was kind of hoping I would remain 21 forever. However, I have moved out of that New Adult stage of my life and am now strictly in the Contemporary Romance age zone of 28. I would prefer to be in an Urban Fantasy arena, but I don't think I own enough black leather. However, I could probably squeeze into some PNR, I am fully prepared to give a horn job to my favourite demon, or suck on my sexy vamps…fangs and I am definitely up for some heavy petting with some fine looking shifters. Than again their's always Sci Fi…I am fully prepared to do the right thing and help some poor alien race with more 6 packs than a supermarket repopulate their planet. Not that I am loose woman or anything.

Annnnnd I will stop myself there, before I start waxing lyrical about my love of historical romance and fantasy as well; no one needs to know about my elf fantasies. As you can tell, I adore and day dream about most romance genres, and my three big loves are 1) reading about romance 2) writing about romance and 3) talking about romance with my gals. Which, is why I love Under the Covers so much, I get all my bookish needs satisfied and don't get judged when I talk about my favourite characters like they are real people. Which they are right?