The Hobbit: An Unexpected Journey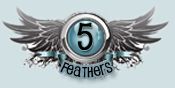 Directed by Peter Jackson
The Hobbit #1
Dec 14 2012


"I loved every single minute of the film!" ~Under the Covers
Do we have any Lord of the Rings fans in the house? I am a HUGE fan and feel I have bragging rights as I loved LOTRs and The Hobbit before Peter Jackson got his genius hands on it and transformed them in to my favourite films of all time. Now, I am not saying that I didn't yawn my way through the LOTRs book a bit, they are essentially three books of people walking with very little character building but with reams and reams of world building/landscape description, but I still loved it. The Hobbit; however, is different it's an adventure story with a very unlikely main character and is exciting and fun and I was hoping the film would be the same.
AND IT WAS! I loved every single minute of the film! The casting was brilliant I though Martin Freeman made a very convincing Bilbo Baggins and Richard Armitage did a fantastic job of playing the displaced Dwarven king Thorin Oakenshield; really breathing life into his character. Ian McKellan once again played Gandalf just as well as he did LOTRs and he is forever cemented in my mind as THE Gandalf. What we also had was a motley crew of dwarves and although there were alot of them, they all somehow managed to display different personalities and were the source of most of the humour in the film.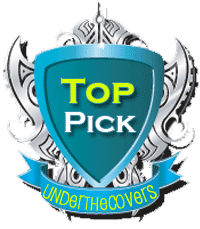 But, The Hobbit is a children's book so don't go in expecting another LOTRs although the style and the setting is the same, the story doesn't have the epic depth and despair of LOTRs, this isn't about saving the world but helping the Dwarves take back their home. The other point is that there is much less to work with with The Hobbit, they have stretched one small book in to three films rather then three long books in to three films, so as you can imagine they have a lot of space to fill which they do with extended action scenes and adding extra bits that weren't necessarily in the books. But, one scene that I know fans will love is the game of riddles between Bilbo and Gollum, I thought it was brilliantly done, it managed to be tense but funny, with Gollum being both vile and murderous and yet somehow a creature to be pitied.
I loved this film, it was beautifully shot, had an outstanding cast of both new characters and more familiar ones, and although it isn't as epic as LOTRs, it was at times moving, funny and nailbiting, I fully intend to see it again!
Gosh, we all seem to be admitting our ages…and I hate that I am at the point in life when admitting my age is a "thing"…whodda thunk it? I was kind of hoping I would remain 21 forever. However, I have moved out of that New Adult stage of my life and am now strictly in the Contemporary Romance age zone of 28. I would prefer to be in an Urban Fantasy arena, but I don't think I own enough black leather. However, I could probably squeeze into some PNR, I am fully prepared to give a horn job to my favourite demon, or suck on my sexy vamps…fangs and I am definitely up for some heavy petting with some fine looking shifters. Than again their's always Sci Fi…I am fully prepared to do the right thing and help some poor alien race with more 6 packs than a supermarket repopulate their planet. Not that I am loose woman or anything.

Annnnnd I will stop myself there, before I start waxing lyrical about my love of historical romance and fantasy as well; no one needs to know about my elf fantasies. As you can tell, I adore and day dream about most romance genres, and my three big loves are 1) reading about romance 2) writing about romance and 3) talking about romance with my gals. Which, is why I love Under the Covers so much, I get all my bookish needs satisfied and don't get judged when I talk about my favourite characters like they are real people. Which they are right?