Christmas Wishes Blog Hop
We are very excited to be participating in the CHRISTMAS WISHES BLOG HOP hosted by Book & Trailer Showcase, Coffee Beans and Love Scenes and Full Moon Bites.
 We are giving away three wonderful books.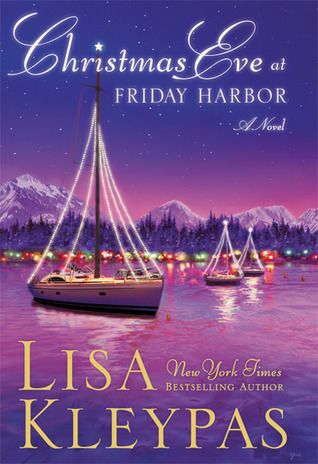 CHRISTMAS EVE AT FRIDAY HARBOR
by Lisa Kleypas
New York Times bestselling author Lisa Kleypas's new series begins during the most magical time of year
ONE LITTLE GIRL NEEDS A FAMILY
One rain-slicked night, six-year-old Holly lost the only parent she knew, her beloved mother Victoria. And since that night, she has never again spoken a word.
ONE SINGLE MAN NEEDS A WIFE
The last thing Mark Nolan needs is a six-year-old girl in his life. But he soon realizes that he will do everything he can to make her life whole again. His sister's will gives him the instructions: There's no other choice but you. Just start by loving her. The rest will follow.
SOMETIMES, IT TAKES A LITTLE MAGIC…
Maggie Collins doesn't dare believe in love again, after losing her husband of one year. But she does believe in the magic of imagination. As the owner of a toy shop, she lives what she loves. And when she meets Holly Nolan, she sees a little girl in desperate need of a little magic.
…TO MAKE DREAMS COME TRUE
Three lonely people. Three lives at the crossroads. Three people who are about to discover that Christmas is the time of year when anything is possible, and when wishes have a way of finding the path home…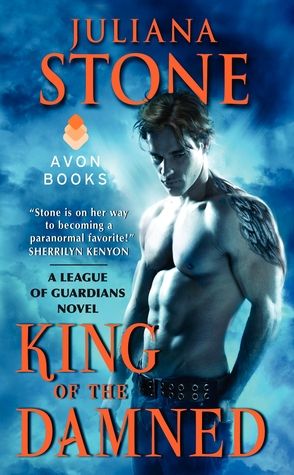 KING OF THE DAMNED
by Juliana Stone
"With darkness all around him, the League of Guardians is his only means of redemption . . ."
Azaiel, the Fallen, has been given a second chance to atone for the sins of his past. With demons gathering and threatening the League, he must find out if their circle has been breached. What he doesn't foresee is a woman–a fierce warrior–who will turn his world upside down and awaken his tortured soul.
Rowan James is a powerful witch out to avenge the death of her beloved grandmother, but she needs an ally. Will she be able to trust a man with secrets as dark as the sorrow in his eyes? Loving Rowan means risking salvation and yet Azaiel cannot ignore the hunger burning hot between them–his one last chance at happiness. With danger all around them, will these two desperate souls finally find love in each other . . .or be forever damned?
MIDNIGHT'S SEDUCTION
by Donna Grant
Captivating and enticing, Saffron Fletcher is a rarity in the Druid world—a Seer. She is the ultimate prize in an epic battle. After suffering horrendously at the hands of evil, her thirst for justice is all that keeps her going. Can she put her trust in the sinfully gorgeous, wonderfully dangerous Warrior who haunts her dreams and promises retribution for their common enemy?
Camdyn MacKenna is hungry for revenge…until he falls prey to Saffron's seductive magic. She enchants him like no other. But if Camdyn yields to her allure, will he be strong enough to defeat their sworn enemy—and resist the rising forces of evil that could destroy their love forever?
All three books will go to one US/CANADA winner
GRAND BLOG HOP PRIZE
A Kindle Paperwhite, A Nook Glow, and a $90 choice giftcard for either Amazon or Barnes & Noble.  Both Tablets will come with a book bundle!! 
Keep Hopping