Author Override: Julieanne Reeves
Author Override is the place where authors take the reins and take you on a journey into their world. Some may allow you into their private writing dens. Others may take you along with them on research trips or interviews. Whatever the case may be, sit back, relax and enjoy the ride because here you'll get an in-depth look into an author's musings.

Julieanne Reeves
Sacred Tears: Messengers of Grief
"There is a sacredness in tears. They are not the mark of weakness, but of power. They speak more eloquently than ten thousand tongues. They are messengers of overwhelming grief…and unspeakable love"  ~ Washington Irving
Flags fly at half-staff today. Officers wear black mourning-bands across their badges. Over the weekend candles were lit, and prayer vigils held.  Many parents picked their children up from school early Friday. They hugged them a little closer, held on a little longer, and said "I love you." more often. Prayers of thanks were sent heavenward with those asking "Why?", tears of joy and sorrow fell unchecked–oftentimes simultaneously. Together, a nation mourns.
I'm sure many of you've never heard of me; I'm the author of Razing Kayne, the first book in my Walking a Thin Blue Line police series. Long before I put pen to paper, I was a police/fire/911 dispatcher. The majority of my years spent with an agency in the mountain town that inspired the setting for that series. So, in response to Friday's tragedy, I find myself shedding tears not only for the lives lost, and the families and friends left behind but also for the men—and women—who walked into the bowels of emotional hell. My heart breaks knowing the images from that moment of inhumanity are indelibly imprinted in their minds and on their souls.
Today, instead of telling you about myself or my book, I choose to honor those men and women who locked away their emotions and did their job, when what they wanted to do is fall to their knees and howl in anguish with the rest of us. I choose to honor the victims' family and friends, but most of all I choose to honor the victims themselves. I ask all of you to join me in a moment of silence.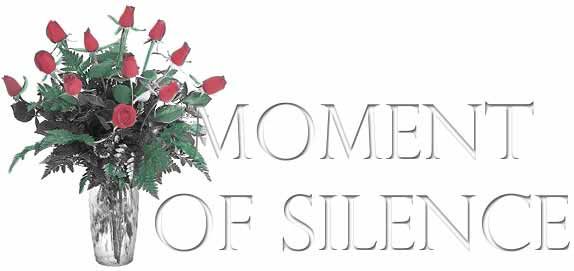 Last Radio Call/End of Watch:
When an officer looses his life, when he's being laid to rest, his fellow officers turn up their portable radios and the on-duty dispatcher makes the officer's last call, which goes something like this:
Dispatcher: 1138, copy traffic.
Silence
Dispatcher: 1138, copy traffic.
Silence
Dispatcher: 1138, copy traffic.
Silence
Dispatcher: Officer Kayne Dobrescu, report to Heaven, your shift here on earth is done.
At this point a recording of that officer's voice from previous radio transmissions is played.
Officer: 1138, on scene, 10-7 (off duty), 10-42 (home).
Dispatcher: 1138, dispatch copies. May you rest in peace, sir. Gone but never forgotten.
So, today, I dedicate a last call to each of the souls leaving this earth way too soon.
Your Are Gone But You Will Never Be Forgotten
Rest In Peace
A large brass bell rings 21 times, bagpipes play Amazing Grace. The Roll Call begins.
Charlotte Bacon Age 6
Daniel Barden, Age 7
Olivia Engel, Age 6
Josephine Gay,  Age 7
Ana M. Marquez-Greene, Age 6
Dylan Hockley, Age 6
Madeleine F. Hsu, Age 6
Catherine V. Hubbard, Age 6
Chase Kowalski, Age 7
Jesse Lewis, Age 6
James Mattioli, Age 6
Grace McDonnell, Age 7
Emilie Parker, Age 6
Jack Pinto, Age 6
Noah Pozner, Age 6
Caroline Previdi, Age 6
Jessica Rekos, Age 6
Avielle Richman, Age 6
Benjamin Wheeler, Age 6
Allison N. Wyatt, Age 6
Rachel Davino, 27
Dawn Hochsprung, 47
Anne Marie Murphy, 52
Lauren Rousseau, 30
Mary Sherlach, 56
Victoria Soto, 26
The haunting melody of Taps brings the roll call to an end. 
About the Author:
Julieanne Reeves is a third generation Arizonan with a background in Police-Fire-911 Communications. When she's not spending time spoiling her two wonderful children, she enjoys reading and writing steamy romantic suspense. Having had the privilege of working with some of the finest Law Enforcement Officers in the nation, it's little wonder her heroes carry a firearm and badge. Julieanne currently lives in the Phoenix-Metro area, but hopes to one day return to the mountain town that inspired her Walking A Thin Blue Line series


As tears fill my eyes, I confess to you that I don't know how to close out this post. Any mention of my books seems almost obscene and insensitive in the wake of that last call, and that is the last thing I want to do. So I will leave it with a "Thank you" gift.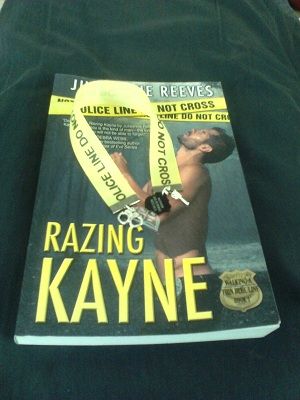 In honor of those young lives, my question to you today is: What is your, or your child's favorite Children's story? (Example the one my kids love best is Guess How Much I Love You by Sam McBratney and Anita Jerum) Leave a message below. I'm giving away an autographed paperback copy of Razing Kayne and a custom-made ribbon bookmark.(US and Canada only) and 10 e-copies of Razing Kayne (worldwide). Winners will be drawn randomly from the comments on this post.
For two years, State Trooper Kayne Dobrescu has wanted only one thing: to understand why his wife inexplicably killed their children and then herself. Memories haunt his days and lay siege to his nights, leaving him questioning his reasons for living.
Jessica Hallstatt became a widow and single mother the night her firefighter husband died in a fiery explosion at an accident scene. While her husband may have died a hero, he left Jessica with deep emotional scars that haven't begun to heal.
When Kayne accepted a transfer to the mountain town of Payson, Arizona, he never expected to meet anyone like Jessica. From the moment he pulled her over for speeding, he was drawn in by her whiskey-colored eyes and sassy dimple. He knows she and her children are a forever type package, and he's vowed never to give anyone the power to destroy him again. Yet fate has other ideas, throwing Kayne and Jessica together in a fight against an unknown enemy to save the life of a child—and hopefully one another.
READ OUR REVIEW