ARC Review: Red Hot Holiday by Anne Calhoun, K.A. Mitchell and Leah Braemel
I received this book for free from Publisher in exchange for an honest review.
This does not affect my opinion of the book or the content of my review.
Red Hot Holiday

Book Info
Released:
December 3, 2012
Genre:
BDSM
,
Erotic Romance
Series:
Red Hot Holiday
Published by
Carina Press
Pages:
262





RED HOT HOLIDAY is the season's most hottest collection of stories! Be glad there's the chilly weather to cool you off after reading this book! A must-buy! ~ Under the Covers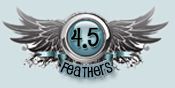 Wish List
K.A. Mitchell
K.A. Mitchell is one of my favourite M/M authors. She is so readily able to encompass all that I love in a romance – authentic characters, believable conflict and a heavy dose of sexiness!
In WISH LIST, Jonah and Evan are discovering that there are more to each other than they first knew. Jonah has been feeling a sense of emptiness and unfulfillment in their relationship, though it's not really from Evan's lack of trying. Jonah has certain kinks that he is just now discovering and he is scared to death to tell Evan about them for fear of rejection. When Jonah finds a set of rings that he assumes is for him and Evan, Jonah retreats back into himself, causing Evan to question where he stands in their relationship.
I was impressed by the way Mitchell was able to create a conflict within a relationship that has been already established. She did it in a way that was believable and a little dramatic in this short story. I found myself absolutely glued to the pages and could not put it down! I had to know if Jonah would go through with what he had planned and how Evan would react when he found out. And the sex scenes – oh yes, the sex scenes were another great thing worth sticking around for!
All in all, this story was my favorite of the bunch. I loved all the stories – they were amazing! – but Mitchell's story really shined in this holiday anthology.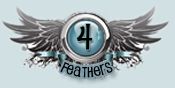 I Need You for Christmas
Leah Braemel
This was my first read by Leah Braemel and NOBODY TOLD ME WHAT I WAS MISSING OUT ON!!! I read the blurb for this novella and just knew that it was right up my alley. I enjoyed Braemel's voice and the scorching hot sex scenes she brought forth. All of the stories in this anthology have very sexy sex scenes, but I think this story really upped up the ante.
One thing I immediately noticed was all the Canadian references and naturally, as a Canadian myself, I was stoked about that! Rarely do we see a story set in Canada with all those fun references. I will be checking out more of Braemel's books because I was so impressed with this story!
Breath on Embers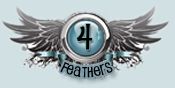 Anne Calhoun
Anne Calhoun pens a beautifully written story that touches on the darkest times of grief and depression and the journey back to becoming "alive". Thea Moretti has been a widow for two years. The loss of her husband hit her hard and her will to fully embrace life has yet to come back to her. In many ways, Thea doesn't want to move on. She wishes to have life exactly the way it is. When her sister tells her great news about her personal life, Thea feels resentment. How can the world move on without her?
But despite this heavy veil she intentionally places between her and the world, there is one person who seems to be able to penetrate her. Firefighter Ronan O'Rourke is her current lover and despite the fact that they have been seeing each other for awhile and Ronan is ready to take that next step, Thea withholds herself.
BREATH ON EMBERS is very somber in tone. Calhoun's voice and writing style matches it so well. Her writing creates a unique feel to the book so that even though it's set during Christmas holidays where spirits are usually high, there's this dark and cloudy touch to it that really sets the tone for the entire book. My one disappointment was that I wished there was a little more light in this book. Most of it is dark and opening Thea up is a slow process. I wished there was a more uplifting experience at the end, something to give readers the confidence that Thea will get over this and she won't regressed back into herself. However, that being said, I still very much enjoyed the way Ronan was there for her without trying to heal her or completely change her.
A word on the sex scenes – They are hot! Calhoun weaves miraculous emotions throughout the scenes so that they are infused with passion and emotion. It's really the only time that we see such intense emotions from Thea.
I am a huge fan of Calhoun's work. Love her voice and her writing style. Her writing gives me chills sometimes and I found myself flying through this book. I can't wait to read more of Calhoun's work.
Bottom line? I don't often say this about anthologies but this is an exception. Buy it. RED HOT HOLIDAY is a scorching hot read with three different authors. You get a bit of everything in each story, but the one similarity is that they are all blisteringly hot and will definitely heat up your holidays.
*ARC provided by publisher
Did you like this review? If so, please tell us your thoughts in the comments below!