I received this book for free from Purchased in exchange for an honest review.
This does not affect my opinion of the book or the content of my review.
Buckhorn Beginnings

Book Info
Released:
October 25, 2011
Genre:
Contemporary Romance
Published by
HQN Books
Pages:
512
Format:
Audiobook

"This book was very sexy, with sizzling chemistry and a whole lot of alpha males." ~ Under the Covers
Sawyer – 3 Stars
I think this book started off on the wrong foot with me.  Mainly because this is Honey's story and I wanted to punch Honey in the face, most of the time, repeatedly.  The woman didn't seem to have an ounce of common sense!  She's presumably running from someone that wants to kill her and ends up hiding out with a houseful of men after he has a car accident.  Sawyer, being the doctor, is taking care of her.  But for complete strangers, Honey jumped right on board with her damsel in distress role, and then even had a bit of Stockholm Syndrome when Sawyer wasn't letting her leave because he wanted to "protect" her.  *Glad I got that off my chest*
The good thing about this was that Sawyer and Honey were still hot together and she does care for his son, making it believable that they could work as a couple.
Of course, as an introduction to all these men, wow!  There's nothing better than a bunch of hot men waking up in the middle of the night and running out to face danger armed with nothing more than ummmm well they weren't wearing much. 😉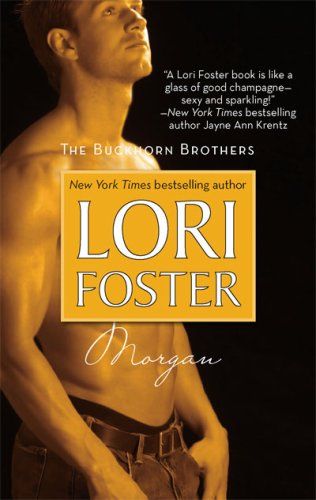 Morgan – 3.5 Stars
I started off really liking this story.  Morgan was sexier, edgier, rougher around the edges and seemed like an animal trying to contain his urges.  His attraction for Honey's sister was instant!  And Misty responded to that.  I liked that she was flirty and fun with everyone else but with him, she was fighting the attraction and ended up being bitchy.  Of course, with all that sexual tension that made for some explosive encounters whenever they let go and got near each other.
I enjoyed Misty as a heroine a lot more than Honey, but I can't say she didn't have her stupid moments.  Especially at the end.  And the other thing that I wasn't completely sold on was the repeat history that now Morgan is going to go through the same thing Sawyer did with his ex wife, in regards to his kid.
Overall, though, this book was very sexy, with sizzling chemistry and a whole lot of alpha males.
Did you like this review? If so, please tell us your thoughts in the comments below!
Latest posts by Francesca
(see all)