Author Override: Lynn Viehl
Author Override is the place where authors take the reins and take you on a journey into their world. Some may allow you into their private writing dens. Others may take you along with them on research trips or interviews. Whatever the case may be, sit back, relax and enjoy the ride because here you'll get an in-depth look into an author's musings.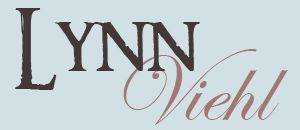 Keeping Warm with Winter Reads
by Lynn Viehl
Every morning I walk my dogs, a chore I never mind except in winter.  A cold front moved in a few days ago and it's been freezing.  39˚F may not seem too chilly to most of you northerners, but I was raised in the tropics, and frankly?  I'm a wimp.  Whenever the mercury drops below 70˚F I have to put on a hat, gloves and jacket or shiver myself to pieces the minute I step outside.
Coming in from the cold is the best part of being out during winter.  After my pups got their treats I made a cup of hot tea, put on my old warm robe and decided to curl up with a good book.  As cold as I was, I was counting on my latest reads of winter to warm me up.  I started with Running Wild by Linda Howard and Linda Jones.  It's a terrific romantic suspense that takes place on a ranch in Wyoming.  While the protagonists were heating up the pages, however, I kept dwelling on them being stuck on that ranch in the middle of nowhere in all that icy wind and mounds of snow . . . and started shivering again.
I keep plenty of new books on hand to read so switching was no problem.  Larissa Ione's latest release, Rogue Rider, was the next book at the top of my TBR pile, so I grabbed that.  I love paranormal romance, and I've been curious to see how she'd redeem the hero of the novel, who for the last three books has been beyond evil.  I started reading, and followed the heroine up a wintry mountain, where she found a large, handsome unconscious man sprawled naked . . . in a snowbank . . .
Not a problem, I thought, I'd just find something else to warm me up, and sorted through the rest of my new books.  Mary Balogh's A Christmas Bride/Christmas Beau duology probably wasn't set in Jamaica in July, so I passed on that.  My teeth began chattering as I read Kelley Armstrong's Frostbitten cover copy. which promised a story about "the coldest of killers."  He probably slayed people with icicles or something, I thought, and moved on.  By the time I got to the bottom of the pile and saw the arctic cover art for Karen Moning's Iced I realized I was out of luck.
I couldn't exactly call all my favorite authors and demand they only publish books in the winter with settings in the Sahara or Brazil or Death Valley just for me.   I could wait and save all my frigid fiction for a day when  the thermometer read over 70˚F, which would only be in four months (okay, maybe five.)  Or I could pack up my TBR and fly to Australia, where it's always warm during winter, to read them, only I couldn't remember where I'd put my passport.
What I really needed was something to keep me nice and warm no matter what I was reading . . . and there was only one thing in the house that could do that for me.
My guy woke up an hour later and peered down at me.  "Uh, honey?"
"Shhhh."  I pulled the covers up over both of us and propped my book against his chin. "I'm reading." 
New York Times bestselling author Lynn Viehl's enthralling new series continues as a valiant warrior sets out on a dangerous quest for immortality…and endless love…
Jamys Durand has survived being made an immortal Darkyn, horrific torture, and years of grueling warrior training. But he has no future to offer Chris, the mortal woman he loves, without his own territory. When he learns of a lost Templar treasure, Jamys vows to possess it and win his lady's heart.
No one knows Chris Lang wants to be a tresora so she can live with Jamys, her secret love. Her superiors offer to make her dream come true, but only if she finds the lost treasure before Jamys can. Working together, Chris and Jamys track the jewels through a shadowy maze of priceless artifacts, decadent secrets, and one ruthless opponent who can possess an immortal's mind…and will stop at nothing to have Chris.

Ms. Viehl has a very special giveaway for all of you!!  Take a look at what one lucky Maiden will get!  This giveaway is INTERNATIONAL.
— Signed copies of Nightborn and Nightbred
— A warm winter's night bath gift basket from Le Petite Maison, which specializes in aromatherapy products for the home (this contains a natural bath mitt, Le Mer French soap, Neroli shea butter soap, verbena bath salts, a bamboo bath brush and a Tuscan candle)
— A glass mug with packets of hot cocoa in five different luscious flavors
— A package of Walker's highlanders shortbread cookies
— A Nightbred-themed limited edition handbeaded BookLoop
— A sturdy pine green and white canvas shopping tote
To enter:
Just leave a comment below!