Author Override is the place where authors take the reins and take you on a journey into their world. Some may allow you into their private writing dens. Others may take you along with them on research trips or interviews. Whatever the case may be, sit back, relax and enjoy the ride because here you'll get an in-depth look into an author's musings.


Top Ten Nursing Myths –
Hey everyone! I'm Cassie Alexander, the author of Nightshifted, which came out this past May, and Moonshifted, which comes out on the 27th!
Since my protagonist, Edie Spence, is a registered nurse, and since I am too in real life, I thought it might be fun to do a top ten list about nursing myths (since I don't get the chance to debunk all of them in my books ;))
1)      We wear that dress uniform thing.
I know, I know – Edie has one on the cover of both Nightshifted and Moonshifted. I pushed for scrubs, but apparently they'll look wrinkled and weird, artwise. But know that no one actually wears the dress uniform anymore, except for this one ancient nurse who works next door and her version's skirt is much, much longer.
2)      We don't use stethoscopes.
I actually had someone ask me about that, since Edie has one in her pocket on Nightshifted's cover, in a "Are you sure she's not pretending to be a doctor?" way. I alllllmost lost it on them, until I realized that their ignorance only meant they'd been lucky enough to never be hospitalized. Of course we have and use stethoscopes on patients all the time, every shift. We're your first, best defense against anything that might happen to your lungs.
3)      We date doctors.
Um, no. No no no no no no no. If you've read Nightshifted, you've already seen my anti-dating doctor screed. (Originally, it was a three line thing, and then my editor asked me "Why not?" and it became a page long explanation.) Despite what Grey's Anatomy and other television shows have told you, the hospital floor mojo is not really like that at all. A) None of our patients are sexy. B) None of our doctors are sexy. Honestly, I'm afraid to touch people here without gloves and hand sanitizer, there's no way I would ever make out with anyone here. Ever.
4)      We do drugs.
I've actually never seen an episode of Nurse Jackie, but I know what the premise is – the hard hitting nurse with a drug habit. While (like the long skirt wearing unicorn) these people may exist, I've had too many patients suddenly go south and me need all my wits about me to think that altered nurses could manage to get by for long.
5)      We enjoy getting hit on.
A ton of my nursing school buddies (who were cuter than I am, ha!) went out and got huge fake engagement rings, to fend off unwanted male attention. I'm not sure why people (*cough* grown-ass men *cough*) think that we'd be interested in them as they're lying prone in compromising positions wearing hospital gowns whining about being in pain…but they do. Being in pain is fine, but guys, pro-tip – flirting while whining is not attractive.
6)      We enjoy getting hit. Or yelled at. Or belittled. Or listening to racist comments.
The only times I have ever wanted to punch a patient have involved them saying snarky things about my coworkers. I'm pasty white, but I work with a ton of people from all over the world, and the ironic thing is that every single one of them have way more experience than me. I have coworkers who can bring the dead back to life. Being snarky about their accent is not going to earn you any necromancy points when push comes to defibrillate.
7)      Full moons are always crazy.
Okay, this one feels like it's true. Because when things go wrong, somehow they all seem to go wrong at once, and a full moon is the most convenient explanation for why people are spraying themselves in the face with Freon, drinking urine recreationally, and ignoring a week of sharp abdominal pain until they come in and need to be seen Right Now! But really, it's just Murphy's Law and some epically bad luck.
8)      Male nurses aren't doctors – and female doctors aren't nurses.
Self-explanatory – but people love to assume.
9)      Why isn't my doctor doing this?
It isn't that your doctor isn't interested in your care…it's just that they're not around as much as the TV shows make it look like they should be. On TV they're doing lab draws and hanging IV bags and walking by your room just in time to see you code dramatically. But in reality, they're spread pretty thin, and they're really busy and they might not have ever used an IV pump before. (Or inserted a peripheral IV. Just sayin'.) So when we don't rush off to get them when something happens, don't look so surprised, because chances are we can handle it all on our own.
10)   Nurses clean a lot of poop.
Well, this one is true. But if you can manage to be in good spirits about it while I'm doing it, so can I.
www.cassiealexander.com
twitter: @CassieY4
From debut author Cassie Alexander comes a spectacular new urban fantasy series where working the nightshift can be a real nightmare. Nothing compares to being Nightshifted.

Nursing school prepared Edie Spence for a lot of things. Burn victims? No problem. Severed limbs? Piece of cake. Vampires? No way in hell. But as the newest nurse on Y4, the secret ward hidden in the bowels of County Hospital, Edie has her hands full with every paranormal patient you can imagine—from vamps and were-things to zombies and beyond…

Edie's just trying to learn the ropes so she can get through her latest shift unscathed.  But when a vampire servant turns to dust under her watch, all hell breaks loose. Now she's haunted by the man's dying words—Save Anna—and before she knows it, she's on a mission to rescue some poor girl from the undead. Which involves crashing a vampire den, falling for a zombie, and fighting for her soul. Grey's Anatomy was never like this…
DEAL ALERT!
For the next two days (until the release of MOONSHIFTED) you will be able to get a NIGHTSHIFTED, the first book in the Edie Spence series, on super sale for only $2.99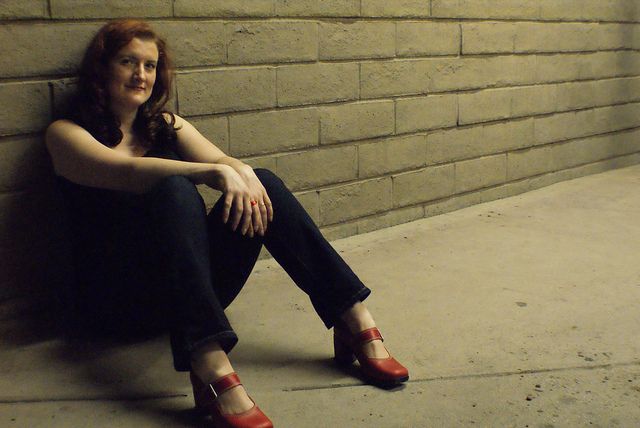 About the Author
Cassie is a registered nurse and the author of Nightshifted, a debut novel that was released by St. Martin's Press on May 22, 2012.
Moonshifted, the next book in the Edie Spence series, will be out on 11/27. Shapeshifted, the third book in the series, will be out in June 2013.
She's always a week slow on emails due to that pesky work thing, so apologies in advance for belated replies.
UP NEXT AFTER MOONSHIFTED?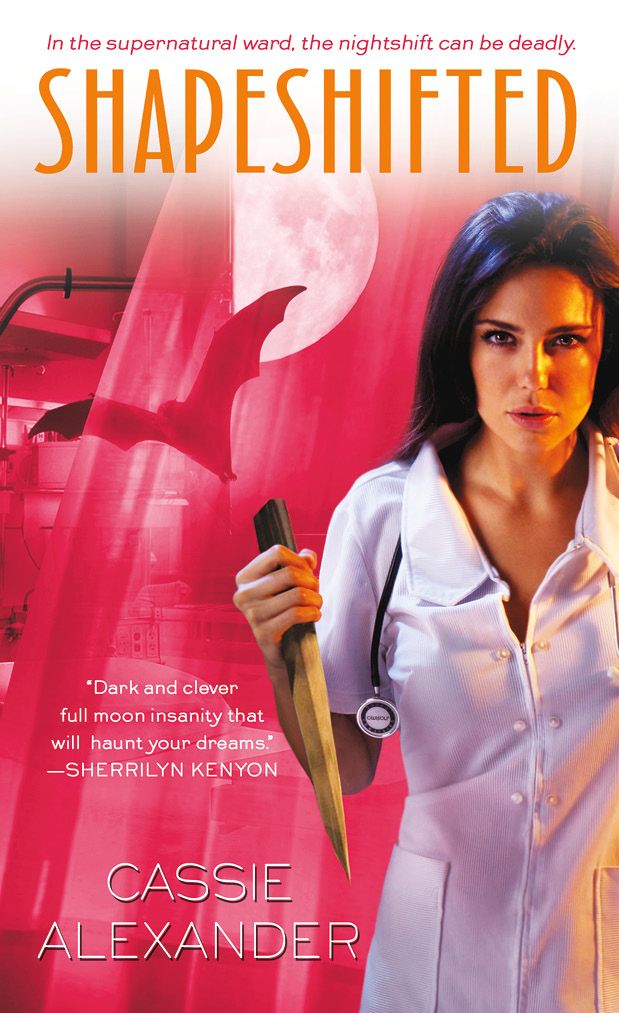 Available June 4, 2013

Ms. Alexander is graciously giving away a print copy of MOONSHIFTED.  International.
Latest posts by Under the Covers Book Blog
(see all)