UTC Insider: October 2012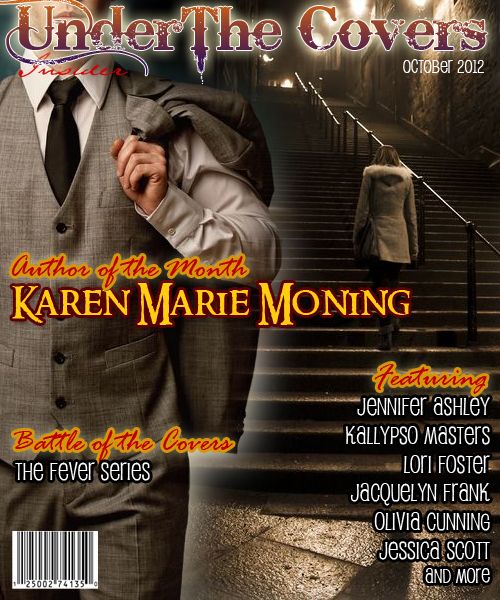 Author of the Month: Karen Marie Moning
At the end of this month, one of the most highly anticipated books will release. ICED is one book that we are all looking forward to reading so naturally, we decided to make Karen Marie Moning our Author of the Month for October. Please stay tuned because we have a few surprises in store for you!
Author Appearances:
This month we have a ton of fabulous authors! We hope some are familiar favorites and some are new to you! Here's a little glimpse of the some of the authors spotting by UTC this month: Donna Grant, Lori Foster, Jessica Scott, Terry Spear, Kallypso Masters, Jacquelyn Frank, and Olivia Cunning!
We also have special appearances from audio book narrator, Phil Gigante!
Battle of the Covers:
The Fever series edition.
Reading on the Dark Side:
We'll be casting J.R. Ward's Fallen Angels series this month so stay tuned!