by Jaci Burton
(Play by Play # 6)
Gray Preston was born into money, but he's built his racing empire on hard work and muscle. Now, with millions of fans, his senator father sends one of his aides, Evelyn Hill, to elicit Gray's help in garnering votes for his upcoming national election. Gray wants nothing to do with his estranged father's campaign, but Evelyn can be pretty persuasive. She's willing to learn about racing, and maybe even get a little dirty.
 Evelyn's number-one goal is politics, which makes working with Gray difficult, because his only passion is fast cars. As she and Gray spend time together, he teaches her about the sport he loves, and she learns a lot about the man behind the wheel. The more she learns, the more she wants him. But any desire that threatens to derail the carefully laid plans for her future is a dangerous one.
With the passion Gray and Evelyn share running hotter than either imagined, one of them is going to have to compromise, or run the risk of losing more than their hearts.
Available June 2013
Wolf Nip
by Vivian Arend
(Granite Lake Wolves # 6)
Cat got your tongue?
Tessa Williams is looking to make her mark outside the family business, and the unusual landlocked paddle wheeler she spots in Haines, Alaska, strikes her as the perfect location. Only the owner is being difficult, refusing to sell. Still, she's sure that replacing her written queries with a little in-person charm is all she'll need to shortly have her Eco-tour B&B on the road to success.
Local wolf-slash-owner of said vessel, Mark Weaver, isn't hanging on to the landmark building out of spite. There are more reasons for holding back the sale than are easily explained on paper. A face-to-face meeting to resolve the matter only confounds it—when Mark recognizes Tessa as his mate.
But she's a cat…and cats don't do insta-mates.
The sexual attraction between them isn't in question, just everything else. He wants her. She wants twue wuv. His wolf can't figure out what the holdup is. Her cat thinks the entire situation, and the pack, are rather amusing.
Somewhere in here is the beginning of a beautiful relationship—if they don't drive each other mad.
Warning: One hyper cat, one laid-back wolf. Inappropriate use of permanent markers, and a heaping side dish of cat/dog jokes. Shenanigans (read: nookie) in front of a roaring fire. Spiced liberally with sarcasm. Enjoy!
Available February 12, 2013
The Secret Santa Wishing Well
by Nikki Lynn Barrett
The magic of Christmas has been lost to Jacob Winston. At the suggestion of his ill sister, Jacob takes a job as a Secret Santa at a mall, hoping to restore his Christmas spirit. Even that doesn't seem to work until a special little boy ambles up to make a very special wish…
Cheyenne Jensen is struggling to raise her two kids without the help of her ex husband who refuses to acknowledge his daughter's existence and doesn't provide for the son he does. Christmas is shaping up to be as heartbreaking as the last until her son Ben's kind actions lead a stranger to them.
Ah, but it's Christmas time and the magic has begun.
When Jacob and Cheyenne meet, neither can deny their immediate attraction to one another. As situations arise that require they spend more time together, the stronger their feelings grow.
With Christmas fast approaching, the pair learn what matters most in life, now if only they could ditch the ghost of Christmases past.
Maybe this holiday will bring some wishes come true- for everyone after all.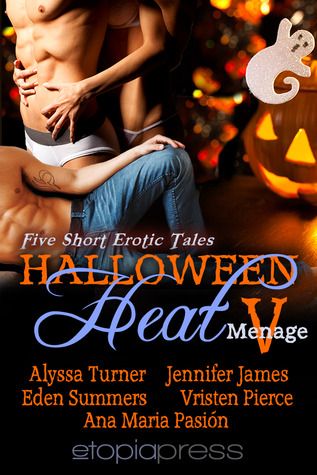 Available October 5, 2013
Latest posts by Under the Covers Book Blog
(see all)