Author Override: Carrie Ann Ryan
Author Override is the place where authors take the reins and take you on a journey into their world. Some may allow you into their private writing dens. Others may take you along with them on research trips or interviews. Whatever the case may be, sit back, relax and enjoy the ride because here you'll get an in-depth look into an author's musings.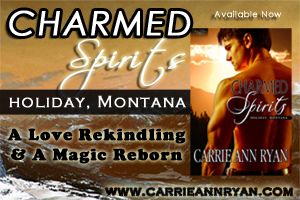 Top 10 Bewitching Movies by Carrie Ann Ryan
In my latest release, Charmed Spirits, my heroine, Jordan Cross, is a strong, independent woman, who just happens to also be a witch. Now, my gal isn't a true Wicca, she's more of what I would think magic would be in my own little world. Now, this post is just pure fun on my part where I'm looking at my favorite (or my BFF Lia Davis' favorite) movies that have witches in them. I totally get that Hollywood gets it wrong, but it's fun to joke around anyway. Oh, and OMG this was so hard! A few of them made sense, but wow, it took a while to get to 10! Okay, Hollywood, it's time to get some REAL witches in some movies!
So these really aren't in any real order. No, this is the order that they came to me. I'd love for you guys to add to the list!
1. Practical Magic
So this is such a cool movie. I was really young when it first came out so it scared me when Luca from ER (I know he has a name, but he'll always be Luca to me LOL) came back from the dead. But the magic so was inherent in the women that it seemed like a true idea of what being a witch could be. And of course, chocolate cake for dinner makes it worth it. And, as always, put the lime in the coconut.
2. Hocus Pocus
Is it wrong that I had a crush on the ghost? Seriously, I'm horrible. But I did. And I think that ghost is now McGee from NCIS, but I digress. The witches were AWESOME and so characterish, that it was just good fun.
3. Harry Potter
This totally counts, right? I mean Harry Potter is MY series. I freaking love the books since they brought me back to reading after so many crappy ones I'd read for years. There's a little magic in all of us.
4. The Craft
Okay, this movie still creeps me out. And come on, they killed Skeet Ulrich! But really, the goth form of Clueless was kinda fun.
5. Wizard of Oz
See, there's a witch in it. And really, the woman just wanted her property back. What right did Glynda have to give the shoes to Dorothy? None. Sorry, the woman just wanted the only part of her sister she could have back and turned into the bad guy. It's not easy being green.
6. Snow White
There was a witch in this one, right? LOL The Queen used magic to turn into an old crone to put Snow to sleep. I love this movie, though Snow needs to learn to actually talk to Charming first. *cough*
7. Sleeping Beauty
This one counts…right? I mean, it's along the same lines of Snow White, and the witch turned into a dragon rather than a crone. But scary…right?
8. Blair Witch Project
Okay, I will confess when this came out I freaked out. I was like 12, shoot me. But really, the "witch" in the mocumentary, is more of a serial killer who freaked me out. I'm still afraid of corners just a bit. Just saying.
9. The Witches of Eastwick*
I will confess I've never seen it; however everyone I asked said it was a good witch movie. I must see it now. J
10. The Crucible
Okay, so this isn't a witch movie per se….but it counts right? I mean, it's like the mean girls of their time. They threatened women and had them killed because they were ruthless. All because the called them "witch." You see how times have changed…right? Oh yeah, you may want to read Charmed Spirits to see if times have really changed.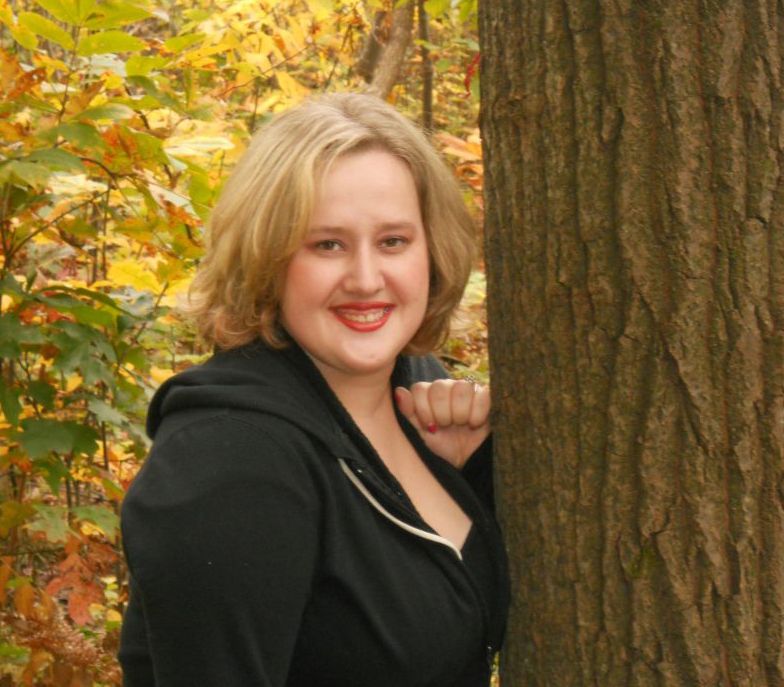 About the Author
Carrie Ann Ryan is a bestselling paranormal and contemporary romance author. After spending too much time behind a lab bench, she decided to dive into the romance world and find her werewolf mate – even if it's just in her books. Happy endings are always near – even if you have to get over the challenges of falling in love first.
Her first book, An Alpha's Path, is the first in her Redwood Pack series. She's also an avid reader and lover of romance and fiction novels. She loves meeting new authors and new worlds. Any recommendations you have are appreciated. Carrie Ann lives in New England with her husband and two kittens.
Carrie Ann loves hearing from readers. You can find her at:
Website | Blog | Heartthrob Haven | Facebook Author Page | Facebook Friend | Goodreads | Twitter: @CarrieAnnRyan
Jordan Cross has returned to Holiday, Montana after eleven long years to clear out her late aunt's house, put it on the market, and figure out what she wants to do with the rest of her life. Soon, she finds herself facing the town that turned its back on her because she was different. Because being labeled a witch in a small town didn't earn her many friends…especially when it wasn't a lie.
Matt Cooper has lived in Holiday his whole life. He's perfectly content being a bachelor alongside his four single brothers in a very small town. After all, the only woman he'd ever loved ran out on him without a goodbye. But now Jordan's back and just as bewitching as ever. Can they rekindle their romance with a town set against them?
Warning: Contains an intelligent, sexy witch with an attitude and drop-dead gorgeous man who likes to work with his hands, holds a secret that might scare someone, and really, really, likes table tops for certain activities. Enough said.
Find it On:
Find it in Print Here:
Excerpt
Jordan dropped her gum and unopened Coke, the can rolling to the booted foot of the man with the voice that haunted her dreams.
She raised her head, unable to speak, as he picked up the can. He had the same brown hair with honeyed streaks. It was longer now in the front than it had been when they were younger. Perfect for her fingers—no, she couldn't think that. His blue eyes looked even sexier with his aged face, not old, but not an eighteen-year old boy either. No, this was a thirty-year-old man with the hard body to prove it.
She straightened her shoulders and met his dumbfounded gaze head-on. "Matt."
"You're back."
She gave a wry smile, pushing down the urge to throw herself into his arms or run from the crowd that had gathered around them.
"Looks like it."
He held out his hand, and she grabbed her Coke, careful not to let their skin touch. Even after all these years, she didn't think she'd be able to handle that.
"I was sorry to hear about your grandmother," Matt said, his sympathy reflected in his eyes.
She ignored the dull ache gripping her heart. "Thank you. I know she loved you like her own." Damn, why did she have to go and say that? Now even more memories flooded her. Memories of her and Matt sitting at her grandmother's table, drinking hot cocoa or making cookies, or planting flowers in the flowerbed on a warm spring day.
She wasn't going to make it. Damn.
"Well, isn't this nice?"
And, so it begins.
Jordan turned slightly as Stacey St. James sidled past her and ran a finger down Matt's arm. He looked down at the stacked blonde-haired woman and gave a slow blink then looked right past her like he didn't care, but he didn't move when she linked arms with him.
Bitch.
Great, it was high school all over again.
"Hello, Stacey."
"Oh, Jordan! It is you!" Stacey batted her eyelashes, and Jordan wanted to punch her…hard. "I almost didn't recognize you. Why, don't you look…like you've been driving?"
Yep, even after all these years, Jordan wanted to smack-a-bitch. But, apparently, law enforcement frowned upon that, especially when said bitch was the daughter of the most prominent family in town. Well, other than the Coopers, of course, although Matt and his family had always been warm to her.
And now thoughts of just how warm Matt had been with her flooded her mind. Her cheeks heated, and she coughed. Enough of that.
"Well, I drove here all the way from Denver, so, yes; I suppose it would look like that."
"How long are you staying?" Matt asked as he extricated himself from Stacey's clutches.
"As long as it takes to clean out the house and sell it." Jordan couldn't stay any longer than that; she wouldn't make it.
Could that be disappointment in his gaze? No, it had been too long. He couldn't possibly care if she came or went. It had been eleven years. Besides, she'd left without a world. He didn't owe her anything beyond this brief encounter, while she owed him everything.
She hated being in debt to anyone.

Carrie Ann is giving away a Swag Pack and a $5 Amazon Gift Card to a lucky commenter!  
a Rafflecopter giveaway