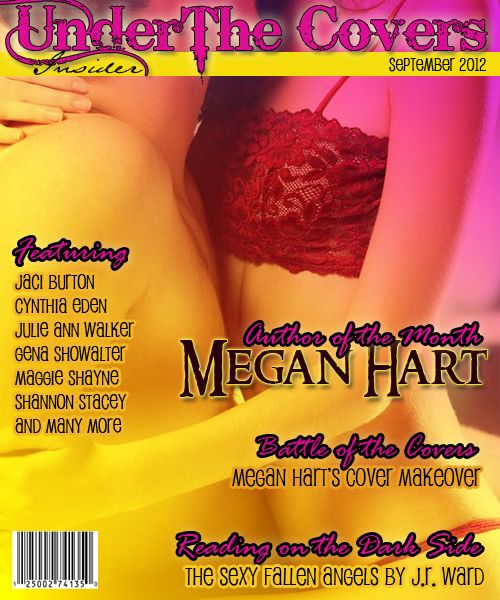 Author of the Month: Megan Hart
We are pleased to announce that Megan Hart will be our Author of the Month for September. Her writing is both steamy and moving and I don't think there's another author out there so writes as good as Hart for her particular genre. Stay tuned to see what we have planned for Hart this month!
Author Appearances:
We have a little bit of everything for you this month! Since there are some great releases coming this month, you'll see familiar faces such as Jaci Burton, Gena Showalter, Thea Harrison and Donna Grant! We also have some new faces coming to UTC such as Daisy Harris, Amanda Carlson, Julie Ann Walker and Shannon Stacey so keep it locked right here! We've got a few surprises in store for you!
Battle of the Covers: Megan Hart Cover Makeover
Read to kick some butt? This month we will be going back to see Megan Hart's past covers and her most recent covers to see which ones are most visually appealing to you! Check back here for more info!
Reading on the Dark Side: The Fallen Angels by J.R. Ward
It's not secret that we adore J.R. Ward here and we are excited about the new release, RAPTURE so we decided to ogle some hot pics for you so we can bring to you another fun edition of Reading On The Darkside! Stay tuned!
Latest posts by Under the Covers Book Blog
(see all)