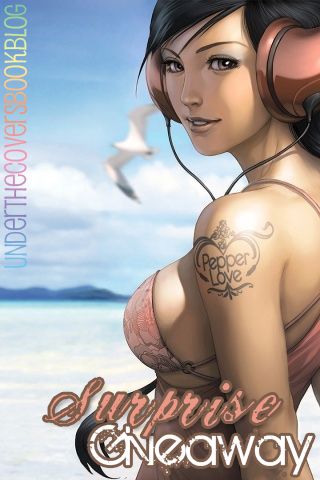 You know what I realized the other day?  That I have a lot of swag sitting around here on my desk and you should all know about these wonderful authors and books.  So what better way than to get it in your hands, right?  So I'm going to pick 10 winners.  This will be international because I don't like to leave anyone out.  The swag I currently have and could be included in your pack would from these authors:
Emma Lang/Beth Williamson
Larissa Ione
Shiloh Walker
Some (not all) of what I have up for grabs!
Excited yet?  Check out the book trailer for ALICE IN ZOMBIELAND by Gena Showalter
All you have to do to enter is LIKE our Facebook Page.  Once you did that, use the Rafflecopter below to enter.  I'll pick 10 winners who will get a random assortment of stuff from what I have here in exactly 48 hours!
a Rafflecopter giveaway