(Dark Ink Chronicles # 4)
by Elle Jasper
December 31, 2012
There's only one thing more lethal than a vampire.
A Black Fallen. Rather, a fallen angel engulfed in the blackest of magic.

And three of the most dangerous have descended upon Edinburgh…

Tattoo artist, RILEY POE, has changed. After surviving the bites of three potent Strigoi, she has acquired traits from each that parallel those of the most lethal of vampires. Her strength, speed, hearing are unmatched. She's a stick of dynamite, fuse lit. She's about to put those unique powers to good use. And she'll need them.

Now that the rogue bloodsuckers plaguing the Lowcountry are under control once more, and Riley, along with her guardian vampire, ELI DUPRE, Riley's brother, SETH POE, and Eli's brother, PHIN DUPRE, and Strigoi vampire VICTORIAN ARCOS agree to join JAKE ANDORRA'S elite WUP team. Worldwide Unexplained Phenomenon takes cases too powerful and dangerous for mere humans to handle. Comprised of vampires, humans with tendencies, immortal druids, werewolves and witches, there aren't many situations the WUP members can't handle. But there are unholy, lethal disturbances in the ancient city of Edinburgh, Scotland, and Riley and the others accept the mission.
(Unbound # 3)
by Rachel Vincent
February 19, 2013
The Tower Syndicate will fall…

The secret daughter of the head of an infamous Skilled crime family, Sera Brandt has hidden her past, her potential and especially her powers. But when a tragedy strikes her other family, Sera needs justice. And the only way to get it is to reveal her heritage– including a rare Skill– and take the reins of the Tower Syndicate from her cunning and malicious aunt.

if he can figure out how…

Kristopher Daniels might have the answer. He's fought the syndicate to protect his sisters, but he'd never realized just how close to the new heir he needed to get….

And if they can survive.

Neither is used to trusting. But there's something between them that can't be ignored. And so Sera is on the run with a man she can't figure out, a target on her back and the new knowledge of just how powerful she really is…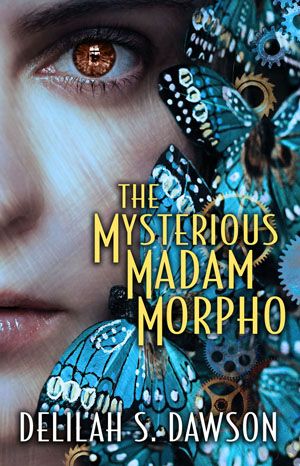 The Mysterious Madam Morpho
(Blud # 1.5)
by Delilah S. Dawson
October 2, 2012
Taking place after Wicked as They Come, this original eBook features a mysterious lady and a reclusive mechanical genius who find love and danger in a traveling circus. An elusive woman arrives at Criminy's doorstep with a steamer trunk, begging for a position in the caravan to perform her unique new act. She opens her trunk to reveal a menagerie of brilliantly colored butterflies. The woman, who calls herself Madam Morpho, is on the run from a dark past in London, where she was forced to leave her equipment behind and abscond with only her tiny performers. Playing a hunch, Criminy hires Madam Morpho on the spot. Taking her down to meet Mr. Murdoch, the reclusive talented engineer who keeps the carnival's clockworks running, Criminy instructs them to work together to design and build a groundbreaking new circus for the butterflies. Amid the magical ambiance of the circus and the hint of danger from Madam Morpho's pursuers, she and Mr. Murdoch soon find that their scientific collaboration has produced chemistry of a more romantic kind.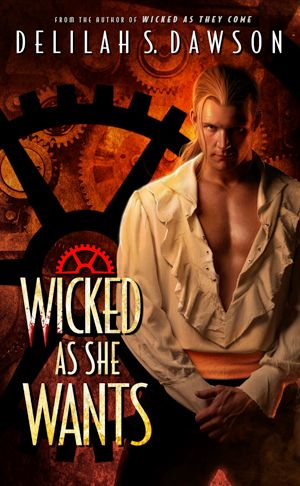 (Blud # 2)
by Delilah S. Dawson
April 30, 2013
The second book in the Blud series follows debauched musician Casper Sterling on his own romantic adventure with a vicious Blud princess.
Latest posts by Under the Covers Book Blog
(see all)