Author Override: Manda Collins
Author Override is the place where authors take the reins and take you on a journey into their world. Some may allow you into their private writing dens. Others may take you along with them on research trips or interviews. Whatever the case may be, sit back, relax and enjoy the ride because here you'll get an in-depth look into an author's musings.

If you've been in the internet version of Romancelandia for any amount of time, you know that one of the most grievous offenses you can commit against your fellow readers is to spoil a book for another reader. For those of you who don't know, spoiling is when you openly reveal some plot point or detail from a book that is not revealed in the back cover copy or promotional materials. Or depending on the reader, anything about the book that the reader wishes to experience on their own as part of the reading experience.
As a reader, I am of two minds regarding spoilers. On the one hand, I want to be surprised as I'm reading. On the other hand, there are certain things that I'd much rather know going into a book so that I can make a decision about whether to read the book at all. For instance, there's a certain mystery writer I've been glomming lately who killed off a major character in one of her two series. I'd heard about it at the time, and how many romance/mystery readers were angry and disappointed by the author's decision. But, since I wasn't reading the series I didn't have an opinion about it one way or the other. When the first book in the "killing off" series became available for free as an e-book, I'd long since forgotten about the scandal and picked it up and started reading. But something was niggling me about it in the back of my mind. A quick Google search told me that the character I was really enjoying in the freebie was the one who got killed off. So I made the decision to stop reading before my heart got broken. Then I picked up the second series and started reading it and I love it. I just hope she doesn't decide to kill off any of these characters!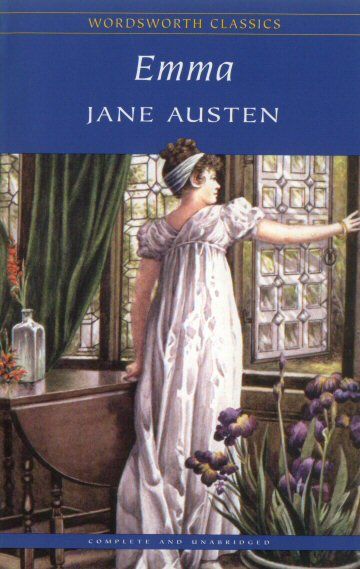 In my current release, HOW TO ROMANCE A RAKE, there's a detail about the heroine's disability that I would rather not get spoiled. But when I got my ARCs from the publisher, I saw they'd put the Author's Note—where I totally spill the beans about Juliet's injury—in the front of the book! So I was, in essence, spoiling my OWN book!
I have a friend who no matter what the book is, reads the ending first to make sure that the hero and heroine she wants to get together actually gets together. I'm not quite that bad. As long as neither the hero nor the heroine is killed off, I prefer not knowing what's going to happen next. To me that's one of the main joys of reading. And even though I've read more books than I can count, I still remember some of the most exciting moments where I was genuinely surprised by the outcome. Starting way back when I was thirteen and was SHOCKED to see Jane Austen's EMMA paired up with what to me was an old man, ie. Mr. Knightly, who was about the same age that I am now.
ABOUT THE AUTHOR:
Manda Collins spent her teen years wishing she'd been born a couple of centuries earlier, preferably in the English countryside. Time travel being what it is, she resigned herself to life with electricity and indoor plumbing, and read lots of books. An affinity for books led to a graduate degree in English, followed by another in Librarianship. By day, she works as an academic librarian at a small liberal arts college, where she teaches college students how to navigate the tangled world of academic research. A native of coastal Alabama, Manda lives in the house her mother grew up in with three cats, sometimes a dog, sometimes her sister, and more books than strictly necessary.
STALK HER: Twitter | Blog | Website | Facebook

What about you? Do you read all the spoilers you can get? Or do you try your darndest not to get spoiled? Are there some books that you remember being especially surprised about as you read them? Share 'em with me! I'll give away a copy of HOW TO ROMANCE A RAKE to a random commenter!
You can lead a wallflower to the ball, but you can't make her bloom—unless one daring young bachelor turns up the heat…
What's a nice girl like Miss Juliet Shelby doing at a place like Lord Deveril's ballroom? With her shy demeanor, she's a total stranger to the dance floor and a source of mockery for the ton. So imagine her surprise when Deveril gallantly comes to her defense—and offers to teach her to dance! Juliet can hardly believe the most handsome bachelor in London would notice her, until he takes her in his arms and sets her heart ablaze…
Lord Alec Deveril has never felt such a spark of attraction for an unmarried lady before. Unlike the "fashionable" ladies he's accustomed to, Juliet possesses a generous spirit, a fiery intelligence—and an explosive secret. Deep in the London underworld, a dear friend has vanished, and Juliet fears the worst. Deveril insists on helping, escorting her through the darkest alleys in town. But he too is hiding a shocking secret—and the only way he can defeat the devil in his past is to seduce the angel in his arms…
a Rafflecopter giveaway